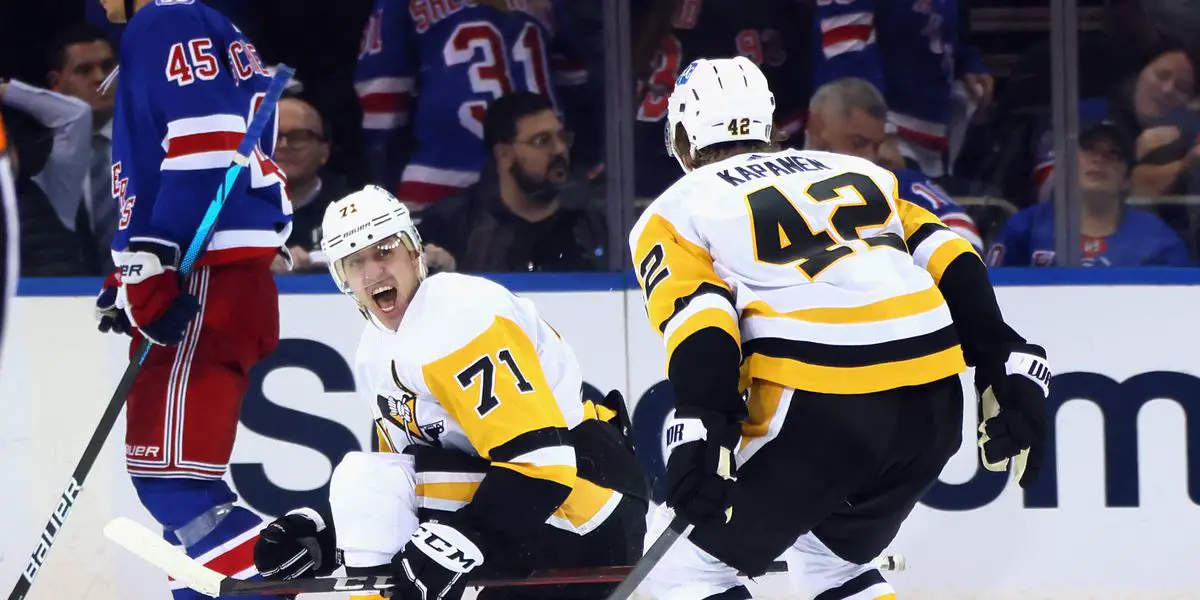 Ever since Evgeni Malkin was drafted in 2004 and made his debut at the beginning of the 2006-07 season, he has been an icon for the franchise. Over the years, he has been a fan favorite in Pittsburgh and has been one of the best players in the NHL. A 3x Stanley Cup Champion, 7x All-Star, and 2x Art Ross winner, his impact on the Penguins has been nothing short of amazing. However, this off-season, the Penguins will have a choice to make. To keep, or not to keep, the star player. 
Option #1: The obvious re-sign
GM Ron Hextall has repeatedly mentioned that he wants to keep Letang and Malkin and have them retire as Penguins. It's hard to imagine the Penguins letting Malkin walk. This scenario is the one I'm expecting most to happen, and I would be surprised if Geno didn't return this off-season. Geno has made an incredible impact on the team and still, at 35 years old, was able to score 20 goals and 42 points in 41 games this season. Even though he is getting up there in age, he is still capable of playing at an elite level. Plus, this team still has the pieces to compete for a Stanley Cup, and as long as Sidney Crosby is on the team, I wouldn't expect the Penguins to be interested in a rebuild.
Option #2: Let him walk
Letting Geno walk would be very sad to see, but maybe it could be for the better of the player and team for several reasons. First off, Geno has only played 70+ games in a season once (2017-18) since the lockout-shortened 2012-13 season. He has dealt with several injuries in the past ten seasons that have caused him to miss a lot. The Penguins could have a plus on getting rid of a player who seems to get and play hurt most of every season.
Secondly, Geno is known for elevating his game without Sidney Crosby in the lineup. Geno has 77 goals and 199 points in 148 games without Crosby. Him on a team without Crosby could cause him to become a star night in, night out. When he plays with Crosby, there are times when he is invisible out there. He lacks the consistency of his excellent play and, from a fan perspective, tends to be frustrating, especially in crucial moments during games when he needs to show up. It's something Penguins fans wouldn't miss about him.
Lastly, if Geno is asking too much, let him go. He doesn't need to be paid more than $5M per year at this stage of his career, and I wouldn't sign him for any longer than three years.
Option #3: Trade his rights/Sign and trade
Grouping two unlikely scenarios into one, trading Malkin could have its benefits. If you know he doesn't want to return, or if you don't think you want him to return, then why not try getting something back for him. Geno's best may be behind him, but the Pens could still get some picks and prospects for him. It's an improbable scenario that I don't expect the Penguins or Malkin to be interested in, but nothing is impossible.
The boys are back after a long break but have plenty to talk about as the playoffs are in full swing. We go series by series, looking at how teams have fared so far and who will come out on top. Thanks for listening! Please rate and review our show on your favorite listening platform. Check out our partner's website at www.insidetherink.com for all your latest hockey news.