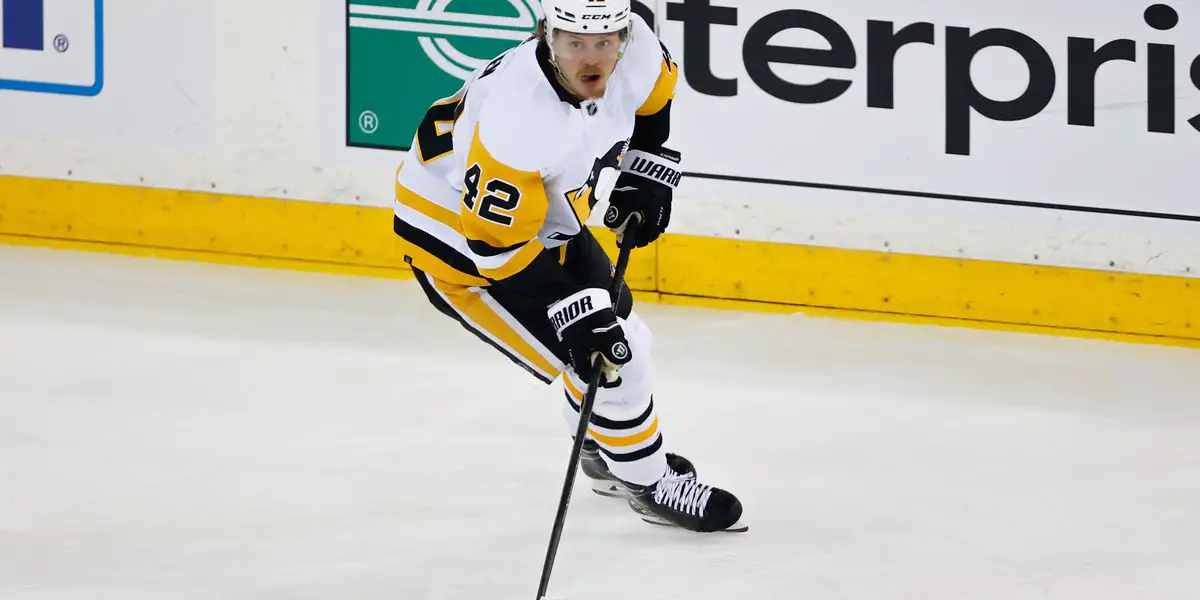 The Pittsburgh Penguins could use a trade to change things up for this team, but there's one problem. The market is clogged. The Penguins are currently struggling and struggling badly. The issues seem to be unfixable from a coaching standpoint, and it seems like the only way things can get better is by having GM Ron Hextall make a trade. 
However, the NHL trade market is at a standstill due to many teams not having the cap space to acquire the several players on the trade block. Many teams will likely ship off high-cap-hit players with "sweeteners" like draft picks or prospects to convince the teams with cap space to take these players. Not to mention, the cap space for next season will likely only rise by one million. 
Hextall currently has a roster that is made to win now and has no real future. Unfortunately, the only way he will be able to improve this team is to trade the future players and picks the team currently has. Besides Sidney Crosby, Evgeni Malkin, Kris Letang, and Jake Guentzel, anyone else on this roster could be moved before the March 3rd Trade Deadline. 
Here are players I could see the Penguins trading before the NHL Trade Deadline and what they could receive for them. 
Jeff Carter
Jeff Carter could provide excellent leadership to a young playoff team. He has not played nearly as well as the team needed him, and his play has not been good enough for anyone to take him without a sweetener to the deal. Plus, he currently has a $3.8M deal that runs through the end of next season, that at first seemed like a solid deal and is now an unfortunate signing. I don't see Carter being a sought-after trade candidate, as there are better players out there that a team could get along with a first-round pick. 
Kasperi Kapanen 
I kept making articles on how Kasperi Kapanen would likely need to be traded with something or that waiving him would probably be the best thing to do since no one would acquire him. He was a healthy scratch and has a $3.2M cap hit
Lately, he seems to be playing a lot better. He has looked pretty solid in his last two games and played almost 15 minutes against the Golden Knights on Thursday. If he can keep this improvement up, his value can continue to rise. I feel like, at this moment, either Kapanen could be dealt with a small asset or even get moved by himself and get a draft pick or evenly matched player back. 
Brian Dumoulin
I don't see the Penguins trading Dumo whatsoever. He has an expiring contract and has seemingly gotten worse the longer this season has gone. I can likely see Dumo getting healthy-scratched or sent to the minors at some point before March. 
Bryan Rust
Sure, he just signed for five years, loves this city, and has two Stanley Cups with the Penguins, but he only has nine goals and 23 points this season and is a -13. 
He is only 30, and he is a skilled offensive player, who's fast, kills penalties, and can be on the power play. If Hextall is looking at acquiring a player to improve the team, Rust would be one of the best players you can move to get a solid return. However, I don't see this team getting better without Rust anyway. 
He also has a no-movement clause, and I bet he would use it to veto any trade. 
Jason Zucker
Same thing for Rust, but there are two differences. Zucker is a UFA in July, and the Penguins have no replacements at LW, whereas they have extra RWs. I could see the Penguins moving Zucker to a team for a defenseman. 
Brock McGinn
He has a solid cap hit at $2.75M, and the Penguins have the necessary players to take over his roles, such as Ryan Poehling and Valtteri Puustinen. I don't see why the Penguins wouldn't try and get a mid-round pick or a depth defenseman for him. 
Teddy Blueger
He's a player starting to pop up in many trade rumors around the league. He is a UFA at the end of this season and has struggled lately, and maybe a new team is what he needs to get his form back. I could see him moving to a team like the Blues, who could use bottom-six help. 
However, the Penguins also need bottom-six help. Blueger would likely take over their third-line center role if Carter gets moved, and he's also helped improve the Pens' PK significantly since he returned. I am OK with keeping him and not trading him, as I think he is too useful to this team. 
Pierre-Olivier Joseph 
Why on earth would the Penguins trade a young defenseman who is done nothing but get better and better throughout the season? Because Ty Smith has entered the picture. The Penguins have seemed to like Smith more than Joseph since Smith joined the Penguins, and Joseph could get a decent return, such as multiple draft picks and/or a nice middle-six winger. He only makes $825K, so getting a first-round pick in return seems out of the question. 
The boys are back after a long break but have plenty to talk about as the playoffs are in full swing. We go series by series, looking at how teams have fared so far and who will come out on top. Thanks for listening! Please rate and review our show on your favorite listening platform. Check out our partner's website at www.insidetherink.com for all your latest hockey news.