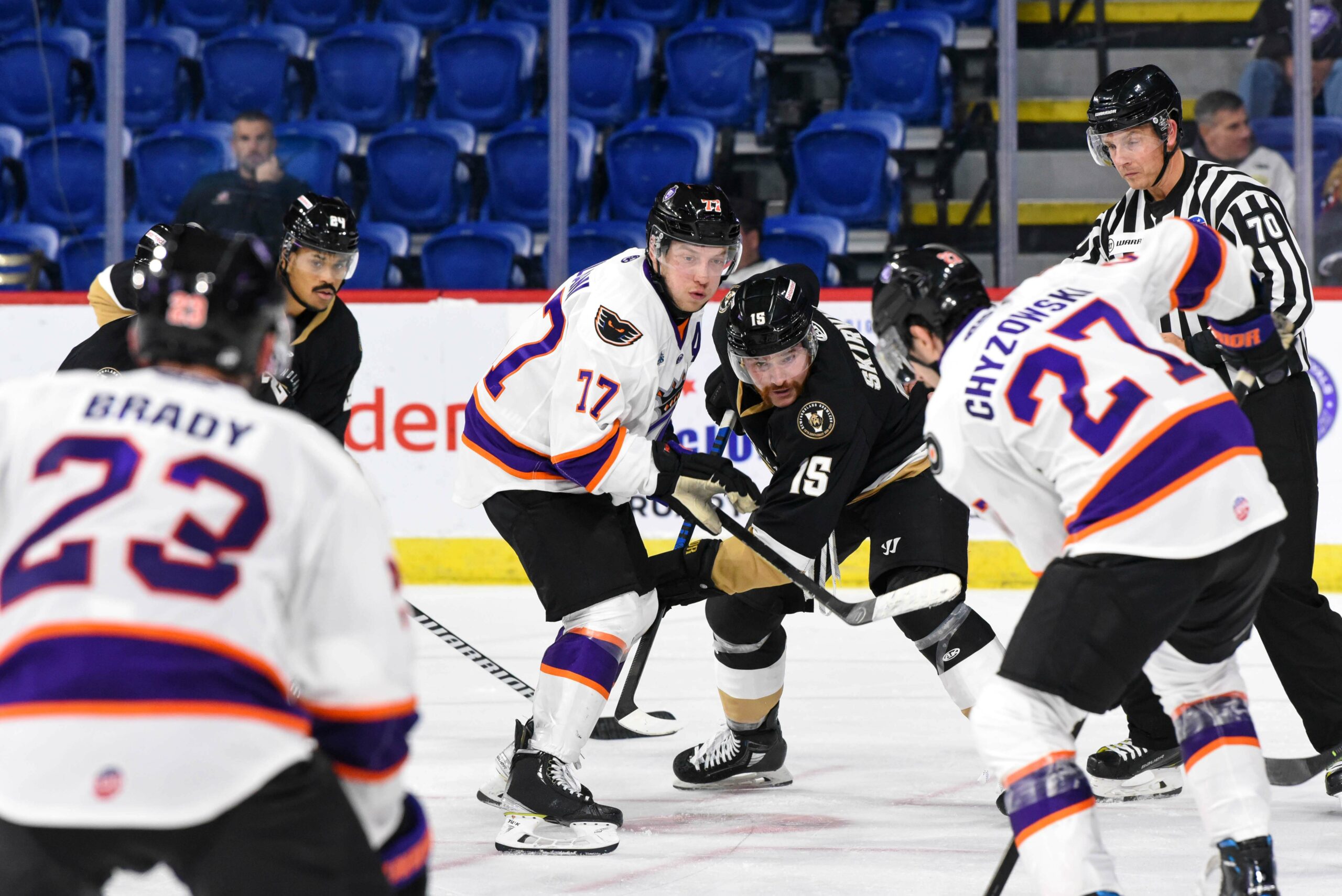 READING, PA – The Reading Royals and Newfoundland Growlers faced off Friday night at Santander Arena. It is the Growlers first trip to Reading this season.
Will Zmolek gave the Royals a 1-0 lead after one period and Tate Singleton and Yvan Mongo traded goals in the second period to make it 2-1 Royals. The Royals took a 3-1 lead midway through the third period on a goal from Joseph Nardi. Grant Cruikshank cut the Royals lead to 3-2 with five minutes left in the third. Isaac Johnson forced overtime with just 15 seconds left in regulation. Darren Brady won the game for the Royals 31 seconds into overtime. The final score was 4-3 to Reading.
Check out this photo gallery from Inside the Rink's Sarah Pietrowski who was there to capture the action.