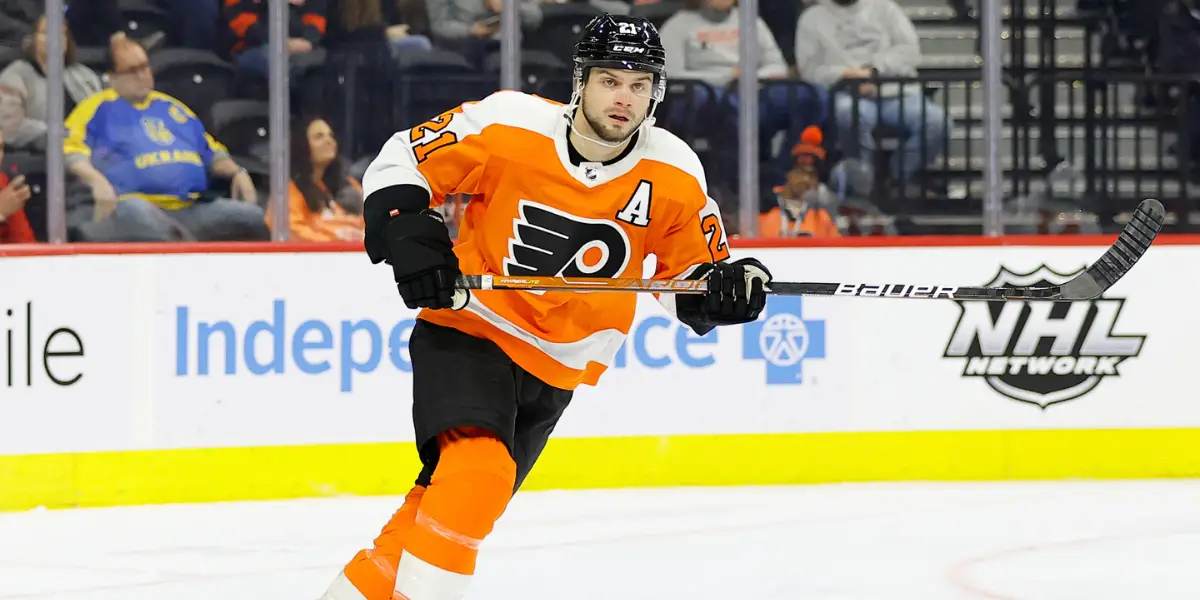 Heading into the 2023-24 NHL season, ten teams currently do not have an official captain. That number could change before the season starts, but most of those teams likely will not have a captain this year. NHL teams are not required to name a captain, but what if they were? Who would be the best pick on each of these teams to wear the "C"? Here is who I would choose.
Anaheim Ducks- Cam Fowler
My pick for the Anaheim Ducks is 31-year-old defenseman Cam Fowler. Fowler was drafted by the Ducks 12th overall in 2010 and has spent his entire 13-year NHL career in Anaheim. He's been an important piece on their blue line his entire career, which has spanned some very successful and very trying years.
Despite a ton of roster changes over the last few years, Fowler still remains a Duck. He has three years left on his current contract and played almost 25 minutes a game last season. Fowler has been a consistent 30-40 point D-man and scored a career-high 48 points in 2022-23.
I don't believe any of Anaheim's young stars are ready yet to be the captain. Cam Fowler would be an excellent veteran option while the team waits for the Zegras, Terry, and McTavish generation to mature.
Arizona Coyotes- Clayton Keller
Let's be honest, the Arizona Coyotes don't have a lot to choose from when it comes to picking a captain. That's probably a big reason why they don't have one. However, a certain player definitely stands out as the obvious choice if they were to name a captain. That is forward Clayton Keller.
Keller is by far the Coyotes' best player. He's a superstar talent on a perpetually rebuilding team. The Coyotes drafted Keller 7th overall in 2016. He's already played over 400 career games and is still just 25 years old. He scored a career-high 86 points last season and had 28 more points than the next closest Coyote.
I'm not a proponent of a team's best player automatically being the captain. I believe experience, leadership, and maturity are more important than point production when it comes to who wears the "C." But in this case, the team's best player is also the best choice. Keller is a driving force behind the Coyotes' push to improve, and if anyone is going to lead the Coyotes in the right direction, it's him.
Boston Bruins- Charlie McAvoy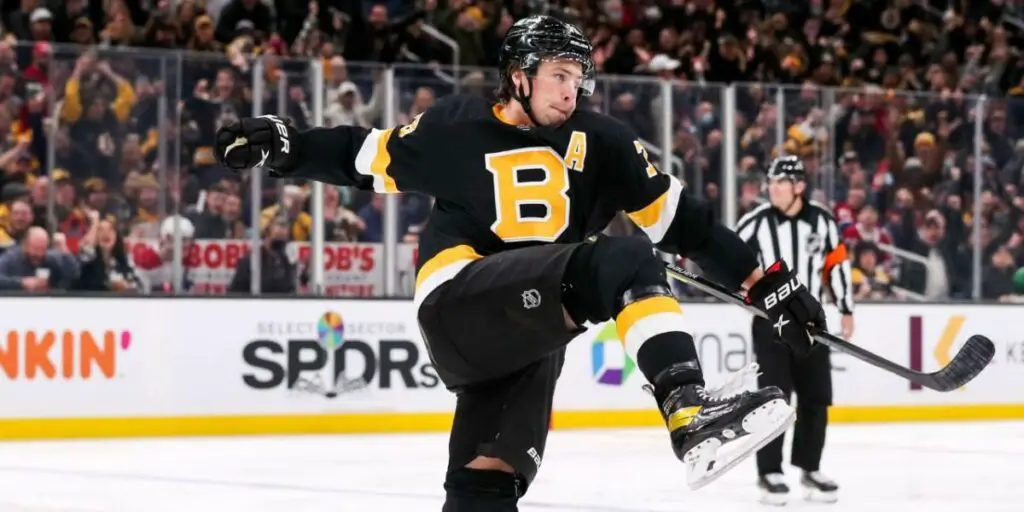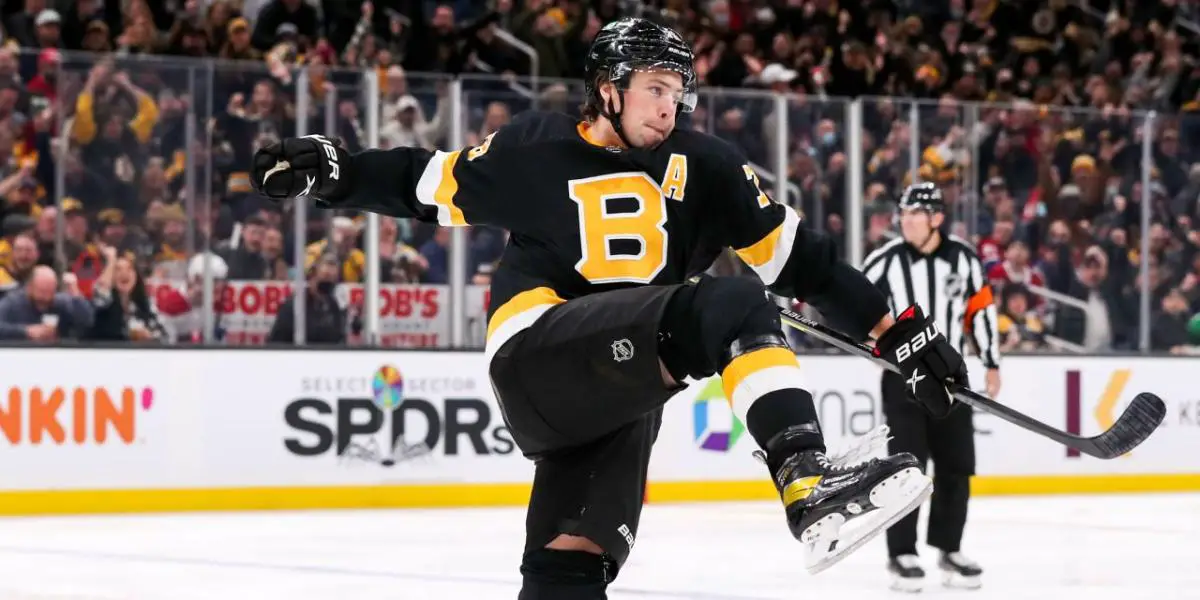 It's been a long time since there's been any question about leadership for the Boston Bruins. Between Zdeno Chara and Patrice Bergeron, the Bruins have had some of the league's best leaders wearing the "C" for almost two decades. Both players are now retired, however, and it's time for a new chapter in Boston.
Fortunately, the Bruins have some great options when deciding on the next captain. Brad Marchand, David Pastrnak, and Charlie McAvoy are three names that immediately come to mind. All three have played their entire careers in Boston, have important roles in the lineup, and are well-respected by their teammates and coaches.
Brad Marchand is the veteran of the bunch at 35 years old. David Pastrnak is the superstar of the bunch with 61 goals and 113 points last season, and Charlie McAvoy is just a perennial Norris Trophy candidate on the blueline and one of the most well-rounded defensemen in the league.
Having to choose just one, my pick is Charlie McAvoy. McAvoy is young at just 25 years old, but has almost 400 career games in the NHL already and another 78 if you count playoffs. He's turned into one of the league's premier two-way defensemen and really plays a Boston Bruins style of hockey. He's the perfect representation of the present and the future for the Bruins. McAvoy plays in all situations, is great in all three zones, plays with a chip on his shoulder, and has seven years left on his contract. I believe Charlie McAvoy is the perfect choice to wear the "C" for years to come in Boston.
Calgary Flames- MacKenzie Weegar
The Calgary Flames were a complete disaster in 2022-23. It started last offseason when Johnny Gaudreau left in free agency, and Matthew Tkachuk was traded after deciding he wouldn't sign long-term in Calgary. Getting high-end players to stay in Calgary is proving to be a huge challenge for the Flames. However, one of the pieces they received as part of the Matthew Tkachuk trade has signed an eight-year, team-friendly contract extension. That is defenseman MacKenzie Weegar.
Weegar would also be my pick for Flames captain. Even though he has only played in Calgary for a year, he has already committed to the franchise with his new deal and a no-trade clause. Weegar has spoken at length about his desire to win in Calgary and his commitment to the team long-term. For the Flames, that's a huge win.
Weegar is also a very good two-way defenseman and one of the more underrated top-pair blueliners in the league. He's 29 years old and had to work for everything he's accomplished in pro hockey. While Jonathan Huberdeau and Nazem Kadri are also solid options, I believe Weegar has the attitude, commitment, and work ethic to be the best choice to captain the Calgary Flames.
Chicago Blackhawks- Connor Murphy
With Jonathan Toews an unrestricted free agent (I don't think he ever plays for anybody else) and not even playing hockey in 2023-24, the Chicago Blackhawks don't have a captain for the first time in a long time. They are one of the teams I definitely do not expect to name a replacement this season, but if they had to, I would choose defenseman Connor Murphy.
Murphy is the longest-tenured Blackhawk still on the roster, having spent the last six seasons in the Windy City. He's 30 years old and a veteran of 631 NHL games. Murphy is a solid stay-at-home defenseman who can eat minutes and be very tough to play against. He's a good veteran leader on a rebuilding team that can teach young players how to be a pro.
Philadelphia Flyers- Scott Laughton
The Philadelphia Flyers are another team that almost certainly won't have anyone wearing the "C" this season. If they had to, however, I would choose Scott Laughton, and I think they would too. Laughton is a heart and soul player with over 500 games of NHL experience. He was the only Flyer to wear a letter last season, getting an "A" from head coach John Tortorella.
Laughton and Tortorella have a great relationship, and he is a hard worker who leads by example. With the Flyers in the early stages of a full-blown rebuild, Laughton is one of the biggest leaders on the team and a great example for young players to look up to. He would be the clear top choice for captain in Philadelphia.
Seattle Kraken- Yanni Gourde
The Seattle Kraken are only entering their third season of NHL play, but they had a spectacular season in 2022-23. They are a well-built team with a great mix of young talent and experienced veterans. Choosing a captain for this team is not easy because they have quite a few players that are great options. My pick, though, would be Yanni Gourde.
Yanni Gourde may not be the most talented player on the team, but he is the heart and soul of the team. He's a high-energy player who is always in the mix whether that be scoring, hitting, annoying opponents, or standing up for his teammates. He's a great all-around middle-six forward and brings a ton of energy and leadership to the Kraken. He's also a two-time Stanley Cup champion with the Tampa Bay Lightning.
Between Gourde's experience, especially in the playoffs, and his hard-working, do-whatever-it-takes style of play, I believe he would be the perfect choice to be Seattle's first captain.
St. Louis Blues- Brayden Schenn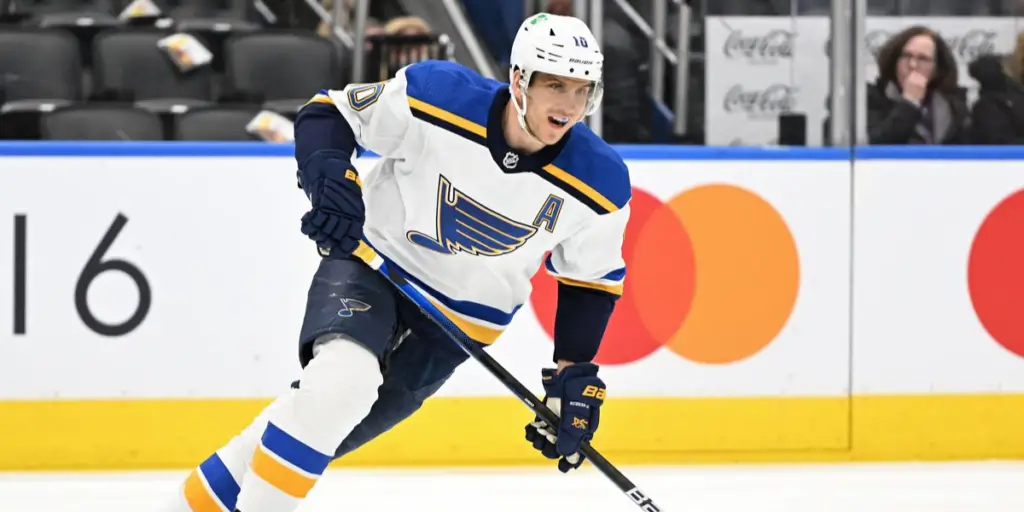 The St. Louis Blues are another team coming off a disappointing season and in a bit of a transitionary period. Older players like Ryan O'Reilly and Vladimir Tarasenko have moved on, while young guns like Robert Thomas and Jordan Kyrou are coming into their own. My choice for the Blues' next captain would be one of the veteran players that has stuck around; Brayden Schenn.
It's hard to believe, but Brayden Schenn is entering his 13th NHL season and seventh with the Blues. The 32-year-old forward won the Stanley Cup with St. Louis in 2019 and has played over 850 career games. He's a veteran leader with four more years left on his contract. Schenn is still a productive top-six forward and is not afraid to play physically or stand up for his teammates. Of all the options for captain in St. Louis, my pick would be Brayden Schenn.
Vancouver Canucks- Elias Pettersson
The Vancouver Canucks are a team that always seems to be caught in the middle. They have the talent to be a playoff-level team, but can never seem to put it all together at the right time. They need to find a direction and stick with it. I believe the journey towards a positive direction should be led by Elias Pettersson.
24-year-old center Elias Pettersson had a monstrous breakout last season setting career highs in goals with 39, assists with 63, and points with 102. Pettersson is proving to be the guy Vancouver thought they were getting when they drafted him 5th overall in 2017. He's becoming one of the best centers in the league and should be the primary piece up front the Canucks build around.
With Elias Pettersson emerging into a superstar, it's time to give him the reins and Quinn Hughes an "A." Those two are the way forward in Vancouver.
Winnipeg Jets- Adam Lowry
The Winnipeg Jets are a team that always seems like a 50/50 shot to make the playoffs. Some years they are good, others a disappointment. They also have had more than their fair share of locker room turmoil in recent seasons. They haven't had a captain since Blake Wheeler was stripped of the captaincy before last season. They now have to decide if they want one this year or wait a bit longer.
My pick right now would be 30-year-old forward Adam Lowry. Mark Scheifele is another name that stands out, but he's reportedly been a big part of that locker room turmoil. That's not exactly what I'd be looking for in a captain, especially considering how Wheeler's captaincy ended.
Adam Lowry is a physical, hard-working player who has played his entire nine-year career in Winnipeg. He's consistently in the 20-30 point range as a third-liner and scored a career-best 36 points last season. He's also never shy about standing up for his teammates and leading by example.
Lowry is exactly the type of player that everyone loves and respects. That makes him a great fit to captain a team that has had noted locker room issues. If anybody can bring the Jets together, it's Adam Lowry. He would definitely be my choice to wear the "C."
So there are my choices for the captain on every NHL team that doesn't currently have one. Again, most of these teams likely will remain without a captain this season, but let's just say they had to pick one. Please feel free to leave a comment with who you would pick for each team. Hope you enjoyed the article, and thanks for reading.