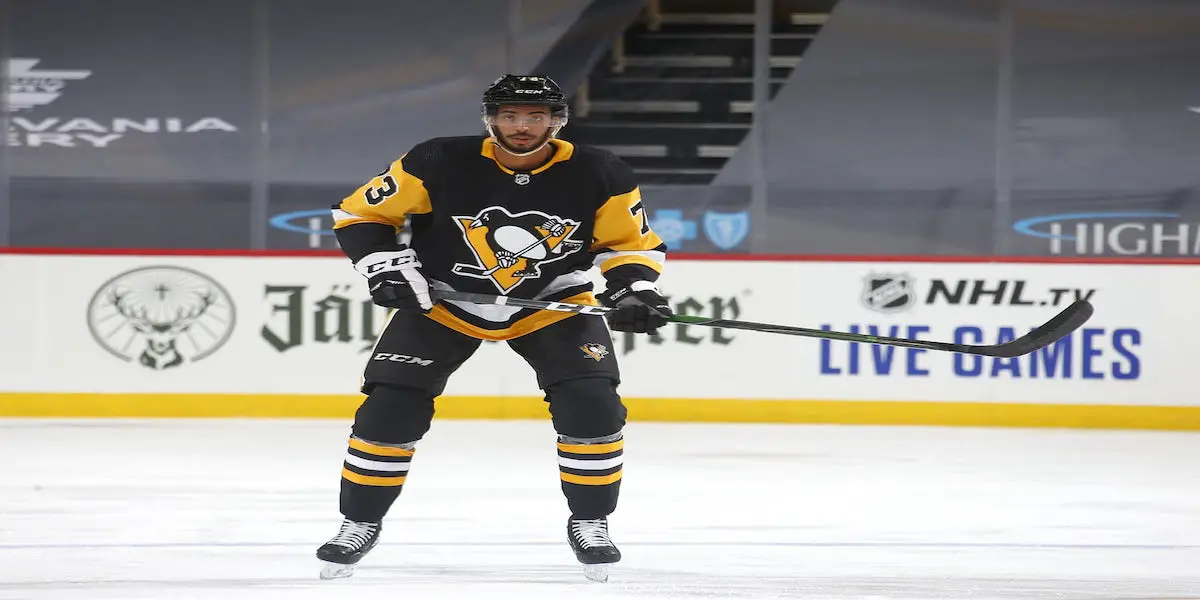 In 2017, the Arizona Coyotes selected Pierre Oliver Joseph in the first round (23rd overall). The 6'2", 185 lb defenseman developed his game in the Quebec Major Junior League, waiting to be called upon in the NHL.
Serving as the Captain of Charlottetown Islanders, his leadership skills were recognized. Proving his ability to facilitate the offense during the 2018-19 season, accumulating (9 goals and 38 assists) through 62 games played.
Acquiring Joseph: From Coyotes to Pittsburgh
On June 29, 2019, POJ was traded to the Pittsburgh Penguins in exchange for Alex Galchenyuk for Phil Kessel, Dane Birks, and a 4th-round pick in the 2021 NHL Draft. Although the Penguins did not require immediate use of the young defensemen, they saw an opportunity to nurture him for their future.
Joseph made the leap from QMJHL to AHL when joining the Penguins organization—making adjustments and fine-tuning the fundamentals of his defensive abilities in a faster-paced league. He spent the entirety of the 2019-2020 season in Wilkes Barre Scranton, tallying (3 goals and 14 assists). Seeing short stints in the NHL over the next two seasons, called upon when injuries inflicted the defense. During the 2022-23 season, he has inserted himself in the lineup as a regular.
POJ an Offensive Threat, Honing in on Defensive Skill
His lengthy wingspan enables him to deny opponents controlled neutral zone entries. His positioning is square to the skater with accurate stick placement. He protects the front of the net in the defensive zone but finds himself getting outmuscled occasionally. The defender could benefit from putting on some weight. It'll enhance his ability to win net-front battles for a better defensive position and win more battles in the corners, something he does well already.
When Joseph gains puck control in the defensive zone, he looks for an outlet pass. His vision for the ice is keen. He calmly skates from zone to zone with poise if nothing is available. Taking the puck to the net himself if a lane is available, looking for the deflection if not. Tallying (4 goals and 11 assists) through 48 games played this season. The Pittsburgh Penguins will certainly offer the defender a new contract if he can find his complete game consistently.
https://feeds.transistor.fm/cue-the-duck-boats-pod