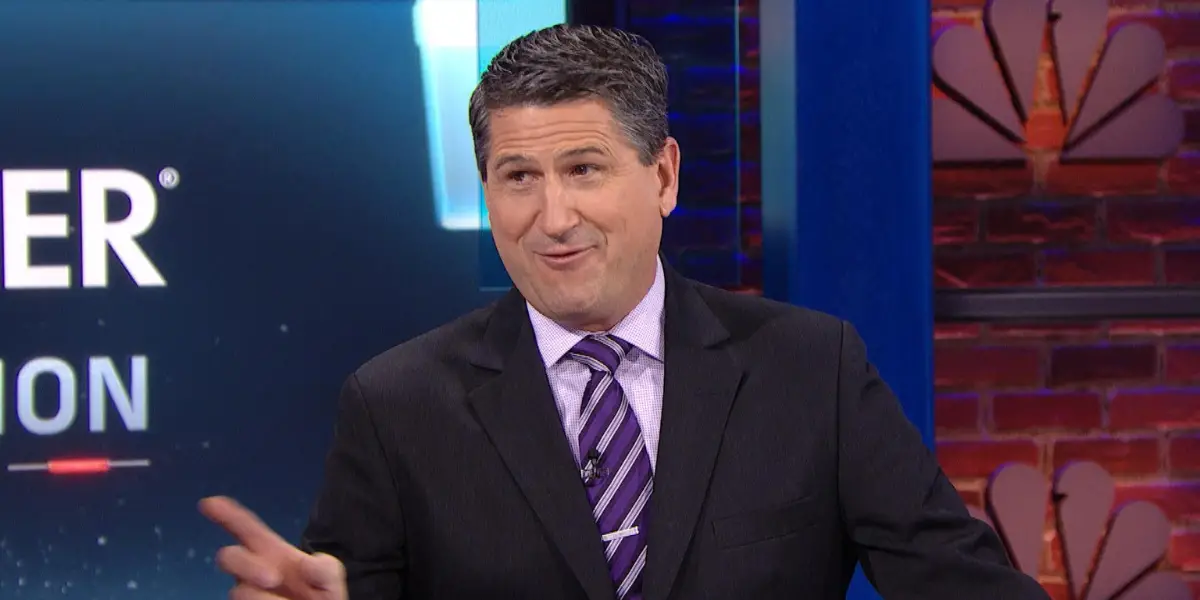 Keith Jones, a right-hand shooter from Brantford, Ontario, Canada, was drafted by the Washington Capitals in 1988. The right winger was a traveling man spending time on the Philadelphia Flyers, Colorado Avalanche, and Chicago Blackhawks. During his playing career, totaling 258 points, he packed up his equipment in 2001. Ongoing knee problems and a few concussions that often happen with hockey players kept him from playing.
When the 2005-2006 season started, the NHL on Versus (as it was known), then NHL on NBC, he was a studio analyst along with Bill Clement and Brian Engbloom. He also was a color commentator for the Flyers.
Now he can be seen on the TNT-TBS inside the glass(the space on the ice between the team benches). Keith always brings his hockey knowledge to the game, whether between the benches or in the box. He is often telling stories about his playing days and offering words of wisdom to the younger players.
During his playing career, he amassed many penalty minutes and was quite the scrappy player. In his time, some players were known for dropping the gloves and getting into it. Though he may have never won a Lady Byng trophy, he comes from the old school, drop those gloves, hockey.
Lately, he has taken a new role in the hockey world. He will be joining the Philadelphia Flyers organization. Keith, who played for the Flyers and did some announcing for the team, will now be President of Hockey Operations. Having a 30 year combined hockey career, this is a new job for him. Joining an organization you are familiar with could help; Coach Tortorella already knows Keith from his broadcasting days, so there is no need to break in the new guy.
He started his career playing hockey, then calling games for the Flyers. This must feel like coming home again. Even though he only played on the team for three seasons, his vast hockey knowledge can guide the team to a new season and another chase for that sweet silver cup.