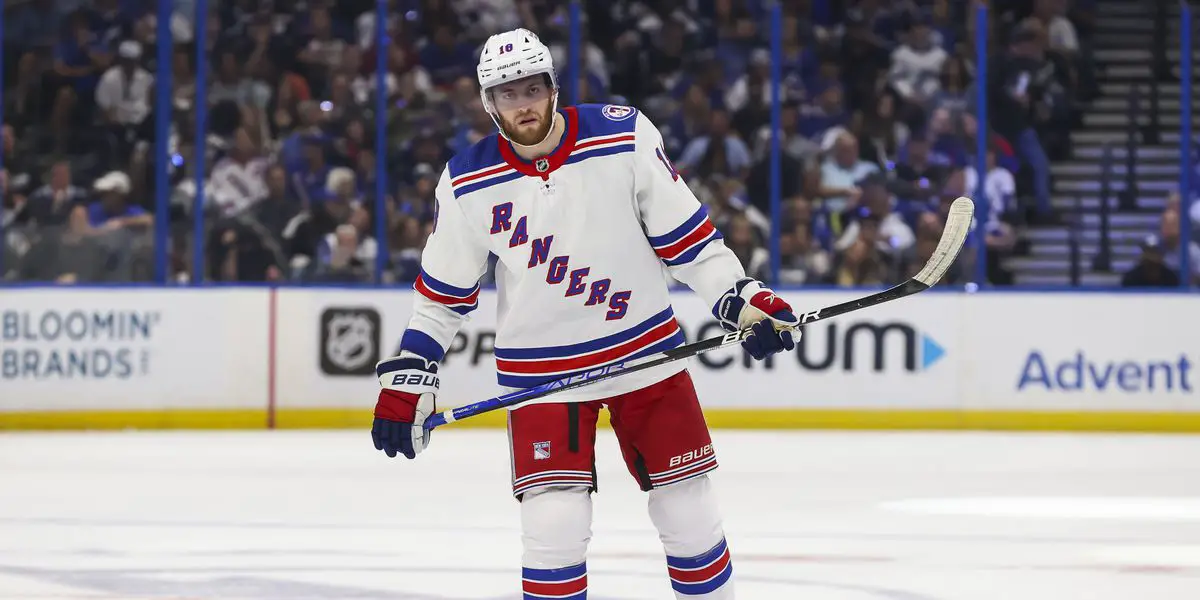 Having a glaring need at second-line center, Detroit Red Wings GM Steve Yzerman signed Andrew Copp. Copp, who is a native Michigander from Ann Arbor, looks to lock down the second-line center as both Pius Suter and Robby Fabbri have played there recently. Copp signed a 5-year $28.13 million contract. This is how Andrew Copp began his hockey career and end up in Hockeytown.
Copp Drafted by Winnipeg in 2013
Andrew Copp played three seasons at the University of Michigan, he was team captain for the Wolverines for one season. At the end of his freshmen year, Copp was selected by the Winnipeg Jets in the fourth round (104th overall) in the 2013 NHL Draft. Copp returned to the University of Michigan for his sophomore year, he would leave the school after his junior year.
Copp's NHL Debut to Present
In March of 2015, Copp signed his entry-level contract (ELC) with the Jets, a 3-year $2,775,00 deal. Copp would begin his professional career playing for the Manitoba Moose, though not consistently. Copp would go between Winnipeg and Manitoba during the 2016 season, he played one game in Winnipeg in 2015. He played 77 games for the Jets and amassed 7 goals, 6 assists, and 13 points.
In 2017, Winnipeg signed Copp to a 2-year, $2 million extension. In 2019, Copp again signed with the Jets; this time, it was a 2-year, $4.56 million dollar deal. On March 21, 2021, the Jets traded Copp to the New York Rangers, New York also received a sixth round draft pick. The Jets landed Morgan Barron, two 2022 second round draft picks (one was updated to a first round pick), and a 2023 fifth round pick.
This past summer Andrew Copp returned to the state of Michigan, he insisted it had nothing to do with playing for the "hometown team" but added that it is every kids dream to do just that. Copp was being sought after by a few teams and was looking for the right fit. As for the Detroit Red Wings, they get a player in Andrew Copp, who has transformed his game from being a defensive-minded center to a well-rounded offensive game and becoming a complete player.
Copp's best season to date was in 2020-'21 when he scored 21 goals and 32 assists with 53 points between Winnipeg and New York. Andrew Copp is a player who is gritty and does not mind jumping into the mix. He fits what Yzerman is molding the Red Wings into.
With five picks in the top-50 of the 2023 NHL Draft, the Red Wings are in prime position to make a trade for a top-six forward. We breakdown fits of players that are potentially on the trade market and what a potential package could look like. We also start with how Red Wings at the World Championships are performing, focusing on Dominik Kubalik, Carter Mazur, and Lucas Raymond.