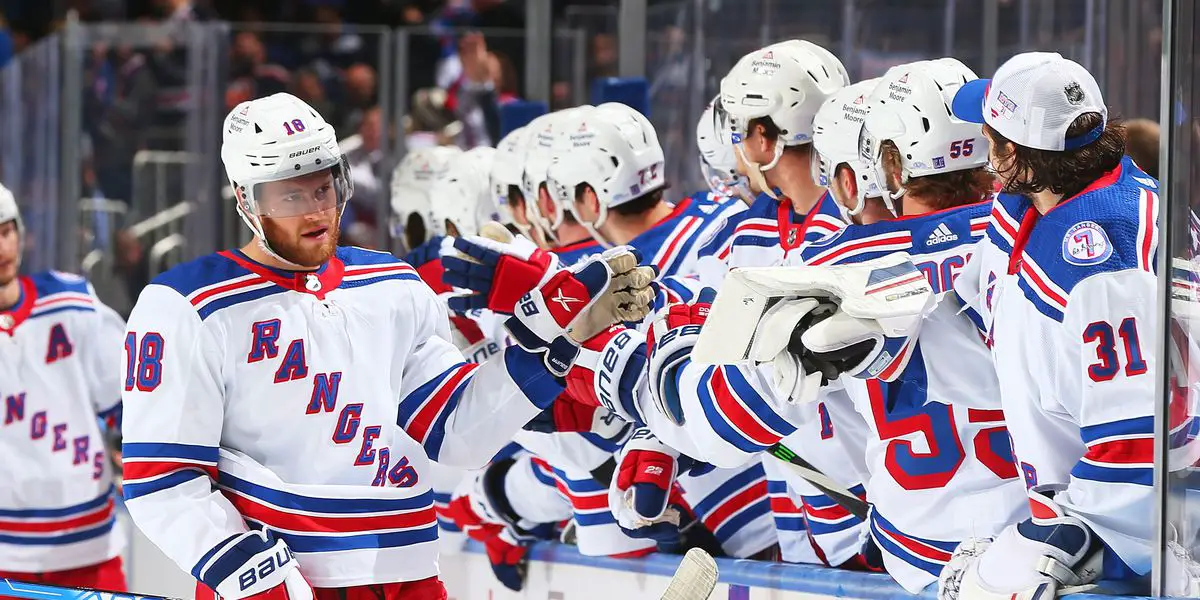 Born and raised in Ann Arbor, Michigan, Andrew Copp got to live out his childhood dream and play for The University of Michigan Men's hockey team. Not only did Copp live out his dream of being a Wolverine, but he was also named the 85th captain in the program's illustrious history in his 3rd and final season before turning pro and signing with the Winnipeg Jets in 2015.
Copp Drafted 104th Overall in 2013
Drafted 104th overall in the 2013 NHL Entry Draft, Copp spent very little time in the minors after debuting with the Jets at the age of 20. After making the team out of camp, he spent his entire first full season with the organization in the NHL and would only play eight games in the minors the following year. His stat line of 13 points in 77 games played was pedestrian, but he made a tremendous leap from the NCAA to the NHL without spending any time in the AHL.

Bizarre because of his age and lack of experience in the NHL, but his rookie year would start his reputation as a defensively responsible forward. 58% of his zone starts would be in the defensive zone during his rookie year. Combine that with only playing 8 minutes per game, Head Coach Paul Maurice knew he could trust the youngster defensively right out of the gate, and that would follow Copp the rest of his time in Winnipeg.
Copp's Career til present
His next four seasons saw a consistent trajectory in playing time and points as the Jets began to turn the corner and became a well-oiled machine. The organization would peak when they made it to the Conference Finals but fell to the hands of the expansion Vegas Golden Knights in five games in 2018. The versatile forward would see his offensive numbers capped off in the high twenties, but not for lack of ability. During those four years, 58% of his zone starts were in the defensive zone. His offensive production wasn't necessary to the success of the Jets with the likes of Patrik Laine, Blake Wheeler, Mark Scheifele, Kyle Connor, and Nikolaj Ehlers.

The COVID-shortened 56-game 2020-21 season proved to be Copp's most productive offensive season of his career. He set career highs in goals (15) and assists (24) while maintaining 58.4% defensive zone starts. At 26, Copp began to show marked improvement in his hands and skating, and it couldn't have come at a better time, a contract year.

Before the 2021-22 season began, Copp had the opportunity to sign long-term in Winnipeg but opted for a one-year deal in the hopes that he could find a home that gave him a more consistent top-six role. On the heels of his most productive offensive season, the Jets gave him the most ice-time of his career. Not only was Copp utilized more, but his defensive zone starts slipped below 50% for the first time in his career as he was used in more offensive situations. His last game as a Winnipeg Jet came on March 20th, 2022, when he had three assists against the Chicago Blackhawks.

After he was sent to New York for Morgan Barron, two conditional second-round picks, and a fifth-round pick in 2023, Copp's offensive numbers saw an unprecedented spike. He scored 18 points while playing most of his 16 regular-season games with the Rangers alongside Artemi Panarin and Ryan Strome. Not only was he highly productive offensively for the Rangers, but he was also a key component to a very effective Penalty Kill unit. He finished the 2021-22 campaign with a new career-high in goals (21), assists (32), and points (53).

He continued his hot play into the first two rounds of the playoffs and helped the Rangers make it to the Conference Finals. As part of his March 21st trade to Broadway, the Ranger's initial compensation for Copp of a second-round pick was turned into a first-round pick in this year's draft upon the Rangers making the Eastern Conference Final. Copp finished the postseason with 14 points in 20 games played.

In addition to his increase in offensive production over the past two seasons, Copp remains a highly reliable defensive forward and a pivotal part of the Penalty Kill. His ability to play all three forward positions combined with a career faceoff percentage of 52 will make the 27-year-old a hot commodity this summer once free agency opens on July 13th. His time in New York may be over, or it may just be the beginning, but wherever he ends up, he'll continue to be a reliable defensive forward with offensive ability.
We are back !! In this week's episode we discuss Rangers Training camp the lineup combinations and predictions for the up coming seasonThanks for listening! Please rate and review our show on your favorite listening platform. Check out our partner's website at www.insidetherink.com for all your latest hockey news.