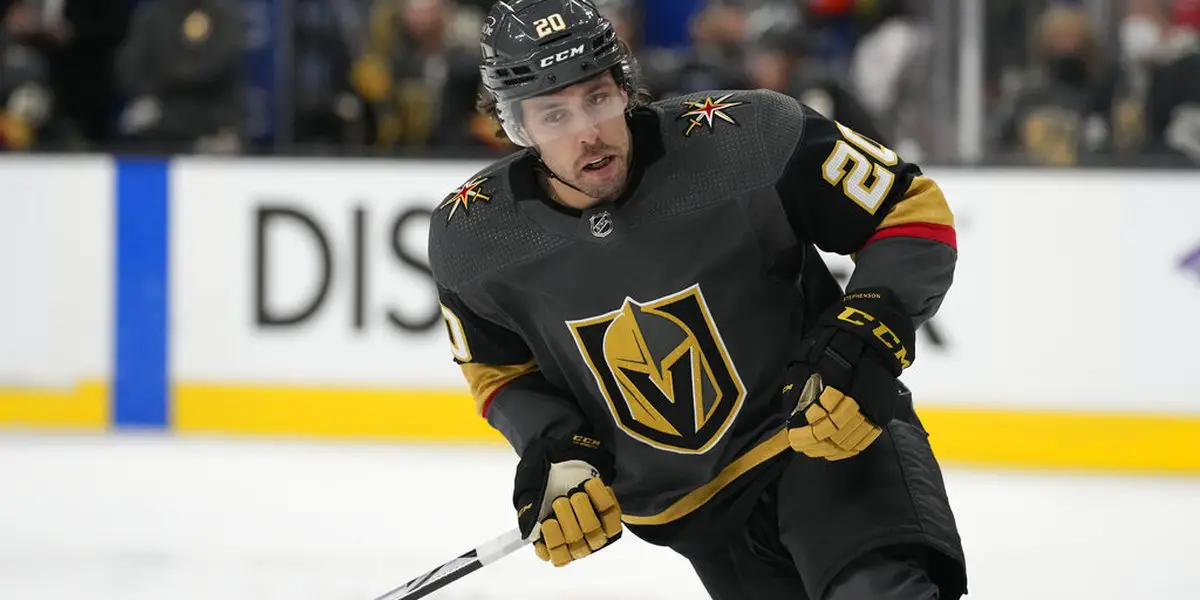 Chandler Stephenson was born on April 22, 1994, in Saskatoon, Saskatchewan. Stephenson grew up in a hockey family. Stephenson's uncle, Bob Stephenson, played in the National Hockey League and the World Hockey Association while cousin Joey Kocur was a winger for the Detroit Red Wings, New York Rangers, and Vancouver Canucks who amassed over 2,500 penalty minutes in his 820-game NHL career. Kocur scored just 80 goals.
At age 14, Stephenson signed with his first agent and, that year, played 60 games for his hometown Saskatoon Outlaws U-15 scoring 66 goals with 70 assists. The following season, the left-shot center played nine games for the Saskatoon Blazers U-18 team before moving over to the Saskatoon Contacts for 42 games in 2009-10, where he registered 54 points.
The 5-foot-11, 190-pound forward played four seasons with the Western Hockey League Regina Pats. In 230 games with Regina, Stephenson scored 73 goals with 122 assists. In 2013-14, Stephenson had 89 points in 69 games. Late in that season, it was onto the Hershey Bears of the American Hockey League for two games before signing a three-year, $2.775 million deal with the Washington Capitals on May 26, 2014, at 20 years old.
Chandler Stephenson Drafted 77th Overall By Washington Capitals
The Washington Capitals drafted the 18-year-old Stephenson in a loaded third round of the 2012 NHL Draft, 77th overall. Eighteen of thirty players drafted in that round made the National Hockey League. Dobber Prospects had the following scout on Stephenson heading into the draft: "Chandler Stephenson is a small, speedy forward that likes to push the pace of the game and make an impact in all three zones. He also has great vision and is always a threat to score in the offensive zone. His biggest concern is his size, as he looks a lot smaller than the 5-11 he is listed at. He will need to continue to build strength so he can become a more intimidating presence up front."
Stephenson's NHL Debut To Today
Chandler Stephenson made his NHL debut with the Washington Capitals on October 16, 2015, in a 4-1 win over the Chicago Blackhawks. The 21-year-old center played 8:43 of ice time and won five of six faceoffs. Stephenson would play nine games with the Capitals that season with a point. He played 102 games with Hershey from 2103-16 with 43 points. In 2016-17, Stephenson would get four more games in the NHL and still not register a point. The following season, Stephenson would play 68 games in Washington and end up in the NHL to stay, scoring his first NHL goal on October 26, 2017, against the Vancouver Canucks. On December 2, 2020, the Capitals would trade the center to Vegas for a fifth-round draft pick.
Chandler Stephenson Contract Status
Stephenson is in the third year of a four-year, $11 million deal with Vegas. The cap hit is $2.75 million. At the end of the 2023-24 season, the center will be 29 years old and an unrestricted free agent.
Will the VGK win Game 6/7 or choke away the WCF?
–
The Vegas Fever Podcast
In this episode we review:The first 5 games of the WCF, the VGK lead 3-2We also..Discuss how closing out the Stars will go and how not closing them out will go after leading the series 3-0.Be sure to send in your questions, comments , concerns and emotional outbursts to our twitter DM'sThanks for checking us out! Please subscribe after you listen.