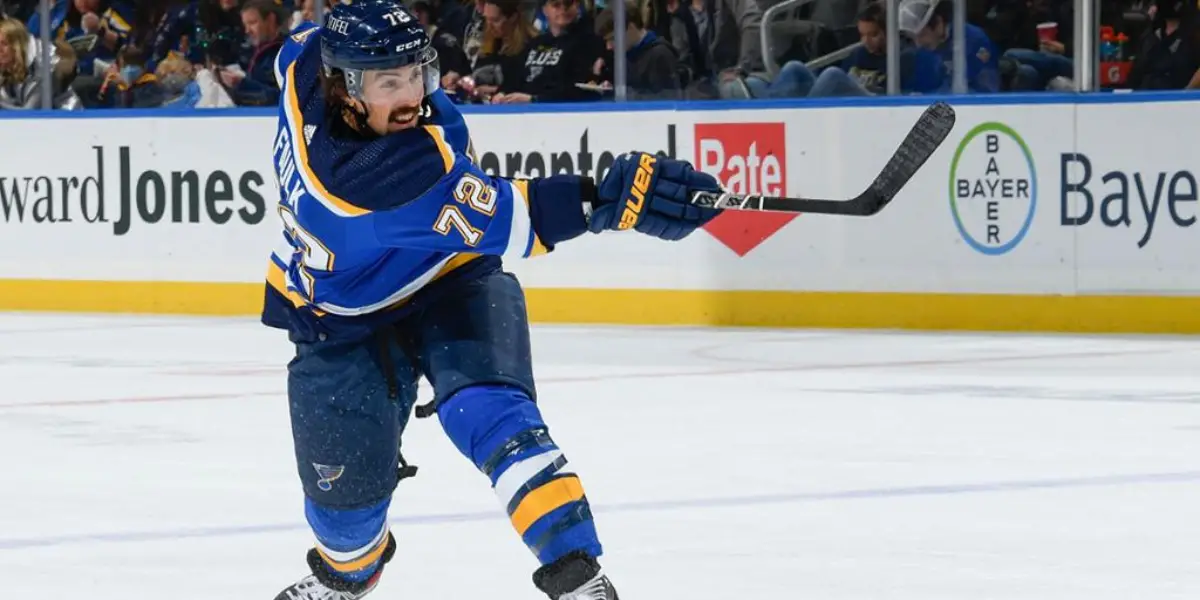 Are you looking for a Minnesota guy? Look no further than St. Louis Blues defenseman Justin Faulk.

Minnesota has been home to many NHL players, from Justin Faulk to Ryan McDonagh. McDonagh currently plays as a defenseman for the Nashville Predators, but he's best known for his tenure with the New York Rangers.

Anyway, Justin's an offensive defenseman from South St. Paul, Minn. He was born to parents Dale and Gail. He didn't have the easiest childhood. His parents separated shortly after his birth. Dale passed away when he was seven years old. But he knew what he wanted and strengthened his bond with Gail. He was barely a teenager when he told her he'd leave the family home to work on his hockey career. He told stlouisblues.com: "I told her that if hockey worked out, I was going to leave … I didn't want to play Minnesota high school hockey and just be done. I wanted to try other things. When I was 16, I had two opportunities to go, and I was picking one of them. I wasn't staying home."

Most, if not all, parents struggle to see their children leave home for the first time. Gail wasn't an exception. Since she worked two jobs, she seemed to want her children to live with her before graduating high school, but she reportedly knew that she couldn't stop Justin from pursuing his dreams. Justin's older brother, David, played youth hockey in Minnesota. David was Justin's first reported influence.

The Land of the 10,000 Lakes isn't California or New York, but it has developed athletes that remember their roots. Faulk's one of the athletes. His childhood tragedy contributed to his success as a professional hockey player. He volunteers for the BH23 Foundation, which helps families meet the costs of children playing hockey, and the Team 25 Children's Foundation, which helps children with difficulties. He's a diehard fan of the Minnesota Vikings and Minnesota Twins. He likes to fish, shop at Whole Foods, check Twitter, and watch the 10 o'clock news and Late Night with Jimmy Fallon.

After playing prep ice hockey at South St. Paul High School, Faulk joined the USA Hockey National Team Development Program (USNTDP) for two seasons from 2008 to 2010, then committed to the University of Minnesota Duluth for one season from 2010 to 2011. He initially wanted to play for the United States Hockey League (USHL) but felt the USNTDP was better for his development. He also represented the United States on four different occasions — the 2013 and 2015 IIHF Ice Hockey World Championships, the 2011 World Juniors, and the 2010 IIHF World U18 Championship.

Faulk began his NHL career with the Carolina Hurricanes in 2011. The Hurricanes selected Faulk with the 37th overall pick in the second round of the 2010 NHL Draft at the Staples Center (now Crypto.com Arena) in Los Angeles, California. He signed a three-year, entry-level contract totaling $2.7 million with a cap hit of $840,000. He eventually signed a six-year, $29 million contract with a cap hit of $4,833,333 on March 24, 2014.

Faulk achieved success in Raleigh, North Carolina. He scored his first NHL goal on December 9, 2011, against the Winnipeg Jets' Chris Mason. He was the lone Hurricanes representative for the NHL All-Star Game's YoungStar showcase, participating in the Hardest Shot competition in 2012. He was a First-Selection All-Star, playing for Team Toews in 2015. He was named a co-captain of the Hurricanes in 2017. He recorded his first natural hat trick in 2018, becoming the tenth defenseman in NHL history to record a natural hat trick. He was also named an alternate captain in 2018.

Fast forward to September 24, 2019, when Faulk and a 2020 fifth-round draft pick were traded to the Blues in exchange for Joel Edmundson, Dominik Bokk, and a 2021 seventh-round draft pick. He signed a seven-year, $45.5 million contract extension with a cap hit of $6,500,000. He recorded 13 points in 53 games with the Blues by February 2020. He isn't the flashiest NHL player, but he handled the ups and downs of NHL life.

After signing a contract in St. Louis, Faulk had bigger fish to fry with the Blues. He recently posted a four-game, multi-point streak from March 25 to 30, marking the first time in his career that he posted four straight multi-point games. He recorded nine points (two goals and seven assists) during the four-game stretch, leading the NHL in points.

This past weekend, St. Louis played back-to-back games. Faulk didn't record any points on Saturday and Sunday, but there's a chance he can score on Tuesday, April 4, at 7:00 pm Central when the Blues host the Philadelphia Flyers at the Enterprise Center. Do you think he'll break his scoreless drought on Tuesday? Sound off in the comments!
The boys are back after a long break but have plenty to talk about as the playoffs are in full swing. We go series by series, looking at how teams have fared so far and who will come out on top. Thanks for listening! Please rate and review our show on your favorite listening platform. Check out our partner's website at www.insidetherink.com for all your latest hockey news.