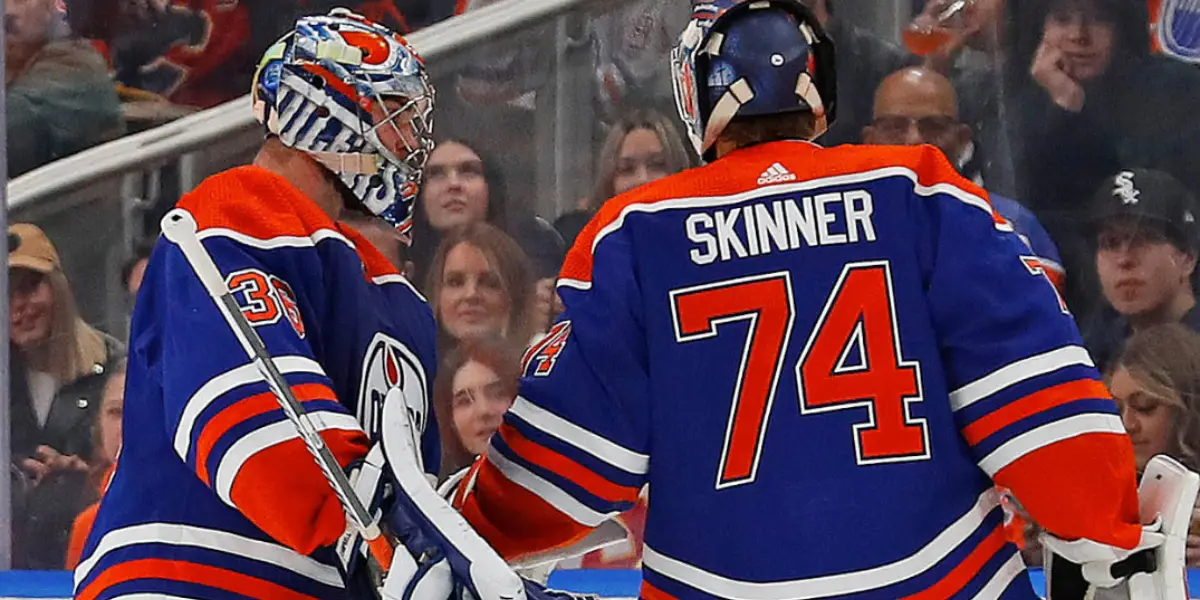 It is always the same story, different day for the Edmonton Oilers.
Led by generational talents and superstars Connor McDavid and Leon Draisaitl, the Oilers had a great regular season and looked like Stanley Cup contenders. The team scores a lot of goals, plays good enough defense, and gets the goaltending they need in order to put themselves in a good position heading into the Stanley Cup playoffs.
That all changes when the postseason comes. The Oilers win a round or two and then bow out in a disappointing fashion.
That was the case in this year's playoffs. After beating the Los Angeles Kings in the first round, the Oilers lost in six games to the Vegas Golden Knights in the second round.
It was not supposed to end this way for the Oilers this year. After getting to the Western Conference Finals last season, Oilers fans had high hopes, and even some hockey pundits predicted that this club could not only get to the Stanley Cup Final but win the whole darn thing.
Clearly, that did not happen. Instead of being a participant in this year's Western Conference Finals, the team will be sitting at home thinking about where it all went wrong.
The Oilers should not look far to see what the main problem was. In fact, it is something that has plagued them over the last few postseasons.
If you have been following this team, then you know that their goaltending let them down once again. After having a solid rookie season between the pipes and being named a finalist for the Calder Memorial Trophy as the league's rookie of the year, Oilers goaltender Stuart Skinner was a mess in the playoffs.
Skinner, 24, finished the playoffs with a 5-6 record while posting a 3.68 goals-against average and a .883 save percentage. He allowed several soft goals, did not come up with the big saves when his team needed them the most, and he did not come close to matching the goaltender he was in the regular season.
He was especially bad in Game 6 on Sunday night, May 14th. With his team playing for their playoff lives, he allowed four goals on just 17 shots and put his team out of the game.
Skinner also played poorly in Game 5. He allowed four goals on 22 shots in a game that the Oilers could have won.
His poor play in the playoffs may make people forget what a good rookie season he had in the regular season. Skinner was 29-14-0-5 with a 2.75 goals-against average, a .914 save percentage, and one shutout.
While good goaltending matters in the regular season, it matters that much more in the postseason. There is more on the line, more to play for, and more pressure, and the picture of the Cup becomes more visible.
This team's goaltending is absolutely wasting the careers of McDavid and Draisaitl. McDavid and Draisaitl have done everything and more for this franchise but win a Cup, and while the blame should not solely be placed on the team's netminding, it is a fact that that area of their game has been a problem when it matters most.
The Oilers are in a tough spot when it comes to their goaltending. They signed Jack Campbell to a big contract last summer, and he ended up being awful in the regular season and losing his job to Skinner, who they also signed to a multi-year contract extension.
Something needs to change in a hurry because if it does not, who knows how long McDavid or Draisaitl will want to play in a place where they are not going to win hockey's Holy Grail.
The boys are back after a long break but have plenty to talk about as the playoffs are in full swing. We go series by series, looking at how teams have fared so far and who will come out on top. Thanks for listening! Please rate and review our show on your favorite listening platform. Check out our partner's website at www.insidetherink.com for all your latest hockey news.