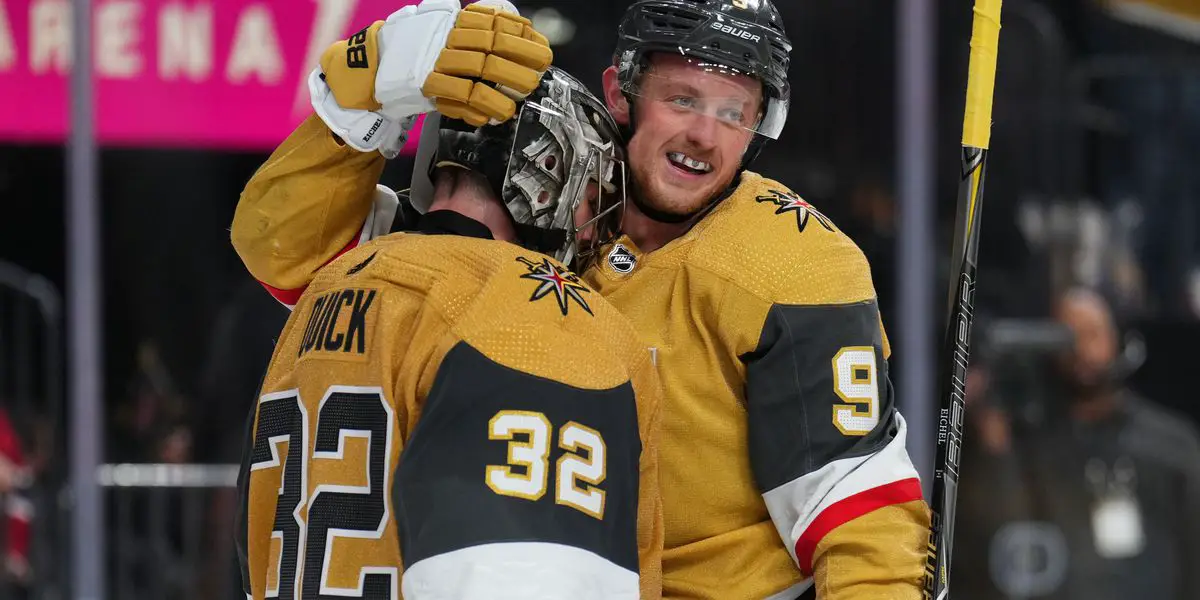 Do not look now, but it looks like Vegas Golden Knights' new goaltender Jonathan Quick has turned back the clock.
After struggling with the Los Angeles Kings for much of the season, his fortunes, at least for now, seemed to have changed in Vegas. That might be an understatement.
Since being traded to the Golden Knights from the Columbus Blue Jackets, Quick, 37, is 3-0-0 with a 1.97 goals-against average, a .939 save percentage, and one shutout.
That is quite a big turnaround from how he was performing with the Kings this season. With the Kings, Quick was 11-13-0-4 with a 3.50 goals-against average, a .876 save percentage, and one shutout.
So, what has changed? Why is Quick all of a sudden looking like he did with the Kings of years past?
For starters, Golden Knights head coach Bruce Cassidy is showing that he has faith in Quick. Quick became a member of the Golden Knights at the deadline on March 3 and made his first start two nights later against the Montreal Canadiens.
As someone who is a goaltender, that would have given me confidence. Clearly, Quick is playing with a lot of confidence right now.
It is Quick's confidence that is another reason why he has rediscovered his game between the pipes. Quick's confidence was on full display in his team's 4-0 shutout victory over the Carolina Hurricanes on Saturday night, March 11. 
In that game, Quick made 33 saves against a high-octane offense and one of the best team's in the league. He also showed that he still has the ability to make big saves when his team needs them the most.
Lastly, Quick is probably excited that he is playing on a legitimate Stanley Cup contender. Yes, the Kings are having a great season as well, but as of this writing (Monday, March 13), The Golden Knights are first in the Pacific Division, first in the Western Conference, and fifth in the league with a 41-20-6 record for 88 points.
With his fine play in the net, Quick is showing his new team that if given a chance to do so, he could be a key contributor to a potential Cup run. He is already a two-time Cup winner with the Kings, so adding a third one would be a great bonus.
If Quick can continue to play this way moving forward, both he and the Golden Knights will be a tough out come playoff time.
NHL trade deadline recap/ MWC Tournament bracket picks!
–
The Vegas Fever Podcast
A packed show started with Steven Marsh from Ice Times Hockey West, he came on to chat about the Golden Knights trade deadline approach, the crowded goalie room and what the Knights may have in store for Vegas fans during the playoffs.Tom Mosser wrapped up our show with his opinions on UNLV's basketball's  long season, along with his Mountain West Conference basketball tournament picks.Thank you for checking out our show! Please subscribe after you listen!