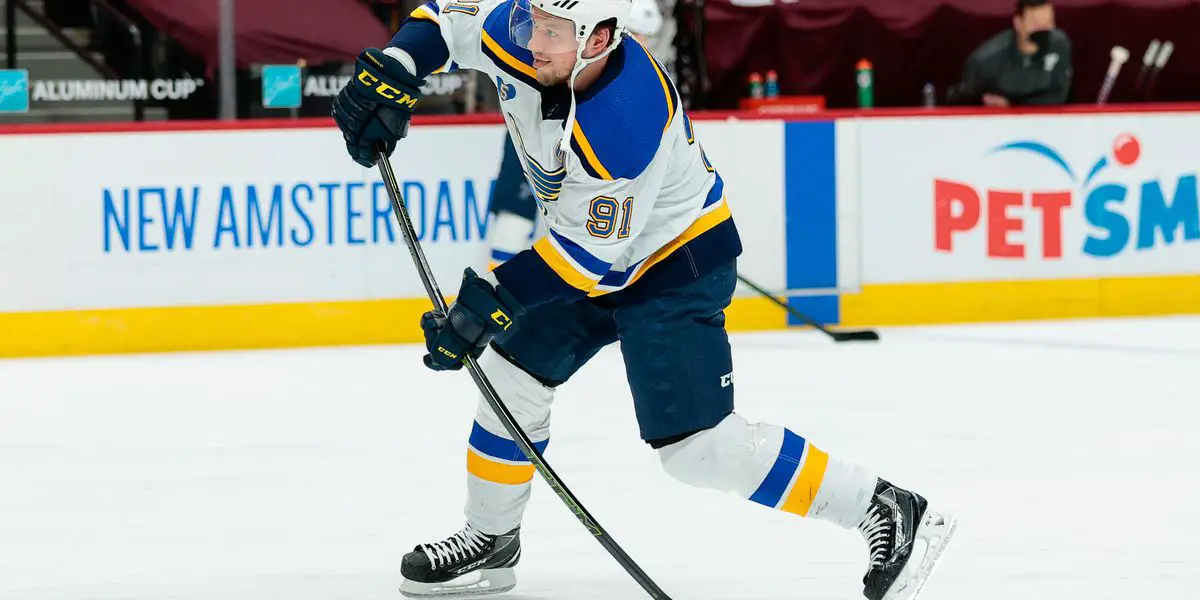 While the New York Rangers are currently (Thursday, February 9) sitting pretty in terms of being in a playoff spot in a tight Eastern Conference, one thing they have struggled with all season long is line combinations. 
Team head coach Gerard Gallant has jumbled the lines around all year, and it has led to some inconsistency in their play, whether it was from certain players or the line as a whole. Each time Gallant shared his lines with reporters and reporters Tweeted them out, the fan base consistently questioned his moves.
Well, one line that may now be consistent is the team's first line, thanks to a trade that the team made with the St. Louis Blues today. In the deal, the Rangers acquired Vladimir Tarasenko and defenseman Niko Mikkola from the Blues in exchange for Sammy Blais, Hunter Skinner, a conditional 2023 first-rounder, and a conditional 2024 fourth-rounder and draft picks.
In Tarasenko, 31, the Rangers have a guy that will slot right in with Mika Zibanejad and Artemi Panarin on the first line. Tarasenko has familiarity with Panarin as they have played together in several tournaments with Team Russia.
Tarasenko should provide a huge jolt to the first line. For starters, he can put the puck in the net.
In 644 career games, Tarasenko has 262 goals. He posted the following impressive goal totals from the 2015-16 season through the 2018-19 season:
– 2015-16: 40 goals
– 2016-17: 39 goals
– 2017-18: 33 goals
– 2018-19: 33 goals
Tarasenko was also good last season in terms of putting the puck in the net. He finished the regular season with 34 goals and added another six goals in the Stanley Cup playoffs.
Secondly, he will be a huge addition to what has been an inconsistent power play this season. Yes, he has only scored two power-play goals this season and has just nine points with the man advantage, but for much of his career, he has been someone who is a big contributor on the power play.
He posted a lot of points on the power play from the 2014-15 season through the 2018-19 season:
– 2014-15: 18 points
– 2015-16: 24 points
– 2016-17: 22 points
– 2017-18: 16 points
– 2018-19: 22 points
Having Tarasenko should also help Panarin. Yes, Panarin already has 53 points on the season, but in Tarasenko. Panarin has a guy that he can get the puck to hopefully score goals.
Not only will the Rangers now have a legitimate first line, but they also now have a very formidable line in the "kid" line that has Filip Chytil, Kaapo Kakko, and Alexis Lafreniere. That line has been on fire the last few games, as they are all beginning to produce on a consistent basis. 
Do not look now, but the Rangers just became a more dangerous team. It will be interesting to see what happens when it matters most in the postseason.
In this weeks episode we discuss the commotion surrounding Lafreniere, Othmann and Cuylle's great pre-season, the last availible roster spot and more.Thanks for listening! Please rate and review our show on your favorite listening platform. Check out our partner's website at www.insidetherink.com for all your latest hockey news.