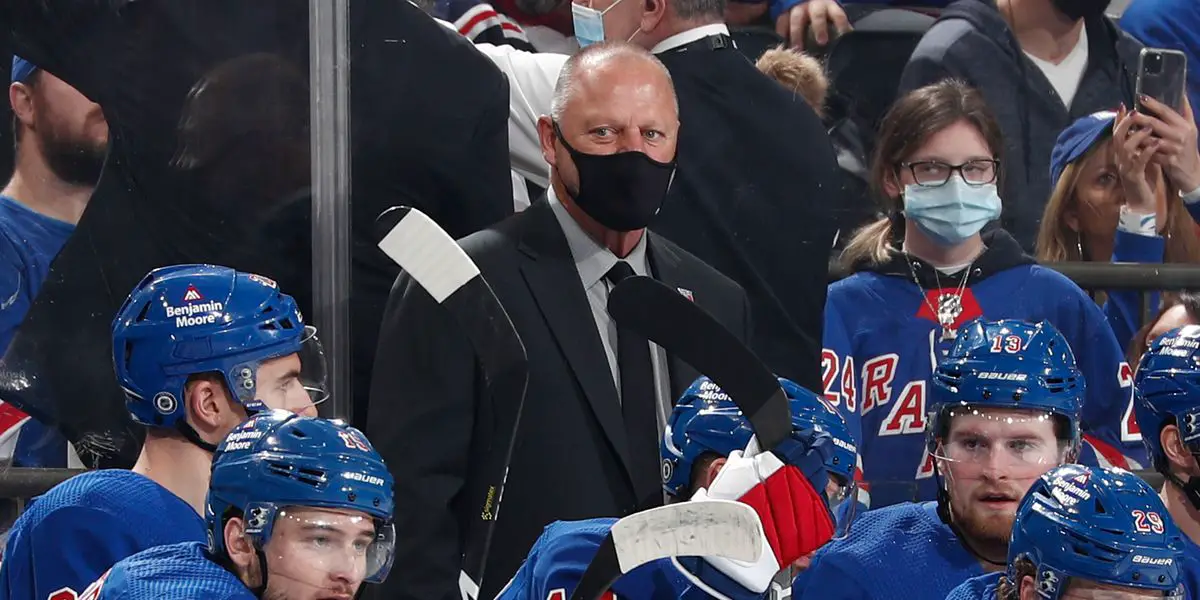 What a strange two years this has been for the New York Rangers.
Last year, the team came within two wins of reaching the Stanley Cup Final for the first time since 2014. This was after a regular season in which they were the seventh-best team in the league, thanks to a 52-24-6 record and 110 points.
This season, the Blueshirts again eclipsed the 100-point mark with a 47-22-13 record and 107 points, which was good for ninth in the league. Despite having another solid regular season, however, the team got knocked out by the New Jersey Devils in the first round of this year's Stanley Cup playoffs in seven games.
In what was somewhat of a surprising move, the Rangers announced early Saturday evening, May 6, that they and Gallant agreed to mutually part ways. It is surprising, given how much success the team had under Gallant in the two regular seasons he was at the helm and also the fact that he and his team had the league's third-best team one loss away from being trounced from the playoffs.
In looking at it the other way, it is easy to see why Gallant is no longer the team's head coach. After going up 2-0 in their series with the Devils, the Rangers would lose their next three games, win Game 6, and then get shutout in Game 7.
It was the team's losses in Games 4, 5, and 7 that were really discerning. The team scored just one goal in those three games combined while also not hustling, not playing with any sense of urgency, not winning battles along the boards, not creating enough offense, being careless with the puck, and looking completely lost out on the ice.
It was not supposed to be this way for the Rangers this season. After acquiring Vladimir Tarasenko and then getting Patrick Kane just before the trade deadline, this team had aspirations of winning the Cup.
With those acquisitions, they had a deep enough offense, a strong defense, and an all-world goaltender in Igor Shesterkin. When you put those three things together, you have a team that should win at least one playoff round.
That did not happen, and because that was the case, Gallant was the fall guy.
In this weeks episode it's good all vibes with the Rangers being first in the NHL. We discuss Mika, Trouba, the NHL and more.Thanks for listening! Please rate and review our show on your favorite listening platform. Check out our partner's website at www.insidetherink.com for all your latest hockey news.