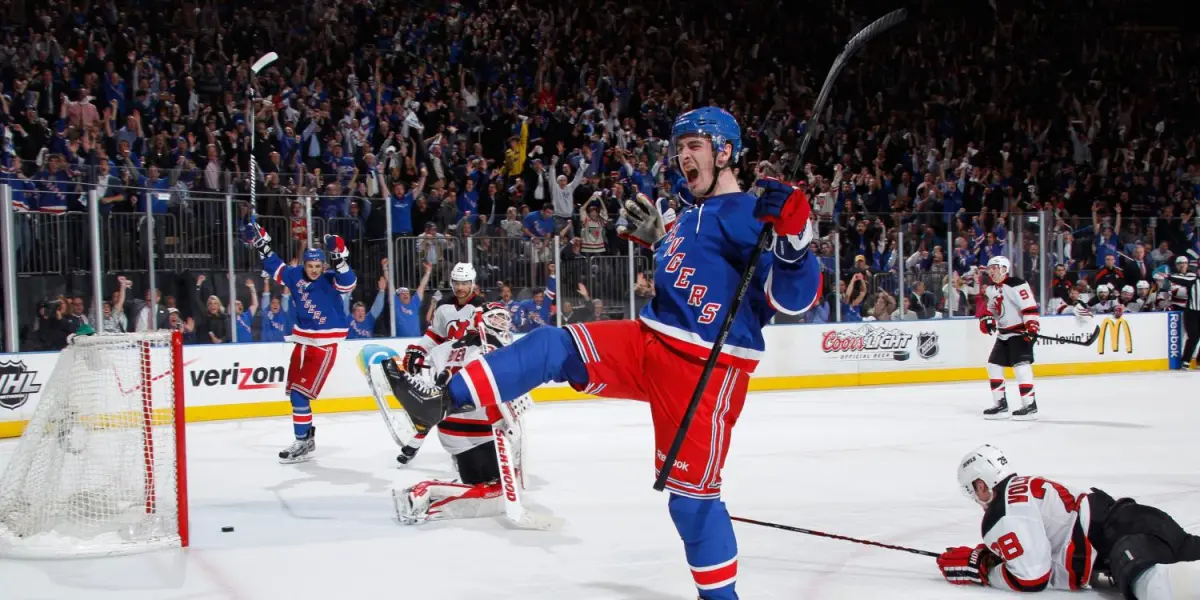 The past 365 days for the Rangers have been a whirlwind. Once the regular season is officially over Friday night against the Washington Capitals, I'll be releasing my season review. Until then, these are my team awards. While many categories have been set in stone, I'll make up some of my own.
MVP:
Igor Shesterkin, next category.
Best Defenseman:
Adam Fox, next category. This is getting easy.
Best Forward:
Okay, this is where things get somewhat subjective. Chris Kreider has 51 goals. Artemi Panarin has had a down season with 96 points thus far. Mika Zibanejad is on the precipice of 82 points while playing all 82 games. A huge part of me wants to recognize the season Zibanejad is having. While also being extremely responsible defensively, he's having his best offensive season. Panarin is the straw that stirs the drink for the Rangers on offense, but it's tough not to give it to Kreider. Only the 4th player in the franchise's history to reach 50 goals in a single season.
Steven McDonald Extra Effort Award:
No Russian-born player has received this prestigious award in its 33 years. That should change this week when Igor Shesterkin skates out of his crease during the pregame ceremony to take a picture with the McDonald family. Shesterkin's incredible season has cemented him as one of the league's best goalies. I suspect he'll be hoisting and posing with more hardware before summer hits.

With that being said, Chris Kreider is the only holdover from the last Rangers Cup run. The forward deserves it with the unbelievable season he's put forth. Kreider has never won the award, and maybe they give it to him as a lifetime achievement award like Scorsese when he won Best Director for "The Departed."

The award has been shared before. In 1989-90, John Vanbiesbrouck and Kelly Kissio split the honors. Perhaps Kreider and Shesty do the same Friday night?
Most Improved Forward:
Like many, I hoped that Alexis Lafreniere or Kaapo Kakko would run away with this award. Unfortunately, injuries have derailed Kakko's season, and while Lafreniere has improved, I would split this award between him and Filip Chytil. Since the faux "Olympic break," Chytil's been a different player. The numbers aren't necessarily there for Chytil, but it's hard not to see his drastic improvement over the past two months. Lafreniere has also had his moments in the second half of the season, including a six-game point streak. Both players trending up leading into the playoffs could be a recipe for success.
Most Improved Defenseman:
The St. Paul, Minnesota native is blossoming into a top-pair defenseman right before our eyes. Another no-brainer here with K'Andre Miller. This season, the 22-year-old has taken two huge strides, pun intended, in the right direction. While eating up big minutes defensively, Miller has also started to assert himself on the rush.

Braden Schneider deserves an honorable mention here. The 20-year-old was called up in January and has forced the Rangers to keep him on the roster. The 19th overall pick in the 2020 draft brings skill and edge to his game that should excel in the playoffs.
Best Offseason Acquisition:
Barclay Goodrow. The versatile forward has played on all four lines, the penalty kill, and been an intricate ingredient in their success.
This week we have on the Legend himself, Bill Pidto. We discuss the broadcast, the Rangers 2nd half and do our own fastest 150 seconds on a podcast.Thanks for listening! Please rate and review our show on your favorite listening platform. Check out our partner's website at www.insidetherink.com for all your latest hockey news.