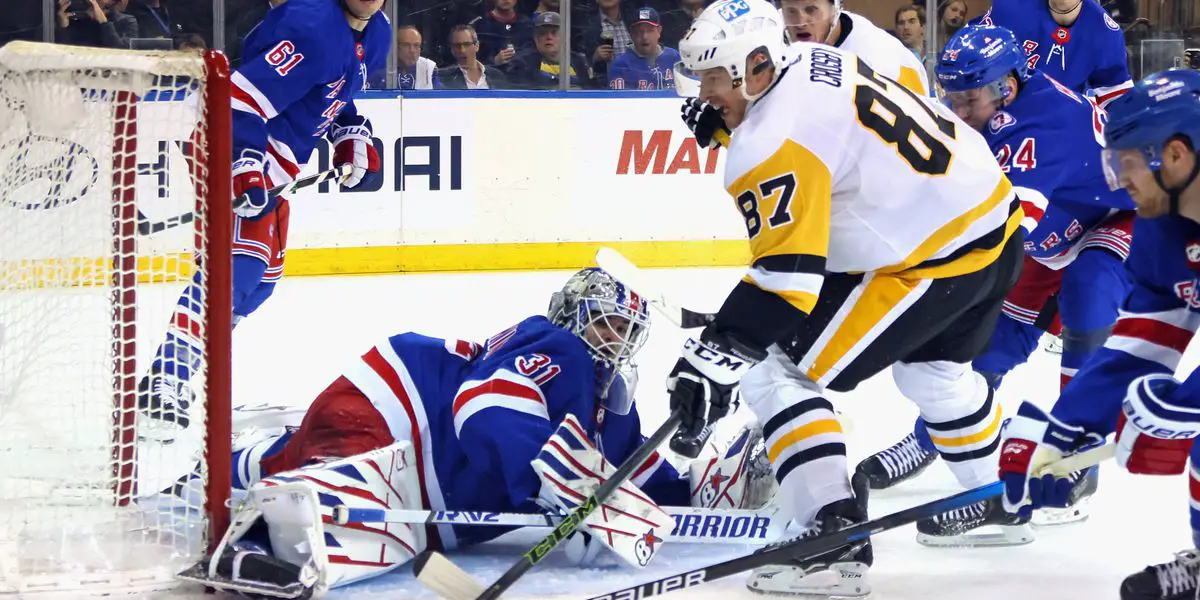 Every single series in the Stanley Cup playoffs has one player that can win or change a series.
In the first-round series between the New York Rangers and New Jersey Devils, Devils goaltender Akira Schmid seemed to be that guy after his performances in Games 3, 4, and 5. Schmid, 22, stopped 80 of 82 shots combined in those games and helped give the Devils a 3-2 series lead heading into Game 6 at Madison Square Garden on Saturday night, April 29th.
Schmid's status as a game-breaker changed after his poor performance in Game 6. The Rangers finally broke through as they scored five goals on 29 shots and chased him out of the net in a 5-2 victory to force a Game 7.
With Game 7 set for Monday night, May 1st, at the Prudential Center, there is a new X-factor. This player has been in this position before and gives his team the advantage over the Devils in what is their biggest game of the year to this point.
I am talking about Rangers goaltender Igor Shesterkin. Shesterkin, 27, played in two Game 7's last year, winning both and posting a 2.41 goals-against average and a .938 save percentage.
Shesterkin was even great in his team's 2-1 loss in Game 6 of the Eastern Conference Finals in Game 6 to the Tampa Bay Lightning. He stopped 29 of 31 shots and made big save after big save to give his team a chance to extend the series.
It may not seem like it, but Shesterkin has been one of the best goaltenders in this year's playoffs. He is fourth in goals-against average (1.79) and third in save percentage (.939).
Shesterkin is also the main reason why there is a Game 7 to begin with, as he was outstanding for his hockey club in Game 6. He stopped 34 of 36 shots in a game that the Rangers easily could have lost if not for his fine play between the pipes.
In looking across the ice, Schmid has not played a Game 7 before. Yes, he has been as calm as a cucumber between the pipes in this series, but Game 7 will be unlike anything he has ever been involved in, as he and his team will be playing for their playoff lives.
This is why Shesterkin is the X-factor for Game 7. He is the player that can help the Rangers knock the Devils out and advance to the second round, where they would take on the Carolina Hurricanes for the second straight season.
If I am a Rangers fan, I like our chances because of what Shesterkin can do.
In this weeks episode we have on Rangers beat writer Colin Stephenson to discuss Training camp/preseason, Laviolette, players coming back and more.Thanks for listening! Please rate and review our show on your favorite listening platform. Check out our partner's website at www.insidetherink.com for all your latest hockey news.