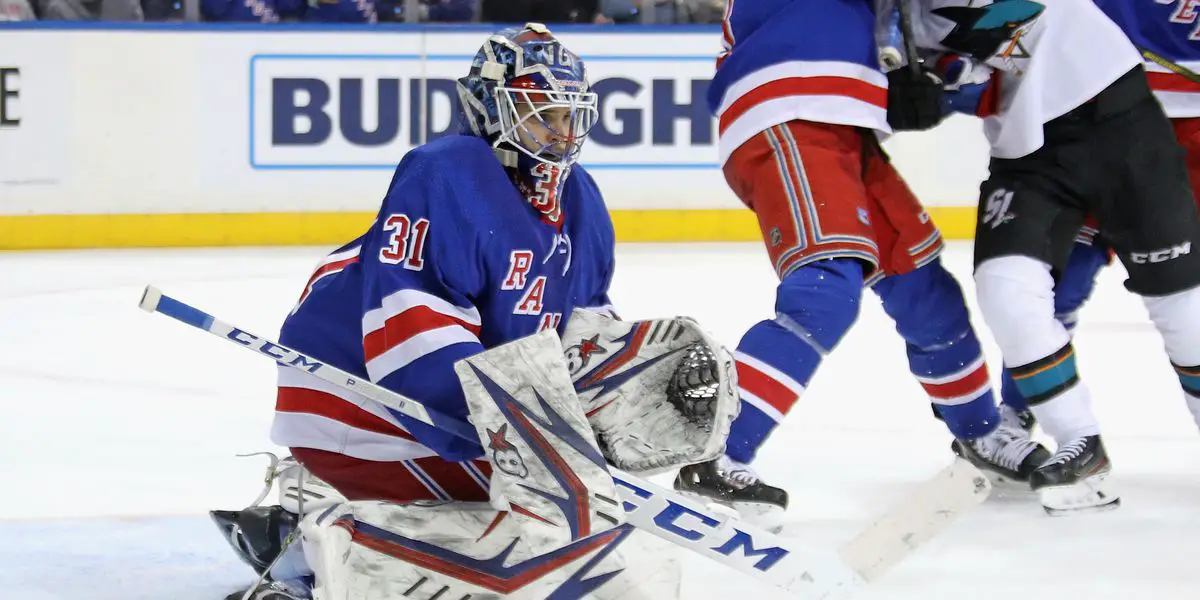 The New York Rangers are in the midst of their best season since 2016-17. After defeating the Pittsburgh Penguins in seven games in round one, they are now onto Carolina and are down 2-1 in the second round.
Rangers fans have a lot of hope for this team and that this may finally be the year. Since 1994, they have endured the pain, suffering, and agony of every defeat. If there is one thing to feel bad about as a Rangers fan, it is that one of, if not the, greatest goaltender in NHL history never got a chance to lift Lord Stanley's Cup. Henrik Lundqvist, who had his #30 lifted to the rafters of Madison Square Garden in January, brought the Rangers to the Stanley Cup Final in 2014 but couldn't win it.
After having Mike Richter, who was crucial in the 1994 Cup run, to Lundqvist succeeding him, to now Igor Shesterkin, if not "Hank", do it for "Igor".
Don't Spoil Another One
The Rangers, with Goaltending Coach Benoit Allaire, have found some unbelievable goaltenders over the years. Aside from the aforementioned above, Alexandar Georgiev, Antii Raanta, Steve Valiquette, Martin Biron, and Cam Talbot are some highlights from that group.
Now, Igor Shesterkin is sitting on the throne, and it doesn't look like he is leaving any time soon. Now, more than ever, is the most crucial stage of his career. His first real playoff experience. He did have a start in that three-game series against Carolina in 2020, during the Covid shutdown season. But this is his first real playoff experience, with real crowd noise and energy around him.
Through 10 playoff games this postseason, he has a 2.95 Goals Against Average and has saved .921 of the shots he has faced. This is against the league's best in a year that he led the NHL in those two categories in the regular season. If you didn't think the pressure was high enough, he has been nominated for the Vezina Trophy for the best goaltender in the NHL and the Hart Trophy for league MVP.
In these ten games, the Rangers have been outshot 402 to 352, and Shesterkin has made a good majority of them. He was rocked in the two starts at Pittsburgh in round one and was pulled after giving up ten goals in those two games. But, he bounced back and put on lights-out performances in games 5, 6, and 7 to steal the series back.
In this series with Carolina, he has been stellar in very defensive-minded games. Still, in game 3, he saved 43 of 44 shots and got the Rangers back into this series.
The Rangers were unable to get it done with Lundqvist at the helm. There were some terrific years, with deep playoff runs and teams that were stacked with talent. The playoffs are a tough gauntlet, and it is regarded as the hardest trophy to win in the four major US Sports. Not being able to win the Stanley Cup with Lundqvist doesn't tarnish his legacy at all, but if the Rangers cannot get it done with Shesterkin, it might as well be a black mark on this franchise's history. With back-to-back-to-back generational type net-minders, and to only win the one cup in 1994 is something that could stain the history books.
Of course, this is only the start of Shesterkin's career. He has a long time to go in this league, and he should remain with the Rangers for the duration of his career. It might not happen, but the Rangers will likely do whatever they can to keep #31 in New York for his career.
There will be more playoff appearances, and who knows, this could indeed be the one. They are only down a game in this best-of-seven series with Carolina, with game 4 at home. Anything can happen. But please, if it couldn't be done for "Hank," get it done for "Igor."
In this week's episode we discuss the new rumors regarding the Rangers coaching situation. Then go on to the fun stuff discussing the impact Tkachuck's play will make on the game, Rangers players and more. Thanks for listening! Please rate and review our show on your favorite listening platform. Check out our partner's website at www.insidetherink.com for all your latest hockey news.