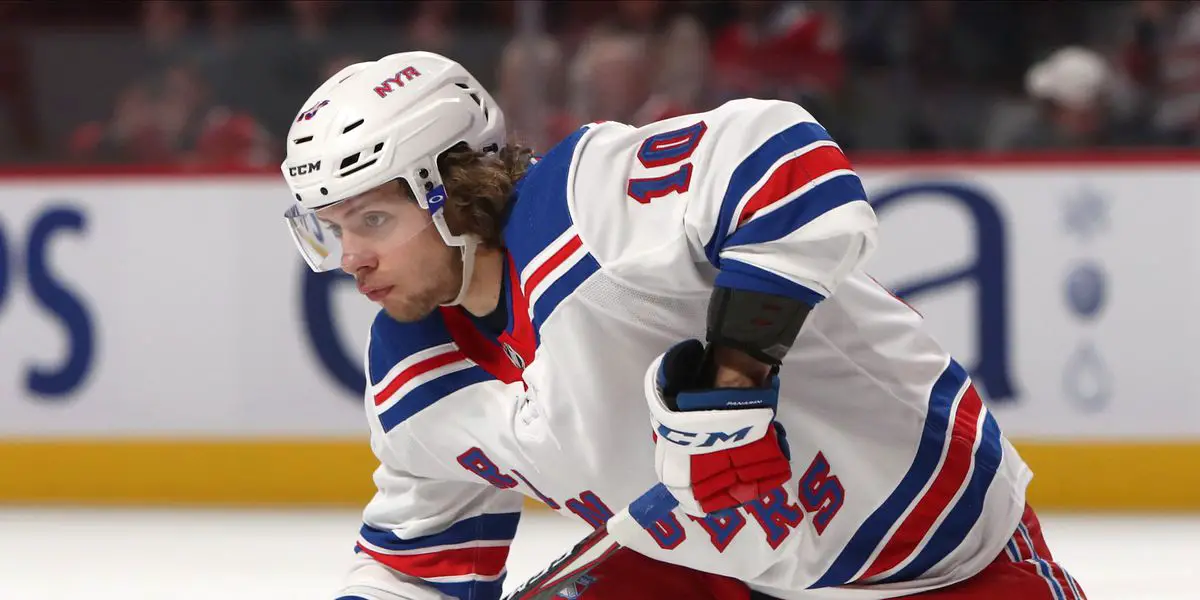 Everything started off great for the Blueshirts Thursday night in Columbus, getting out to an early two-goal lead in the first five minutes. Artemi Panarin made a quick move into the high slot and got off a quick wrister which seemed to fool Blue Jackets goalie Joonas Korpisalo. Not long after that, rookie defenseman Braden Schneider threw a shot/pass to Barclay Goodrow, who redirected the puck past Korpisalo.

As difficult as it was for Korpisalo to track that deflected puck, it's equally challenging to get a grasp on this Rangers team. For a team that sits near the top of the Eastern Conference and Metropolitan division in standings, they have only put together a handful of complete sixty-minute efforts. That can either be alarming, or it can be encouraging.

It's obviously alarming when you get out to a two-goal lead against a lottery team and then proceed to give up four consecutive goals. Backup goaltender Alex Georgiev needs to be better when he gets his chances, and it's just that simple. With that being said, the team in front of him looked to be asleep for the better part of two periods and, at times, gave him zero help. It's finally apparent that Adam Fox is not an android sent here from the future. After two Bizzaro World haphazard outlet passes that both resulted in turnovers, the Blue Jackets took a commanding 4-2 lead heading into the final frame. Fox would eventually leave the game in the 3rd period after a fairly innocuous collision along the boards and didn't return, leaving everyone in the Blueshirts orbit in perpetual turmoil overnight.

Aside from Fox leaving the ice, the third period was almost perfect. Thanks to three poorly timed penalties, the Rangers controlled the puck for close to the entire period and outshot the Blue Jackets 20-3. Mika Zibanajed got his sixteenth of the season and pulled the Rangers to within one with about twelve minutes to go. Still, Korpisalo stood on his head for the remainder of the game, denying one prime scoring chance after another.

Despite the repeated onslaught and continual puck possession, Gerard Gallant pulled Georgiev down one with about 2:30 left on the clock. Not long after, Sean Kuraly launched a puck the length of the ice into the empty net ending the Blueshirts comeback bid. Maybe he pulled Georgiev too soon, maybe it wouldn't have mattered.

Just when you think you know which Rangers team is going to show up, they pull the rug out from underneath your feet, but then try and shove it back under for the final period. For all this team's inconsistency, last night was their first regulation loss against a team currently not situated in a playoff position. Perhaps they were looking ahead to Friday night ceremony like the rest of us?