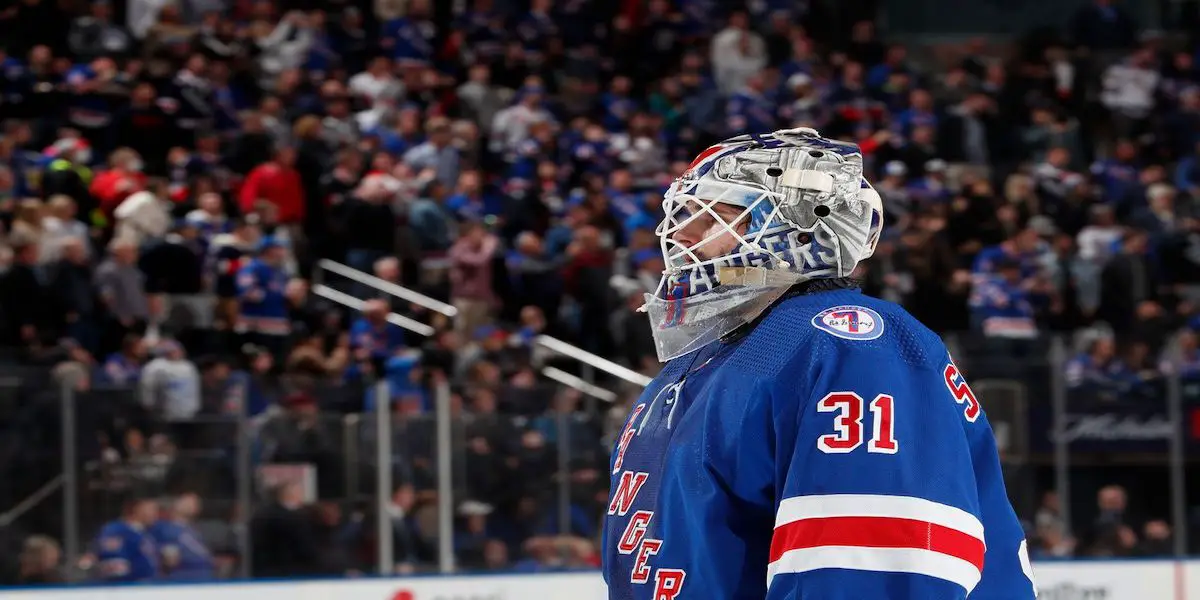 It has been quite an inconsistent season for the New York Rangers this year.
They looked like world beaters to start the season, then they lost a few games, then they won a few games, then they dropped a whole bunch of games and were even booed on home ice at Madison Square Garden. Fast forward to today (Monday, February 6), and they are in a playoff spot and are in a good position to have a strong finish to the regular season.
The Blueshirts are currently third in the Metropolitan Division and tenth in the NHL, with a 27-14-8 record and 62 points. Sitting just two points behind them are the Washington Capitals, so it is imperative that the Rangers play winning hockey moving forward.
In order for the Rangers to have any chance of having success for the rest of the regular season, they are going to need their All-Star goaltender Igor Shesterkin to be at the top of his game. Based on the way he has played so far, it would be fair to say that the team has not seen the best of their all-world goaltender.
Shesterkin, 27, is 21-8-0-7 with a 2.45 goals-against average, a .918 save percentage, and one shutout. Yes, those numbers certainly are not terrible, but they are not what we are used to seeing from him.
Last season, Shesterkin was the main reason why the Rangers had such a good year. He won the Vezina Trophy as the league's top goaltender when he had a record of 36-13-0-4 with a 2.07 goals-against average, a .935 percentage, and six shutouts.
While it is hard for any goaltender to duplicate those kinds of numbers, the Rangers need Shesterkin to improve on a few things in order for them to not only secure a playoff spot in what is a very competitive Metropolitan Division but to also make a long run like they did last season.
For starters, it would be nice to see Shesterkin get his goals against down. Yes, 2.45 is certainly a good one to have, but there have been several occasions this season where he has allowed at least three goals, which is something that he should not make a habit of doing.
Secondly, he needs to improve on breakaways. He has allowed a lot of breakaway goals this season, and that is due to the fact that he is getting caught too deep in his net.
Shesterkin needs to go back to doing a better job of cutting down the angle, letting the player make the first move, and not finishing the play deep in his crease. He had a high success rate when he did that last season.
Lastly, the Rangers need Igor to be Igor. They need him to be consistent, win games, come up with the big saves, and be everything and more for them like he was last season.
Igor has it in him to do this. Now he just needs to go out and get it done for his hockey club.
https://feeds.transistor.fm/new-york-paingers