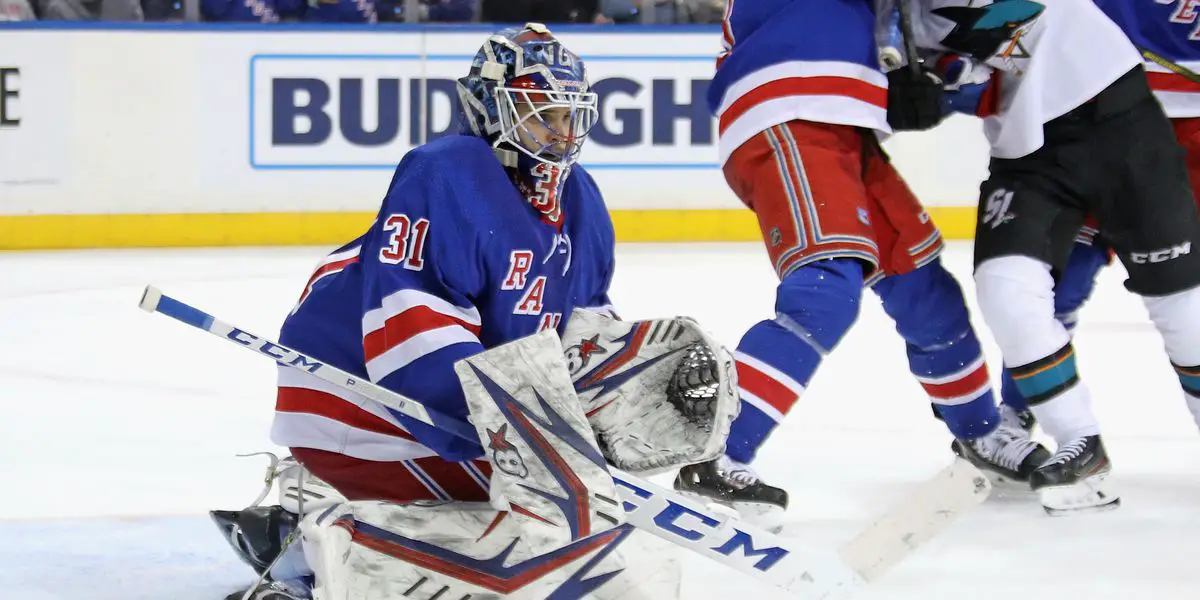 This is it.
The entire 82-game season, as well as these playoff games, has all come down to this. The New York Rangers are back at home against the Pittsburgh Penguins tonight for Game 5. It is a 3-1 series lead for the Penguins.
No Quit In New York
This has been the mentality and sentiment of the Rangers this season. No matter what the circumstance is, this team does not quit. It sure seemed like they quit in their puzzling game 4 loss, but some Rangers have spoken about keeping that behind them and moving on.
"I don't think you're going to find a guy who's happy with that performance," defenseman Jacob Trouba said after game 4. "There's really not a whole lot to say passed that. I think we know we've got to be better, to a man. We're going to show up to Game 5, put that behind us and be ready to play."
That has to be the mentality. Head Coach Gerard Gallant has stated that he will go with Igor Shesterkin, who has allowed ten goals in his last two starts in Pittsburgh. An interesting but correct choice, as Shesterkin was just nominated as a Vezina Trophy finalist. Sure, he has been rocked in the last two match-ups in his series, but he also stopped Pittsburgh 79 times in game 1. That was also in front of the home crowd.
The top-6 forwards will have to be ready to play their best game of these playoffs. Mika Zibanejad, Chris Kreider and Frank Vatrano, and then Artemi Panarin, Ryan Strome, and Andrew Copp. Those six will have the spotlight on them all night, and their performance will be judged with the utmost scrutiny. The "kid" line behind them, featuring Alexis Lafreniere, Kaapo Kakko, and Filip Chytil, have shown their worth in his series. But even they will have a target don't heir back if this game results in the season's expiration.
Back At Home
The home crowd will be behind the Rangers tonight. There won't be the antagonizing and utterly annoying chants of "I-GOR" coming from the Madison Square Garden crowd. The energy will be flowing, especially if this is indeed the last time the Blueshirts salute the crowd this season.
This series has had a lot of turmoil and 50/50 calls that could have really gone either way. I would not expect anything different tonight. If I were a betting man, I would anticipate tonight to be the most controversial of the round.
The Rangers' number one key to tonight's game 5 matchup is going to be to use the crowd to their advantage. Putting the debacle of games 3 and 4 behind them, they can gain momentum with a win tonight. The series isn't over, and these two teams have a history with the series being at a 3-1 deficit. If you can remember the 2014 playoffs, the Rangers were down to the Penguins 3-1 before taking the series back to win in game 7. Crazier things have happened.
Notes For Game 5
Defenseman Ryan Lindgren is a game-time decision but is likely not going to be playing in game 5. So it will likely be the same line-up as game 4.
The broadcast begins on MSG Network at 6:30 P.M. EST, with a puck drop slated for 7:00 P.M. EST. This contest will also be nationally televised on ESPN. The series, the season, everything has all come down to the next three periods of hockey. It's win or go home for the Rangers.