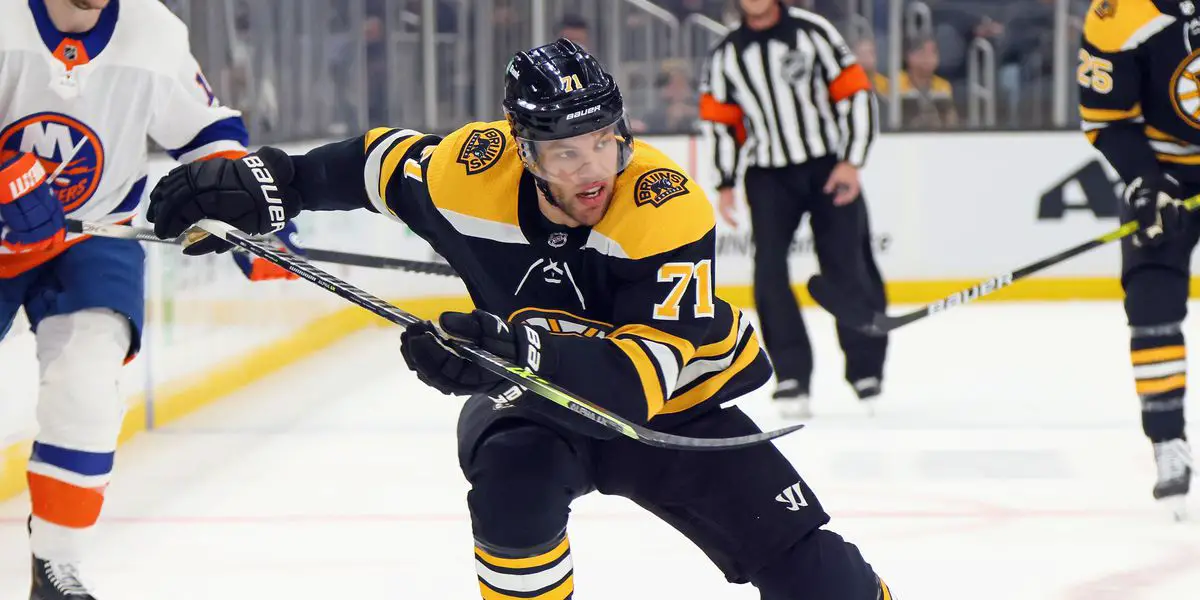 The Boston Bruins have been trying to win one more Stanley Cup for a core led by Captain Patrice Bergeron. The Bruins missed an opportunity for a Cup in 2019 by losing Game 7 in Boston to the St. Louis Blues. Core members Zdeno Chara, David Krejci, and Tuukka Rask are longer on the roster. Still, general manager Don Sweeney has been trying to get this Bruins team one last run before serious roster changes have to be made.
The Bruins fan base is historically hard on its team, and emotions can cause Bruins diehards to react irrationally at times. This year's team is fourth in the Atlantic Division, and it is clear that additions need to be made to challenge the upper echelon of the Eastern Conference. A large contingent of fans is unsure whether Sweeney can make the necessary deals to close the gap. But recent history shows that Sweeney may be more than capable of making the 2021-22 Bruins a contender by the trade deadline.
Cynical Bruins fans can not deny that the last three seasons have seen the Bruins make great deals to add talent to the lineup. In 2019, Boston traded a 2019 second-round pick (Nikita Othotyuk) and a 2020 fourth-round pick (Ethan Edwards) to New Jersey for left-wing Marcus Johansson. MoJo was instrumental and helping the Bruins to the Cup Finals with 11 points in 22 postseason games.
Also, in 2019, the Bruins acquired Weymouth, Massachusetts native Charlie Coyle from Minnesota for Ryan Donato and a fifth-round pick. Coyle and Johansson developed great chemistry in the playoffs, and Coyle went on to sign a six-year extension with Boston.
In 2020, Sweeney acquired Nick Ritchie and Ondrej Kase in separate deals. Ritchie was obtained to add some physicality and heaviness to the lineup. Kase was brought in with offensive potential, and the Bruins were able to get out from under David Backes' contract. Ritchie and Kase both ended up in Toronto. Ritchie provided some offensive punch in spurts, and Kase's injuries hampered his stay in Boston.
And then last season, Sweeney made maybe his best trade by acquiring left winger Taylor Hall and center Curtis Lazar from Buffalo for Anders Bjork and a second-round pick (Aleksandr Kisakov). Hall had three goals in eleven playoff games last season but has had 50 points in 66 regular-season games with the Bruins overall. Recently, he has shown great chemistry with David Pastrnak, giving Boston a dangerous second line. Hall also signed an extension with the team last offseason.
As the NHL trade deadline approaches this season, many Bruins fans want Don Sweeney to make another significant trade to help the team contend for a Cup. It may take a couple of moves, but Sweeney has shown in recent years that he's willing to add to the team and that he's capable of making the right deal.
The Bruins Preseason has begun! Matthew Poitras, Johnny Beecher, and Mason Lohrei have stood out. Matt Grzelcyk expendable? Can the Bruins be more physical? And much more!DraftKings Sportsbook – Boston's hometown Sportsbook is LIVE right here in Massachusetts! Bet local on all your favorite sports from the comfort of your own home with DraftKings. To celebrate, ALL new customers will receive up to TWO HUNDRED DOLLARS in BONUS bets when you sign up for DraftKings Sportsbook using code ITR! You can now bet local on money lines, spreads, props, and more with one of America's top-rated Sportsbooks – DraftKings Sportsbook!  Download the DraftKings Sportsbook app and sign up with code ITR to get up to TWO HUNDRED DOLLARS in BONUS bets to use now that mobile sports betting is live in Massachusetts. That's code ITR only at DraftKings Sportsbook. If you or a loved one is experiencing problems with gambling, call 800 327-5050 or visit helplineMA.org to speak with a trained specialist, free and confidentially, twenty four seven. 21+. Physically present in MA. Eligibility restrictions apply. Subject to regulatory licensing requirements. Eligibility and deposit restrictions apply. Opt in required. Bonus issued as free bets. Terms at draftkings.com/MA.