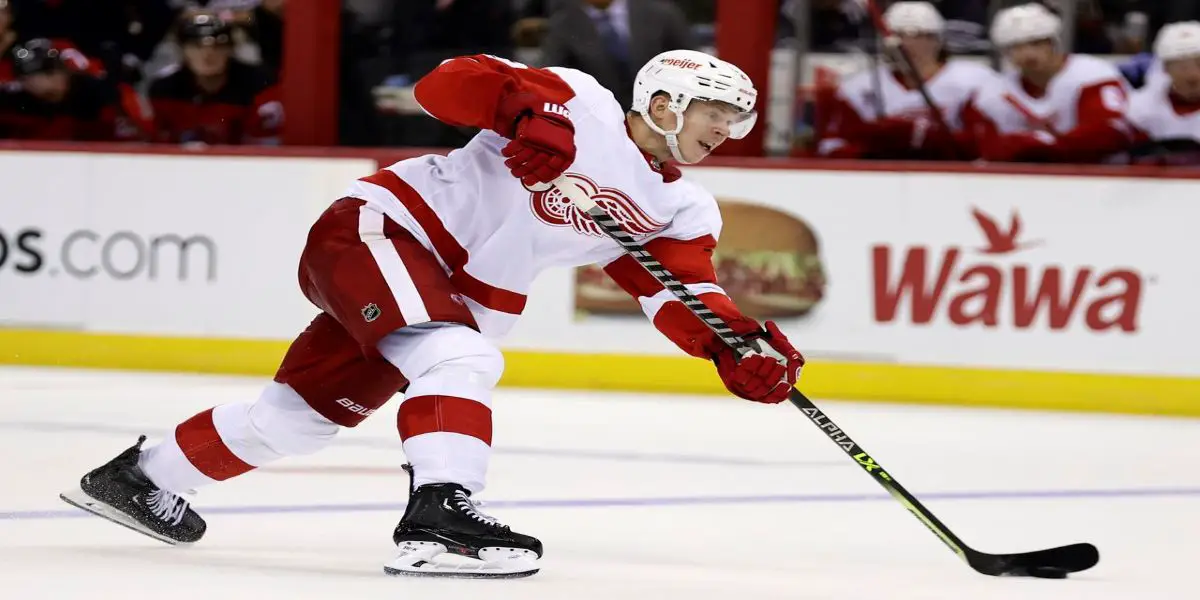 The Detroit Red Wings have gone with the same three defense pairings since opening night against Montreal. Initially, the Red Wings looked solid in their own end and sometimes even contributed offensively. Nearing the end of October, the Red Wings look like a team that plays better in their own end compared to last year and is not giving up as many offensive opportunities to opposing teams.
Here is a glance at the six defensemen that make up the core of the Red Wings blueline.
Ben Chiarot and Moritz Seider
Ben Chiarot signed a four-year free-agent contract in July at the beginning of the free-agency period. At the time, many observers felt that the Red Wings overpaid for the veteran blueliner. Chiarot has an annual cap hit of $4.75M, and the deal also carries a no-trade clause for the duration of the contract. Chiarot is currently an assistant captain with the Red Wings. It is the first time Chiarot has been awarded this distinction in ten NHL seasons. So far this season, Chiarot has been averaging just over 20 minutes of playing time per game. He regularly plays in all situations with his partner Mortiz Seider. Chiarot is more of a defensive specialist, as his best offensive season occurred in 2019-2020, when he scored nine goals and 21 points in 69 regular season games.
Moritz Seider is the defending Calder Memorial Trophy winner from last season. Seider is in the second year of his entry-level deal with Detroit. Seider's contract has a cap hit of $863,333 for each of the next two seasons. This season, Seider is leading all Red Wings players in ice time. He regularly plays upwards of 22 minutes per game. Seider is off to a slow start offensively but continues to play excellent defensively with his playing partner Ben Chiarot. Last season, Seider scored seven goals and 50 points in 82 regular season games.
Olli Maatta and Filip Hronek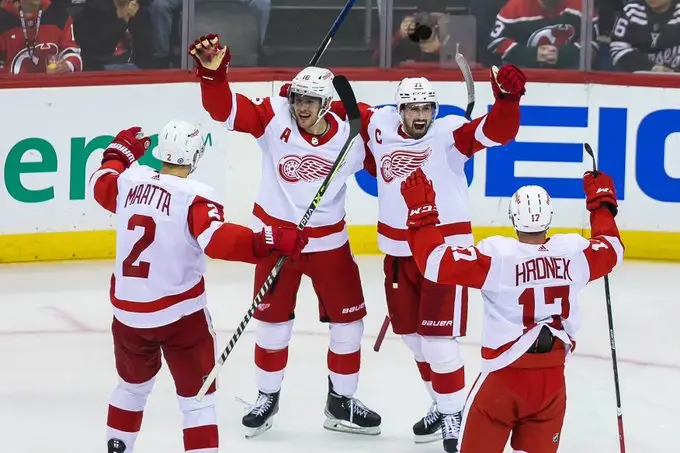 Olli Maatta was signed to a one-year free-agent deal in July. Maatta has a cap hit of $2.25M for this season, and if he is not re-signed can once again become a UFA next summer. Maatta is also known more for his defense but, up to now, has been Detroit's top-scoring defenseman. On two occasions during his career, Maatta scored 29 points in a season, both while playing for Pittsburgh. Maatta is averaging over 19 minutes of ice time per game. This is fourth among Red Wings defensemen. Maatta and his defense partner Filip Hronek are usually part of the second penalty-killing unit for the Red Wings.
Filip Hronek is playing in the second year of his three-year extension with the Red Wings. Hronek has an annual cap hit of $4.4M. At the end of his current contract, Hronek has the right to become an RFA. Hronek is currently just behind Seider in ice time. Hronek averages almost 22 minutes of playing time each game. Hronek is the only defenseman on the top power-play unit. So far this season, Hronek is playing much better defensively than he has played at any point in his brief career.
Robert Hagg and Gustav Lindstrom
Robert Hagg was a late signee by the Red Wings. When two roster defensemen were deemed ineligible to start the season, Hagg was immediately signed to a one-year contract. Hagg was injured in the annual Red/White game during training camp and missed all of the preseason. Despite missing time because of injury, Hagg has played every regular season game on defense with his playing partner Gustav Lindstrom. Hagg is more of a defensive specialist and has helped stabilize the third defense pairing with Lindstrom. Hagg's best offensive season took place in 2018-2019, when he scored 20 points as a member of the Philadelphia Flyers.
Gustav Lindstrom is in the final season of his contract extension with Detroit. Lindstrom has a cap hit of $850,000 and will be an RFA at the end of the season. Lindstrom has always been a defense-first player. Last was Lindstrom's best offensive season when he scored 13 points in 63 games. This season, Lindstrom is averaging just over 14 minutes of ice time and is usually found on the ice only when the teams are playing five-on-five.
With five picks in the top-50 of the 2023 NHL Draft, the Red Wings are in prime position to make a trade for a top-six forward. We breakdown fits of players that are potentially on the trade market and what a potential package could look like. We also start with how Red Wings at the World Championships are performing, focusing on Dominik Kubalik, Carter Mazur, and Lucas Raymond.