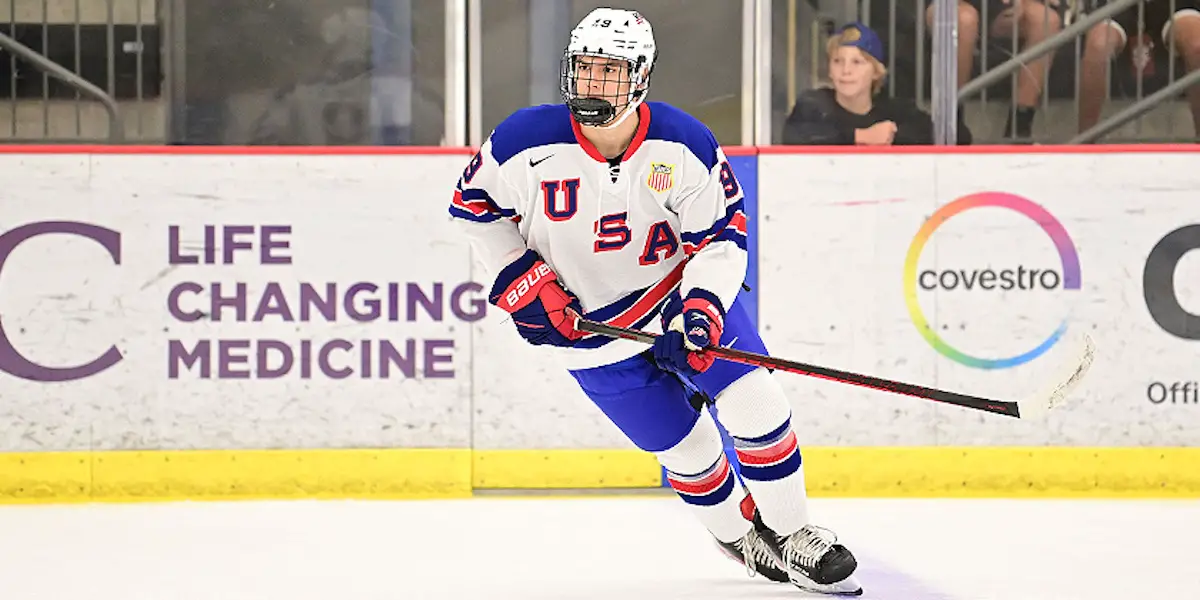 For the first time since 2019, the KeyBank Center in Buffalo held the NHL Scouting Combine from May 30th to June 4th, after being postponed the previous two drafts. The event brings 85 draft-eligible players across North America and Europe to participate in fitness testing while meeting with NHL team representatives before the NHL Entry Draft in July.
The Red Wings are selecting eighth overall in the upcoming draft leaving a large pool of players available. It was reported by Mark Scheig of The Hockey News that top prospect Cutter Gauthier interviewed with the Red Wings and 15 other NHL teams.
Last season, Gauthier played in the Red Wings' backyard as he suited up for the U.S. National Team Development Program in Plymouth. In 54 appearances, Gauthier scored 34 goals and added 31 assists, which ranked fifth on the team for points.
Gauthier also represented the United States and served as an assistant captain in Germany during the 2022 World Junior U18 Championships, finishing third on the team in points with three goals and six assists. The U.S. would fall short of their goal as they lost to Sweden 6-4 in the gold medal game, despite outshooting them 51-15.
The 18-year-old has risen up draft boards over the past few months due to his size (6'2.5, 200 pounds), goal-scoring ability, and the ability to play center. NHL Central Scouting released their final 2022 draft rankings in May, and Gauthier ranked 3rd amongst all North American skaters, only finishing behind Shane Wright and Logan Cooley.
Gauthier is committed to Boston College for next season and has been told by the program that he will likely play center, which is promising news to NHL teams drafting in the top ten. While teams interviewed dozens of players throughout the combine, what teams interviewed a particular player may indicate where that player is selected. Scheig also reported that Columbus and Buffalo also interviewed Gauthier. Both teams own two selections in the first half of the draft.
While born in Sweden, Gauthier has ties to the Detroit area, playing youth hockey for both HoneyBaked AAA and Compuware AAA programs. He even admitted being a little star-struck while talking with Red Wings General Manager Steve Yzerman. Gauthier would be a player that would help the Red Wings in many ways if he is still available at pick #8.
In this episode, we recap the World Championships, highlighting Kubalik, Seider, Mazur. Next, we take a long look at the 2023 first round and which players will be available at 9th and 17th.