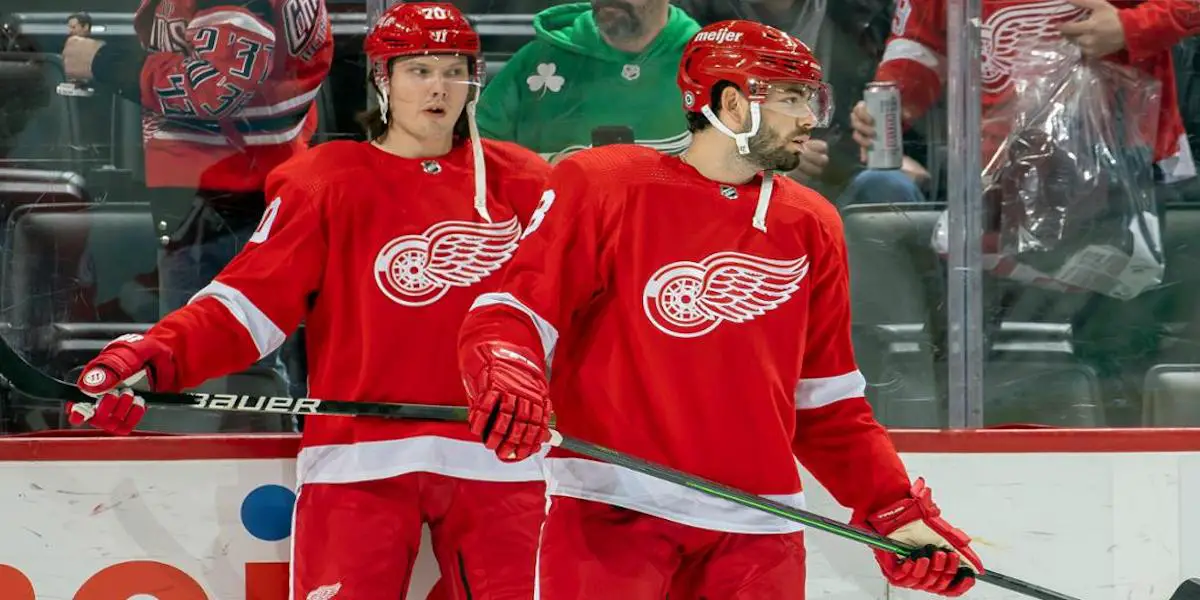 At this point in the NHL offseason, most teams have the majority of their roster work complete, but Detroit still has two restricted free agents in Jake Walman and Filip Zadina, who remain unsigned two weeks into August. After the Boston Bruins signed forward Pavel Zacha yesterday, Walman is the only remaining player with a scheduled arbitration case which is set to take place on Thursday, August 11th.
In a tweet from NHL insider and Sportsnet's Elliotte Friedman, the Red Wings and Walman remain far apart in terms of a contract with the details of the filings from both sides being reported.
While filing for salary arbitration is common in today's NHL, as this year alone, 24 players were elected for the process, it is not common for a player to reach the scheduled date. Since 2020, only two players have had their contracts determined by the third-party arbiter (Tyler Bertuzzi in 2020 and Yakov Trenin in 2022).
It is understandable from where each side of this case is coming from. On the one hand, the Red Wings have only seen 19 games of Walman in Detroit after he played a limited role in St. Louis. From Walman's perspective, he came to Detroit and was immediately one of the Red Wings' best puck movers on the left side.
With Walman's career up until this point, it is hard to attach a dollar value to him. At age 26, he has only played 78 career games, scoring four goals and eight assists. This past season was the first time Walman had been on a one-way contract, and he spent a large portion in the press box with St. Louis before being traded to Detroit. After being traded, Walman's average ice time shot from less than 12 minutes a game to over 17 minutes. Walman showed flashes of being a quality transitional defenseman but also was exposed at points for being too aggressive.
With the team revamping the left side of their defense, signing Ben Chiarot, Olli Maatta, and Robert Hagg, topped with the possibility of Simon Edvinsson making the roster, Walman's path to being an NHL regular in Detroit got much more difficult. In all likelihood, Walman's case will be settled on a one-year, one-way deal that comes in at under $1 million.
In this episode, we discuss the Red Wings finish to their four game roadtrip, winning in San Jose and Columbus and losing in the shootout to Anaheim. We dive deep into the games, breaking down Filip Hronek's hot start and what has been different this season. Seider and Copp finding their way, Bertuzzi and Walman return. And a look at the playoff picture in the Eastern Conference. Please rate and review our show on your favorite listening platform. Check out our partner's website at www.insidetherink.com for all your latest hockey news.