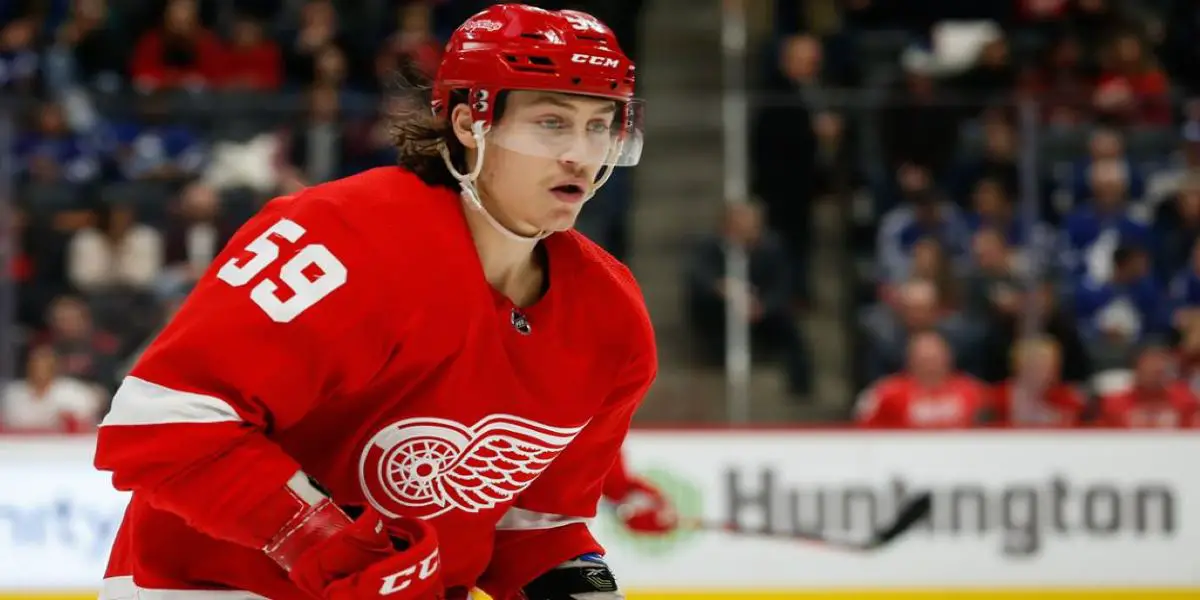 As the Red Wings enter week #2 of a long NHL season, they are already dipping into their immense depth at forward. The first casualty was Tyler Bertuzzi, who sustained an upper-body injury blocking a shot Saturday in New Jersey. The depth was tested again on Monday when Jakub Vrana was excused from the game for personal reasons. Vrana has not practiced this week and is now placed in the NHL/NHLPA Player Assistance Program. He will be unavailable to play for an indefinite period while receiving care from the program.
Who is stepping in?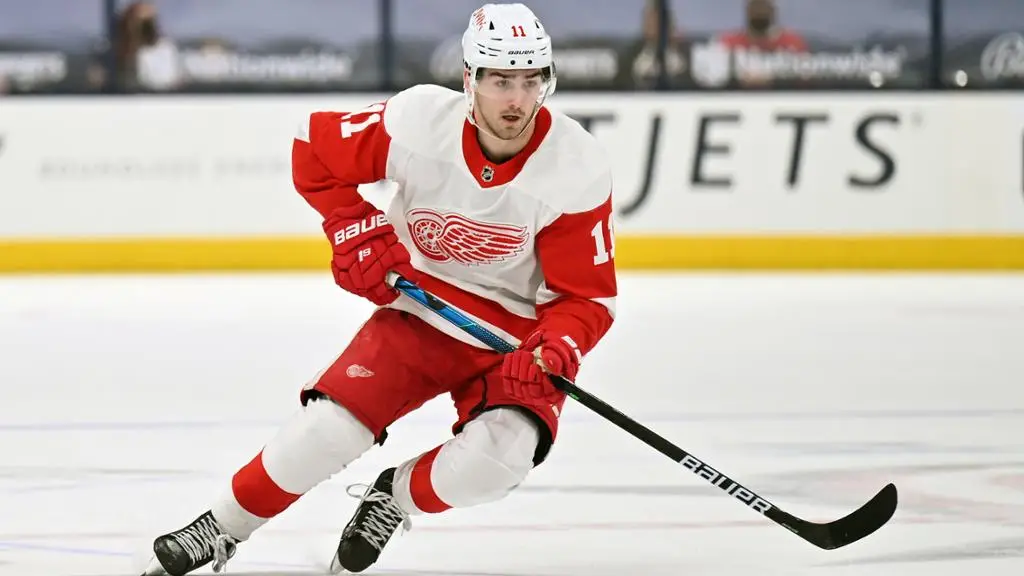 In Monday's game at home against Los Angeles, Filip Zadina and Pius Suter did admirable jobs filling in for Bertuzzi and Vrana. After the injury, Dominik Kubalik moved to the top line and played with Dylan Larkin and Lucas Raymond in Bertuzzi's place. He chipped in with one goal in New Jersey and added two assists on Monday against the Kings.
Pius Suter missed the opener against Montreal. On Saturday, he was inserted into the lineup in place of Joe Veleno. Both players will be in the lineup for the foreseeable future until all forwards are available. On Monday, Suter played on the fourth line with Veleno and Adam Erne.
Zadina played his first game of the season on Monday. He played left wing on a line with Andrew Copp and David Perron. In over 14 minutes of playing time, Zadina managed one hit, one blocked shot, and one giveaway. More will be expected from Zadina if he is to remain in the lineup when Vrana returns.
What forwards are in Grand Rapids?
If the Red Wings forward depth is pushed any further, there are a few players who could make the jump to the Detroit roster. Austin Czarnik currently leads the Griffins with five points in two games, and with 142 career regular season NHL games to his credit could be an option if needed. He was named AHL Player of the Week for his efforts last week.
Jonatan Berggren is the top forward prospect in Grand Rapids but, after taking a nasty hit on Friday, was unavailable for Saturday's second game of the season. Veteran forward Taro Hirose is also a possibility. The 26-year-old is in his fourth AHL season and has played 57 NHL games with Detroit. Matt Luff is also considered a depth player at the NHL level. Luff played 23 games for Nashville last year and could fill in on the wing in Detroit if necessary. Givani Smith is another option for recall to Detroit. Smith spent the entire season in the NHL one year ago and likely needs to regain his confidence before a recall to the Red Wings.
Final Thoughts
The free-agent signings of Perron, Kubalik, and Copp have provided the Red Wings with the depth required to compete every night. Throughout the season, injuries will take place and threaten the depth that was added. With several prospects close to being ready to take the step to the NHL, the Red Wings are in a better place than they were one year ago when it comes to forward depth within the organization.
With five picks in the top-50 of the 2023 NHL Draft, the Red Wings are in prime position to make a trade for a top-six forward. We breakdown fits of players that are potentially on the trade market and what a potential package could look like. We also start with how Red Wings at the World Championships are performing, focusing on Dominik Kubalik, Carter Mazur, and Lucas Raymond.