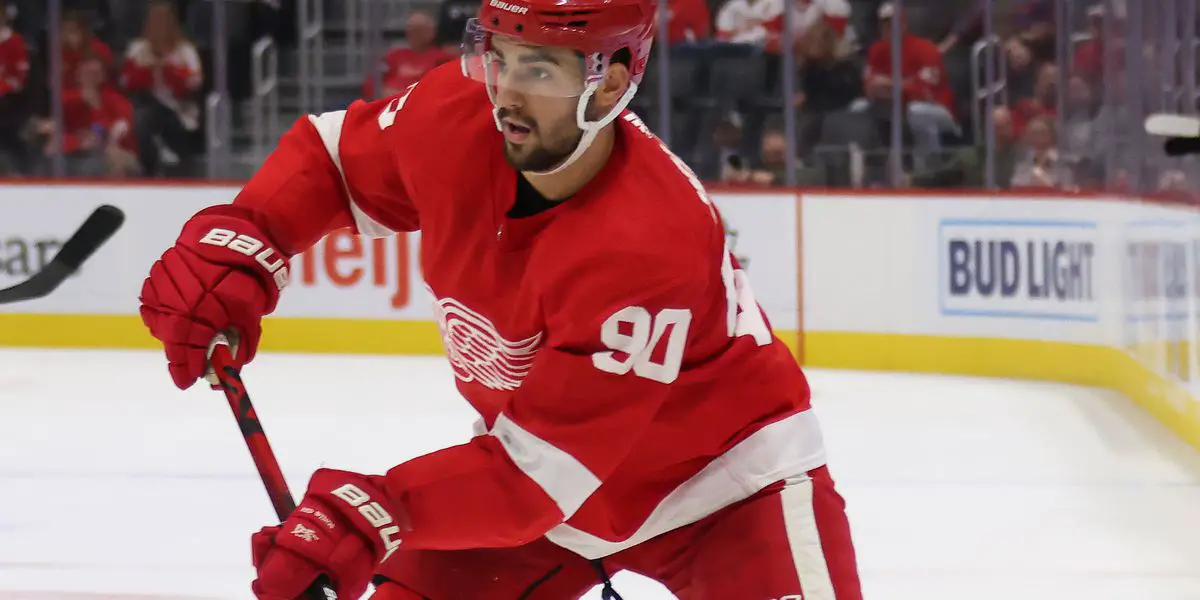 The Detroit Red Wings started training camp on Thursday with a fresh new outlook and, unlike many recent years, several questions that need to be answered. With several new faces in the locker room and behind the bench, the Red Wings will need some time to sort through a crowded roster.
Here is a look at five exciting possibilities as we get closer to opening night.
Simon Edvinsson makes the opening night roster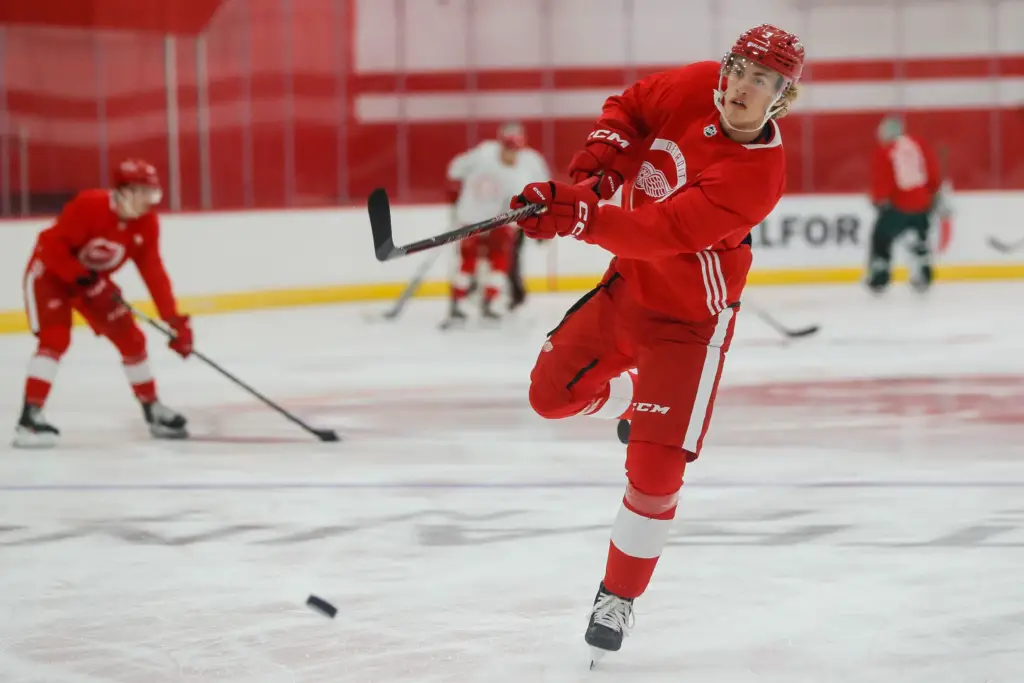 Similar to last season when Lucas Raymond was ticketed for Grand Rapids (AHL), Simon Edvinsson finds himself looking at a possible demotion to the Griffins. One year ago, Raymond made the roster out of training camp, taking the place of an injured Jakub Vrana. Raymond went on to have a tremendous season playing on Detroit's top line. Can there be a repeat this year with Edvinsson?
The Red Wings stocked their defense with several free agents that are likely being asked to hold the fort until the youngers are ready. Two defensemen who should have made the opening night roster (Jake Walman and Mark Pysyk) are injured and will not return for some time. General Manager Steve Yzerman indicated during his pre-training camp press conference that Walman would be out until mid-November and Pysyk would be out until mid-January.
This should open the door for Edvinsson, but only if management feels he is ready to play a role with the Red Wings. Edvinsson looked steady during Development Camp and the Prospects Tournament, and I see no reason why he can't play in the NHL right from the opening bell.
Givani Smith will make the team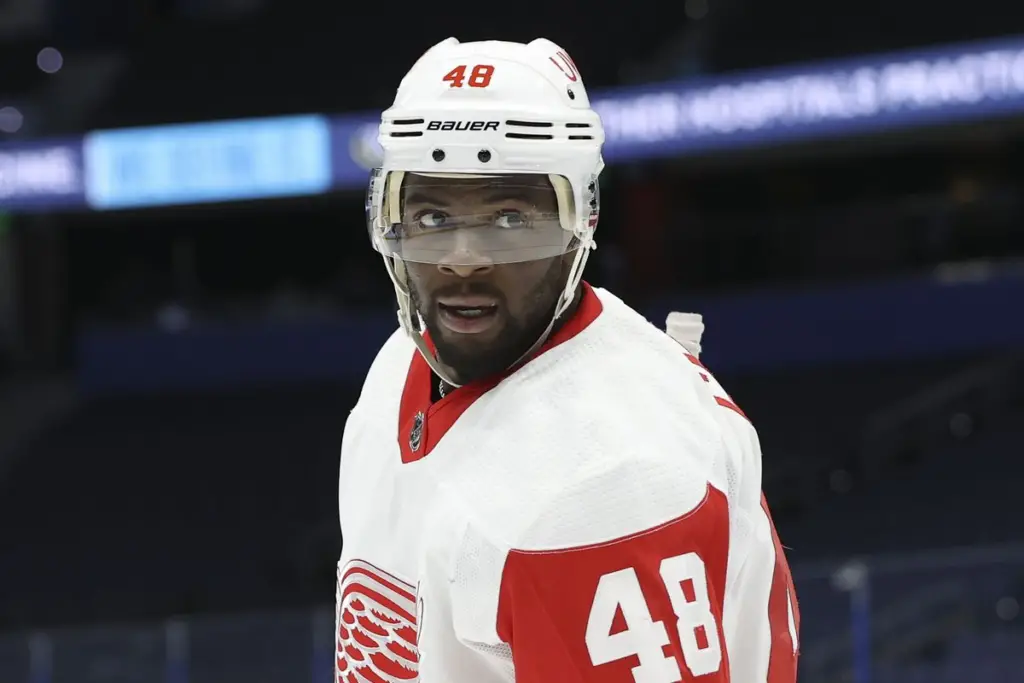 Givani Smith will make the team out of training camp, but he must start to show that he is more than a fighter. With Robbie Fabbri out until mid-January, there is a spot in the lineup on the 4th line for Smith. He needs to capitalize on his chances when they are offered up. If Smith doesn't make the Red Wings, he must go through the waiver process. At this time, the Red Wings will hold onto Smith and hope he can be effective when he is given an opportunity to play.
Jonatan Berggren is headed back to Grand Rapids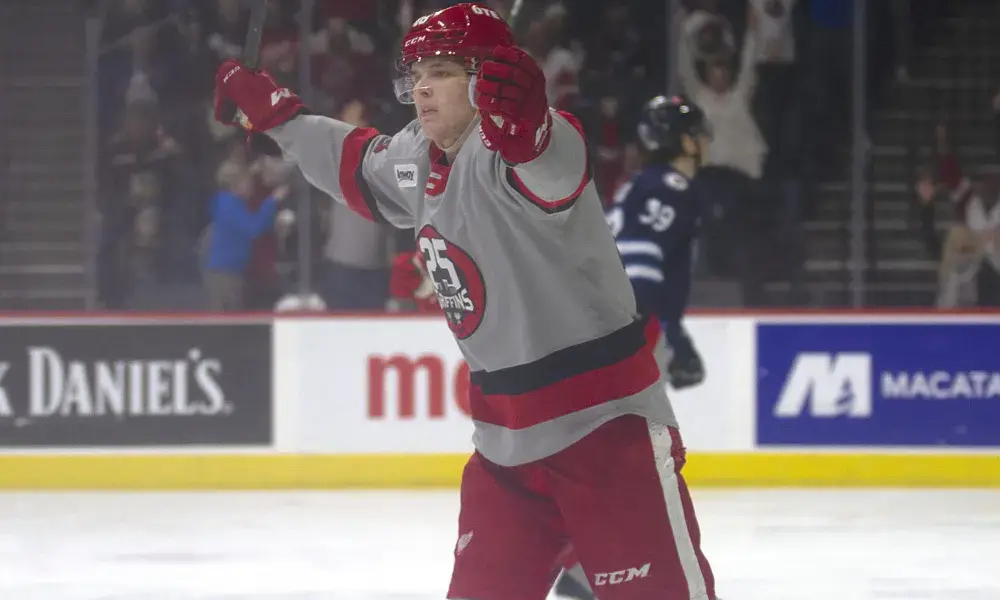 Even though Jonatan Berggren doesn't have anything left to prove at the AHL level, he will likely be sent back to the Griffins to start the season. Currently, Berggren is waiver-exempt, and if he is sent back to Grand Rapids, there is no risk of losing him to another team.
The Red Wings signed three UFA forwards to deals this summer, so the forward roster is currently full. When Berggren is eventually recalled to Detroit, he will be inserted into the Red Wing's middle-six forwards. Until there is an opening in the middle-six, Berggren will continue to develop on the top line in Grand Rapids.
Joe Veleno may be headed back to Grand Rapids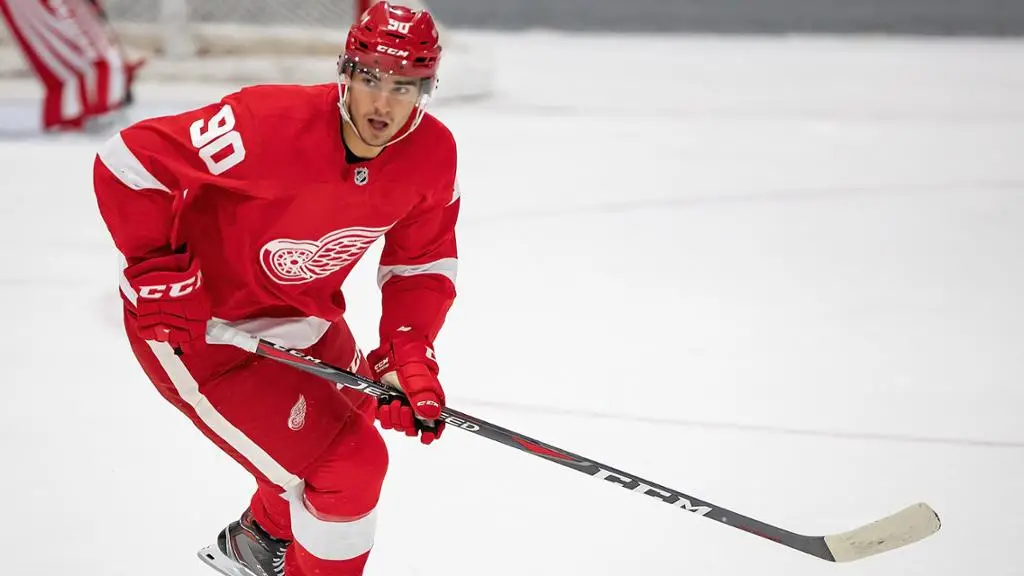 The jury is still out on Joe Veleno, is he a scorer, or is he a defensive forward? I would love to see Veleno on the opening night roster. The problem is that the Red Wings currently have too many forwards signed to NHL contracts, and like Berggren, Veleno is waiver-exempt.
Veleno might make it into the opening night roster, but something will have to happen to one of the 13 other forwards who are signed to NHL deals. If someone gets injured, Veleno makes the team. If someone is placed on waivers, Veleno makes the team. If someone is traded, Veleno makes the team. That's how close Veleno is to playing full-time in the NHL.
Andrew Copp starts the year on IR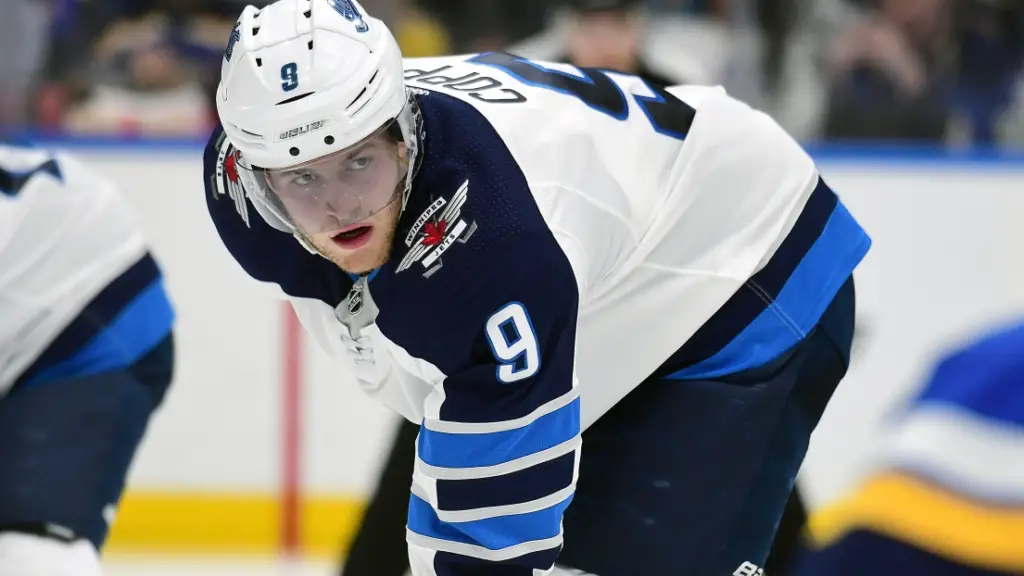 Andrew Copp is currently recovering from offseason surgery. In his preseason press conference, Yzerman indicated that Copp will not play any exhibition games and will likely be out until the first week of the regular season. This will likely open up a spot for a young player. The Red Wings will want Copp 100% when he returns. It may take more than just a week or so into the season. If this is the case, Copp will go on IR, and Joe Veleno will likely take his place in the starting lineup.
In this episode, we discuss the Red Wings finish to their four game roadtrip, winning in San Jose and Columbus and losing in the shootout to Anaheim. We dive deep into the games, breaking down Filip Hronek's hot start and what has been different this season. Seider and Copp finding their way, Bertuzzi and Walman return. And a look at the playoff picture in the Eastern Conference. Please rate and review our show on your favorite listening platform. Check out our partner's website at www.insidetherink.com for all your latest hockey news.