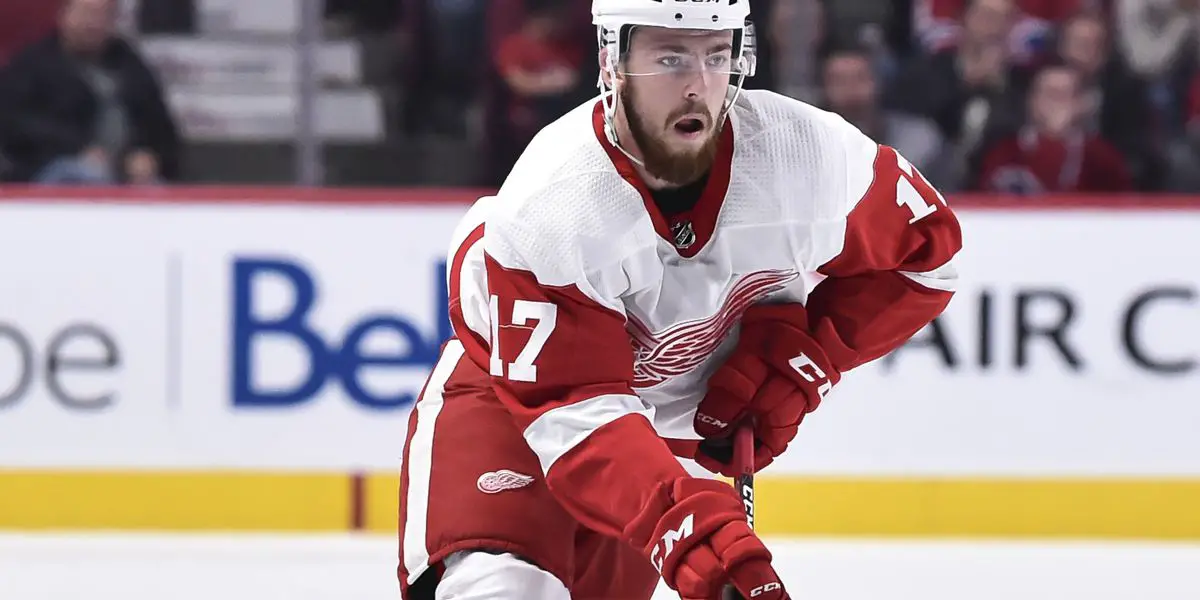 Filip Hronek is going into his fifth season with Detroit. He played his first NHL game at just 21 and continues to play significant minutes for the Red Wings. As a second-round draft pick, Hronek was expected to be good, but how good can this defenseman from Czechia become as Detroit embarks on a season where they are expected to make a run at the playoffs?
Here is an as extended look at defenseman Filip Hronek.
Filip Hronek, RD
Age: 24
Draft: 2016 Round 2 #53 Overall by Detroit Red Wings
2022-2023 Contract: $4,400,000 per year for two more years (RFA after 2023-2024 season)
Junior Career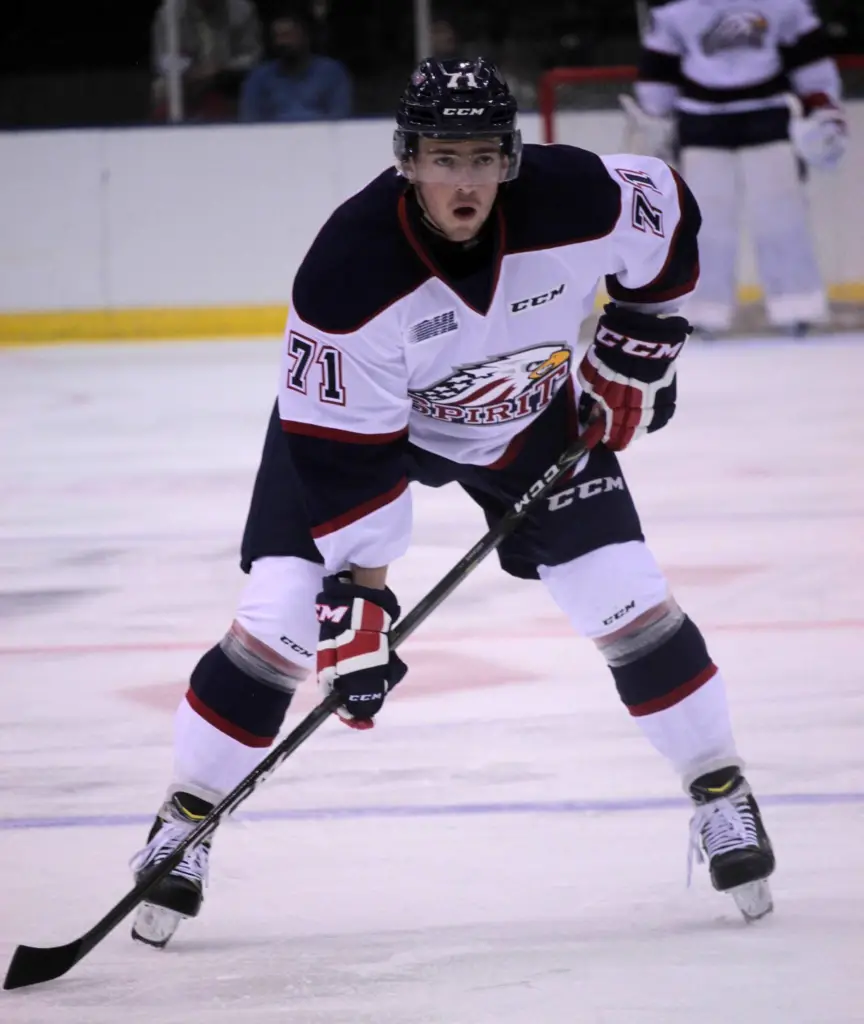 Filip Hronek started his junior career playing for Mountfield in Czechia. In 2015-2016, Hronek played most of the season professionally for Mountfield. At 18, Hronek played 40 games, picked up four assists, and got a +3 rating. After the 2015-2016 season, Hronek was drafted in the second round, 53rd overall, by the Detroit Red Wings. He was also selected 14th overall by Saginaw (OHL) in the CHL Import Draft.
After being drafted by Saginaw, Hronek made an impressive jump to the OHL. In his only junior season in North America, Hronek played 59 games and scored 14 goals, 47 assists, 61 points, and had a +15 rating. Saginaw missed the playoffs, and Hronek jumped to the AHL and played the final ten regular season games and two playoff games for Grand Rapids. The Griffins won the Calder Cup Championship, and Hronek witnessed a winning environment.
Hronek played the entire 2017-2018 season in the AHL. In 67 regular season games, he scored 11 goals, 28 assists, 39 points, and had a +24 rating. The Griffins were knocked out of the playoffs in five games while Hronek chipped in with one assist and had a -5 rating.
Making the Jump to the NHL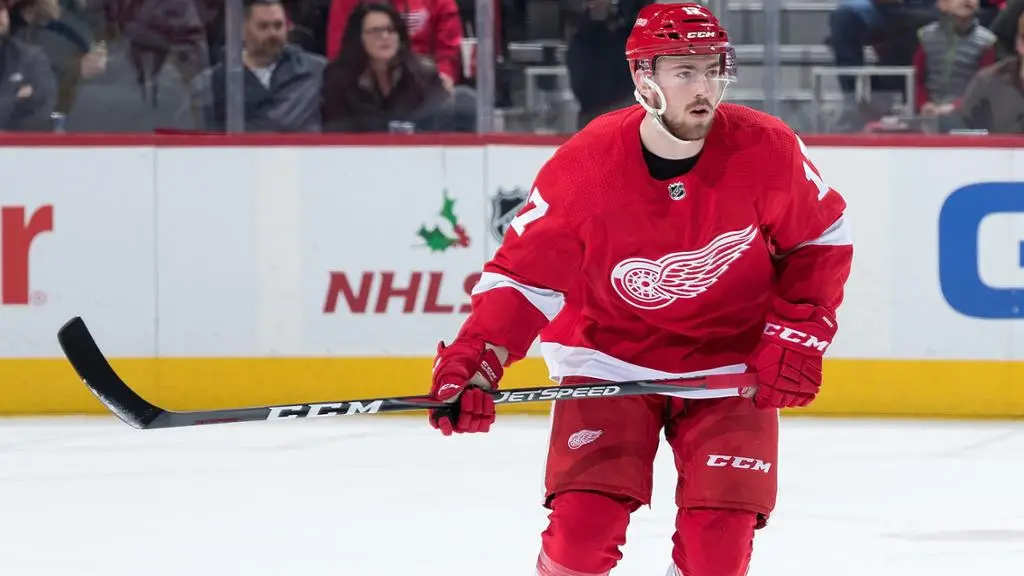 On October 4, 2018, Hronek made his NHL debut. Throughout the season, Hronek played for both Detroit and Grand Rapids (AHL). In 46 NHL games, he scored five goals, 18 assists, 23 points, and had a -10 rating. In 31 regular season games, he scored seven goals, 17 assists, 24 points, and had an even +/- rating. In five playoff games, Hronek chipped in with three assists. With Detroit once again missing the playoffs, Hronek finished the year playing in Grand Rapids.
Hronek has played the last three full seasons in the NHL. In 2019-2020, he scored a career-best nine goals. In the pandemic-shortened 2021 season, Hronek led the Red Wings with 26 points while playing all 56 games.
Last year, Hronek had a miserable year defensively. In 78 games, Hronek had a -29 rating. He averaged 22:02 minutes of ice time, which was second behind only Moritz Seider. Offensively, Hronek scored most of his points at even strength. He scored five goals, 33 assists, and 38 points. Only seven of his points were scored on the power play.
Final Thoughts
Filip Hronek will have a different defense partner this year, which should help shore up his defensive shortcomings. Olli Maatta and Ben Chiarot were added during free agency, and both are considered superior defensively compared to Hronek's defense partners from last year. Hronek should get a chance to continue playing on the power play. With more depth up front, the Red Wings should score more goals which should appeal to Hronek's offensive capabilities. This is a big year for Hronek as he embarks on the second year of his three-year contract with Detroit.
After an eventful trip up to Traverse City, the Red Wings have begun preseason action. In this episode, we recap Detroit's games versus Pittsburgh and Chicago while also pointing out top performers. We also give our biggest storylines around the rest of the preseason. Thanks for listening! Please rate and review our show on your favorite listening platform. Check out our partner's website at www.insidetherink.com for all your latest hockey news.