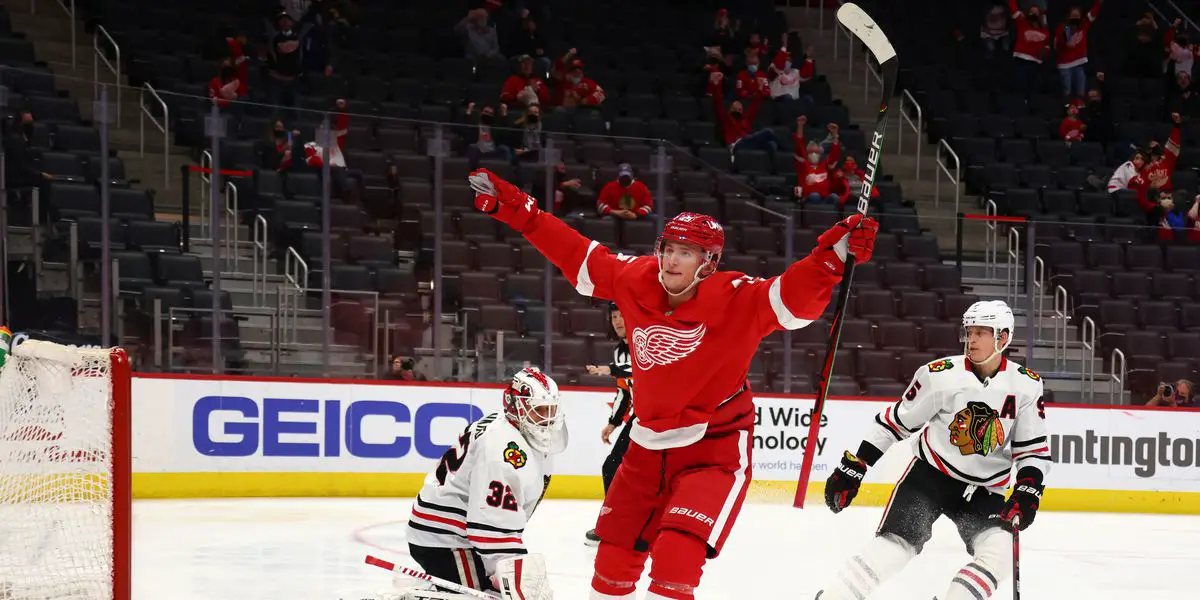 On Tuesday afternoon, the Detroit Red Wings shocked the hockey world by placing forward Jakub Vrana on waivers.
This news comes as Vrana is in the midst of a two-week conditioning stint with the Grand Rapids Griffins. The move is puzzling as Vrana has been one of Detroit's most productive forwards the past two seasons when he has been in the lineup, and he was on pace to return next week. The Red Wings needed to create one roster spot this week as Robby Fabbri is returning to the lineup but is currently carrying three goalies in Ville Husso, Magnus Hellberg, and Alex Nedeljkovic.
Vrana had only played in two games this season, scoring once and adding an assist before he joined the NHL/NHLPA's Player Assistance Program.
Vrana has one year remaining on his contract at the end of this season, with an average annual value of $5.25 million. There seems to be more to this than just waiving a talented forward. The Red Wings just extended his conditioning stint for another week and could simply just be looking for flexibility while Vrana finds his game. With the amount of money he is owed, it would be hard for most NHL teams to fit Vrana on their roster this time of year without moving money out. It is unlikely that Steve Yzerman didn't gauge the market before placing Vrana on waivers and seemingly feels comfortable enough to make this move.
After much speculation, the Red Wings signed Patrick Kane to a one-year contract. We breakdown all the details surrounding the signing, Kan's potential impact and fit, and what this does for the Red Wings moving forward. Later, we look back at the last three games following Sweden and the Red Wings currently sit third in the Atlantic Division through 20 games, with a record of 11-6-3. We highlight the performances of Alex Lyon, Shayne Gostisbehere, Lucas Raymond, and more!