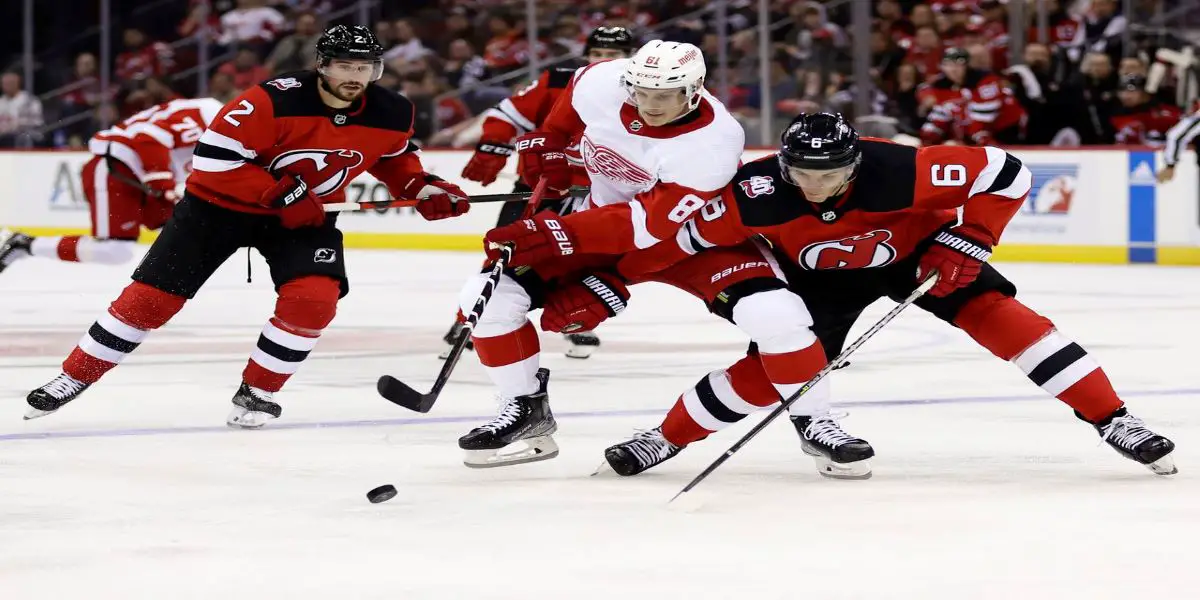 Seven points in three games, including a three-point game on Sunday, and Red Wings winger Dominik Kubalik is Detroit's Player of the Week. Last night, Kubalik added another goal and one assist to add to his team-leading ten points through six regular season games to start the season. Here's a look at this week's Red Wings' top performer.
Monday: LA Kings (5) – Detroit (4) in OT
In Monday's game against Los Angeles, Dominik Kubalik picked up two assists, including an assist on the game-tying goal that sent the game into overtime. For the game, Kubalik had three shots on goal; one blocked shot, one giveaway, and a +1 rating. Kubalik played over minutes on the night, including over five minutes on the power-play.
Friday: Chicago (4) – Detroit (3) in OT
On Friday night in Chicago, Kubalik played over 16 minutes, including almost four minutes with the man advantage. He scored one goal and assisted on Dylan Larkin's power-play goal in the first period. On the night, Kubalik had four shots on goal, one hit, and one giveaway and had an even +/- rating.
Sunday: Detroit (5) – Anaheim (1)
On Sunday evening, Kubalik had a three-point night, including one goal and two assists. In just over 15 minutes of playing time, Kubalik played 4:38 with the man advantage. He had six shots on goal to lead all Detroit players. Kubalik also had three hits, one takeaway, and an even +/- rating.
Totals for the Week
Dominik Kubalik had two goals, five assists, seven points, a +1 rating, and 13 shots on goal in three games. He became the first Red Wings player to score eight points in five games to start his Red Wings career since Paul Coffey in 1992-1993. Including last night's loss to New Jersey, Kubalik now leads the Red Wings with four goals, six assists, and ten points in six games this season.
The Week Ahead for Detroit
Last Night: New Jersey (6) – Detroit (2)
Thursday, October 27 @ Boston, 7:00 PM ET at TD Garden in Boston, MA
Saturday, October 29 vs. Minnesota, 7:00 PM ET at Little Caesars Arena in Detroit, MI
In this episode, we recap the World Championships, highlighting Kubalik, Seider, Mazur. Next, we take a long look at the 2023 first round and which players will be available at 9th and 17th.