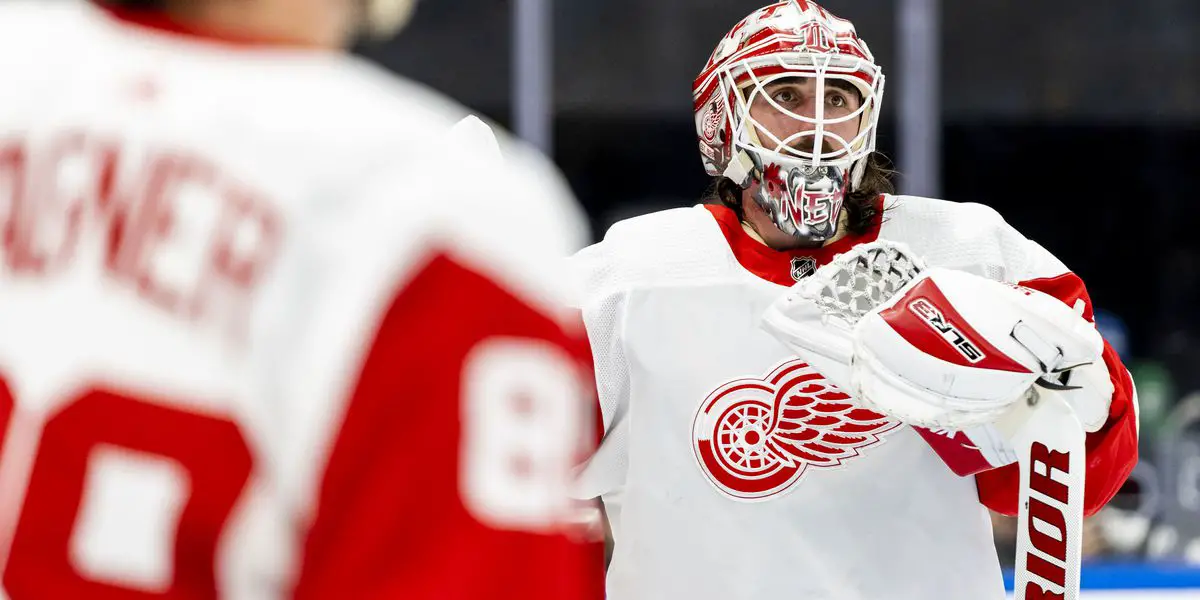 Today is the first in a series covering player profiles for players expected to be on Detroit's Opening Night Roster. Each NHL roster is allowed to have 23 players to start the year. The Red Wings also have two players (Robby Fabbri and Jake Walman) who will start the year on Injured Reserve (IR).
Today's feature will examine goaltender Alex Nedeljkovic.
Alex Nedeljkovic, G
Age: 26
Draft: 2014 Round 2 #37 Overall by Carolina Hurricanes
2022-2023 Contract: $3,000,000 (UFA after 2022-2023)
Junior Career
Alex Nedeljkovic started his junior career tending goal for the Plymouth Whalers in the OHL. After three seasons, Plymouth moved to Flint and became the Flint Firebirds. In his final season of junior, Nedeljkovic was traded to my hometown team, the Niagara IceDogs.
In 191 OHL regular season games, Nedeljovic had a record of 89-77-20, with a 2.88 GAA, .918 SV%, and ten shutouts. In 37 playoff games, Nedeljkovic had a record of 22-14, with a 2.97 GAA, a .905 SV%, and one shutout.
Internationally, Nedeljkovic has played for Team USA at three World Championships. In 2013-2014, he represented USA at the WJC-18. The following year, Nedeljkovic was named to the WJC-20 team but did not see any game action. In 2015-2016, Nedeljkovic once again played for USA in the World Junior Championships, where he played six games.
Professional Career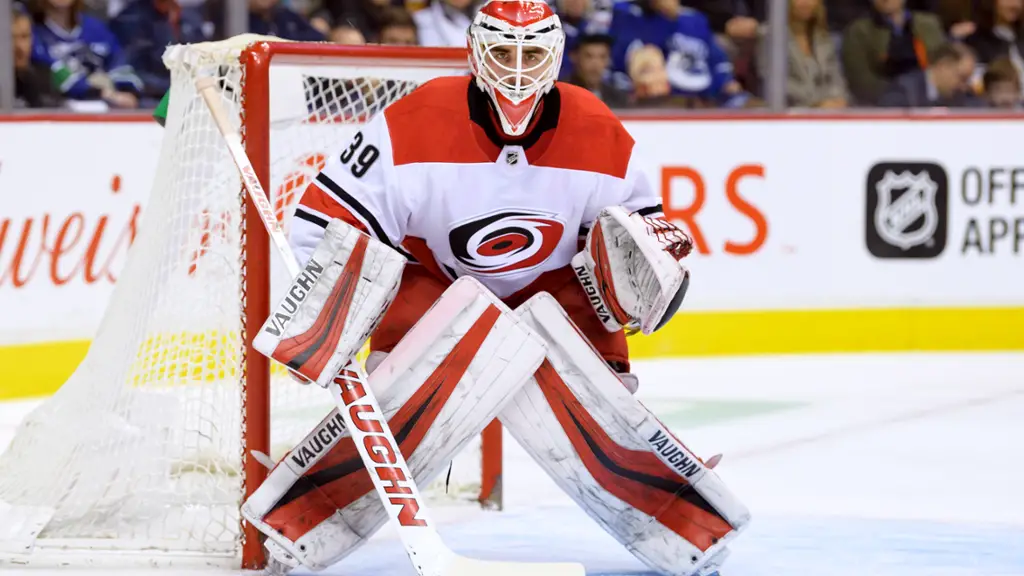 Nedeljkovic started his professional career in 2016. He played 25 games for Charlotte (AHL) and 12 regular season, and seven playoff games for Florida in the ECHL. Nedeljkovic also played his first NHL game for Carolina.
While playing in the Florida (ECHL), Nedeljkovic had a regular season record of 6-4-0, with a 2.97 GAA, .903 SV%, and one shutout. During the playoffs, he had a 1-4 record, with a 1.92 GAA and a .930 SV%.
In parts of four AHL seasons in Charlotte, Nedeljkovic played 154 regular season games where he had an 89-45-14 record, with a 2.57 GAA, a .904 SV%, and 14 shutouts. In 23 playoff games covering two years, Nedeljkovic had a 14-8 record, with a 2.25 GAA, a .917 SV%, and two shutouts. In 2018-2019, Nedeljkovic led the AHL with the best GAA (2.26), won the Baz Bastien Memorial Award as the AHL Best Goaltender, and was an AHL Calder Cup Champion, was on the AHL First All-Star Team, and led the AHL with 34 wins.
In 2020-2021, Nedeljkovic played in the NHL full-time for the first time. In 23 games, he had a record of 15-5-3 during the regular season. He also had a 1.90 GAA, a .932 SV%, and three shutouts. Nedeljkovic played nine playoff games, with a 4-5 record, a .2.17 GAA, a .920 SV%, and one shutout. Nedeljkovic was placed on the NHL All-Rookie Team, had the best GAA and SV% in the NHL, and was a Calder Memorial Trophy Finalist.
Career in Detroit
Nedeljkovic was traded to Detroit following his brilliant rookie season in 2020-2021. He immediately signed an extension with Detroit for two years with an annual cap hit of $3M. The deal will expire at the end of the 2022-2023 season, and Nedeljkovic will have the ability to file for free agency and become a UFA.
In 2022-2023, Nedeljkovic will enter his second season in a Red Wings uniform. He will share goaltending duties with recently acquired Ville Husso. The pressure to re-sign Nedeljkovic to an extension has been minimized as Husso signed a three-year deal with Detroit before the free agency period started in July.
Last year, Nedeljkovic took over the #1 goaltending duties from Thomas Greiss. Before Christmas, the duo evenly split most of the games. By the end of the season, Nedeljkovic had played a career-best 59 games and had a record of 20-24-9, with a 3.31 GAA, a .901 SV%, and four shutouts.
Nedeljkovic has played games during six NHL seasons. In 88 career games, he has a record of 37-31-13, with a 2.86 GAA, a .909 SV%, and seven shutouts.
Final Thoughts
With increased depth up front and on the blue line, look for Nedeljkovic to have a bounce-back season with the Red Wings. Nedeljkovic will share the net with Husso next year. The duo will likely be the best pair of goaltenders Detroit has had since the glory days of Stanley Cup playoff seasons. If he plays up to his capabilities, Nedeljkovic will likely be signed to an extension where he can help lead the Red Wings back into the playoffs.
After much speculation, the Red Wings signed Patrick Kane to a one-year contract. We breakdown all the details surrounding the signing, Kan's potential impact and fit, and what this does for the Red Wings moving forward. Later, we look back at the last three games following Sweden and the Red Wings currently sit third in the Atlantic Division through 20 games, with a record of 11-6-3. We highlight the performances of Alex Lyon, Shayne Gostisbehere, Lucas Raymond, and more!