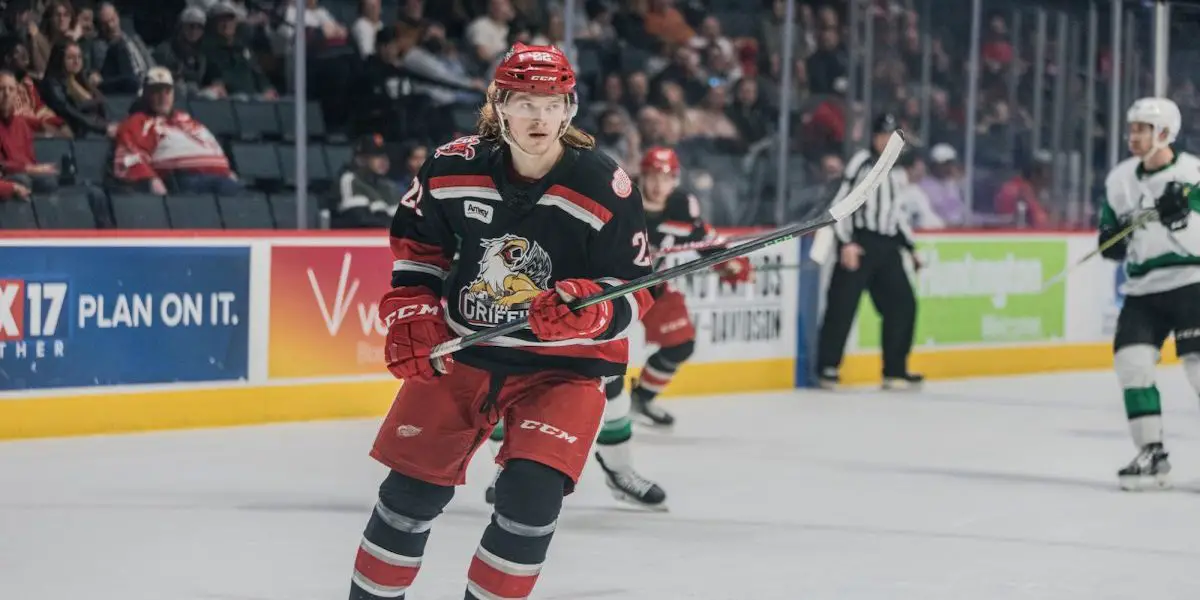 Steve Yzerman has been busy this summer after making a splash in free agency last week, signing the likes of Andrew Copp and David Perron. Now, Yzerman has moved on to working on getting his three restricted free agents under contract and has started with Chase Pearson.
On Wednesday night, Cap Friendly reported that Pearson was re-signed to a one-year, two-way contract worth $917,831 at the NHL level and $70,000 at the AHL level.
After being drafted in the fifth round of the 2015 NHL Entry draft, Pearson spent three seasons with the University of Maine, scoring 37 goals and adding 41 assists in 107 games. Pearson was even named captain of the Black Bears in his sophomore season. After his junior season, Pearson jumped to the pro level, joining the Griffins late during the 2018-19 campaign, appearing in ten games and scoring his two professional goals.
After a full year of the AHL under his belt, Pearson was poised for a breakout season. In the 2020-21 season, Pearson nearly scored at a point-per-game clip, as he found the back of the net eight times and added 14 assists in 28 games played.
Pearson came into training camp last season looking to earn a spot on Detroit's 23-man roster, and he performed well throughout the preseason, playing up and down the lineup. Pearson didn't quite have the season he would have wanted at the AHL level production-wise, scoring only seven goals and eleven assists in 50 games.
Pearson would still earn a call-up to the Red Wings this season and appear in his first NHL game on March 24th versus the New York Islanders and would end up playing in two more games, finishing with zero points and averaging almost seven minutes of ice-time a game.
Pearson will likely begin the season in Grand Rapids and will be surrounded by plenty of young talents such as Elmer Soderblom, Cross Hanas, and Pontus Andreasson, which could help lead to a bump in production for the soon-to-be 25-year-old center. Pearson could see him back in the NHL early next season with a strong camp and increased role in Grand Rapids.
With Pearson now under contract, Detroit only has Filip Zadina, and Jake Walman left unsigned as restricted free agents.
In this episode, we recap the Traverse City Prospect Tournament and which players stood out. We spend the rest of the episode previewing the Red Wings' training camp and potential storylines to follow.