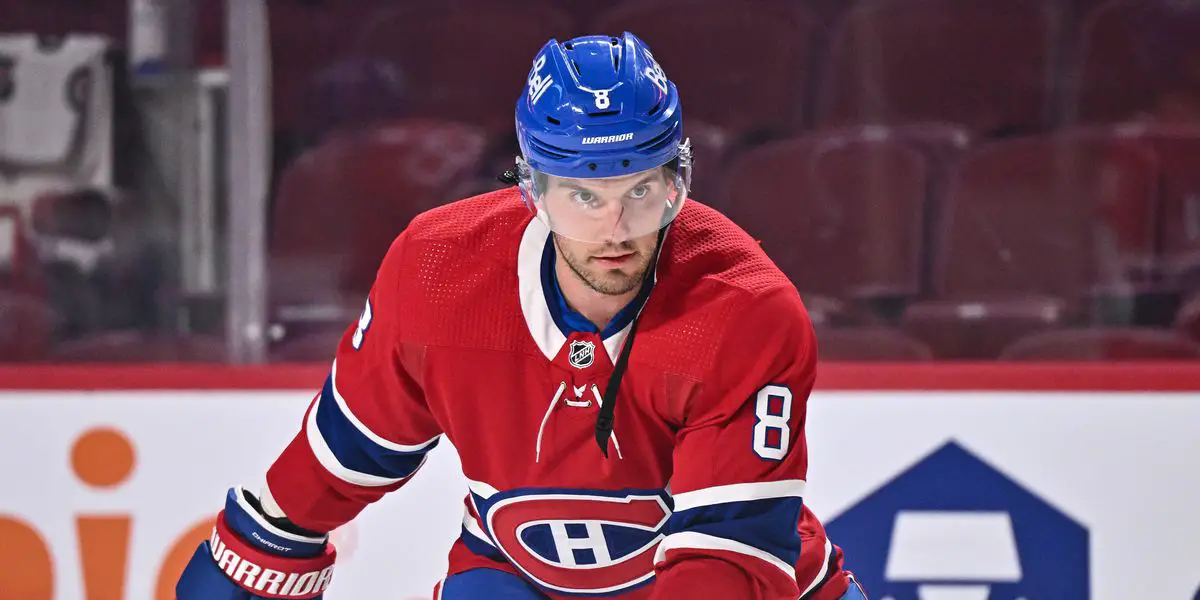 On Wednesday afternoon, Sportsnet's Elliotte Friedman reported that the Detroit Red Wings had signed 31-year-old free agent defenseman Ben Chiarot to a four-year contract with an average annual value of $4.75 million.
Drafted by the Atlanta Thrashers in the fourth round of the 2009 NHL Entry Draft, Chiarot spent six seasons with the Winnipeg Jets after the team's relocation to Manitoba, appearing in 305 games scoring 12 goals and 52 assists. 
Chiarot signed as a free agent in Montreal in 2019 and would spend parts of three seasons with the Canadiens. During the 2019-20 regular season, Chiarot would find chemistry playing with Montreal's captain, Shea Weber, and the two would become the team's go-to shutdown pair. While the Canadiens would barely squeak into the playoffs in 2020-21, they would make it to Game five of the Stanley Cup Final, and the Chiarot and Weber pair would be a big reason why the made games difficult for the opposition with their size and physicality.
After a tumultuous season for Montreal, where the would go from the Stanley Cup Final to the basement of the NHL in less than twelve months, Chiarot would be moved to the Florida Panthers at the trade deadline for Florida's 2023 first-round pick, Tyler Smilanic, and a 2022 fourth-round pick. Chiarot would play better in a lesser role in Florida, scoring two goals and six assists in 20 games in the regular season and one assist in ten playoff games.
Detroit has made it clear that they wanted to make a change on their back end and add more defensive-minded, big-bodied defensemen with the Chiarot and Maatta signings. Chiarot sits a 6'3 and 226 pounds and brings a physical element to Detroit's defensive core, aside from Seider. Four years at almost $5 million a season is likely an overpay as Chiarot has struggled at points defensively of late and is 30 years old. 
Time will tell, but a pairing of Chiarot and Seider could provide stability on Detroit's top pair.
In this episode, we discuss the Red Wings winning the past six of seven games with strong performances up and down the lineup. To start we discuss Patrick Kane being set to debut on Thursday and where he will slot in and what his impact could be. Next, we breakdown the Red Wings' goaltending, specifically Alex Lyon, who has won four straight starts. To wrap, we take a look at playoff odds and how the Eastern Conference is shaping up.