Tyler Bertuzzi can become a UFA at the end of next season. Will the Red Wings re-sign Bertuzzi or trade him before the trade deadline next March? Bertuzzi has been an important player for Detroit since he became a full-time NHL player in 2018. Bertuzzi is entering his 7th NHL season and is looking for an extension to stay with the Red Wings.
Here is a profile look at Tyler Bertuzzi.
Tyler Bertuzzi, LW
Age: 27
Draft: 2013 Round 2 #58 Overall by Detroit Red Wings
2022-2023 Contract: $4,750,000 (UFA next summer)
Junior Career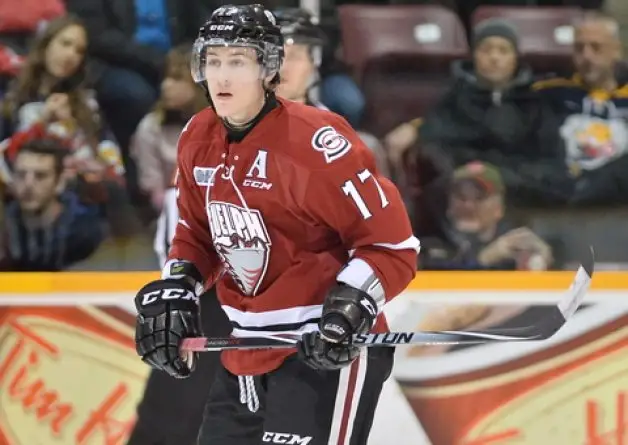 Tyler Bertuzzi started his junior career immediately after being drafted in the 4th round by Guelph (OHL). Bertuzzi played four seasons in Guelph, including his final season when he was named an alternate captain.
In 201 regular season games, Bertuzzi scored 71 goals, 101 assists, 172 points, and had a +35 rating. Bertuzzi also played 38 playoff games, where he scored 16 goals, 11 assists, 27 points, and had a +9 rating.
Guelph won the OHL Championship in 2014, and Bertuzzi helped lead the Storm to the Memorial Cup. In 18 playoff games, Bertuzzi scored ten goals, seven assists, 17 points, and had a +14 rating. Bertuzzi also scored five goals in four games during the Memorial Cup tournament.
Being Drafted then Turning Professional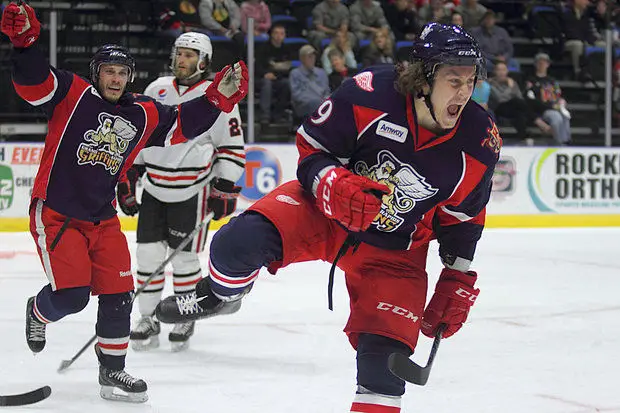 After his second season in the OHL, Bertuzzi was drafted in the second round by Detroit. He played two more above average seasons in Guelph before he turned professional with Grand Rapids (AHL).
In 2014, Bertuzzi signed a three-year entry-level contract with the Red Wings. At the end of his final OHL season, Bertuzzi immediately started playing for the Griffins in the AHL.
Bertuzzi played two regular season games and scored one goal. During the playoffs, Bertuzzi played on the top line with Andy Miele and Teemu Pulkkinen and scored seven goals, five assists, 12 points, and had a +4 rating in 14 games.
Bertuzzi continued playing games in the AHL during the entire three-year length of his entry-level contract. During the 2016-2017 playoffs, the Griffins won the Calder Cup Championship, and Bertuzzi was named the AHL Playoffs MVP.
Bertuzzi started the next season in the AHL, but after dominating the AHL, he was promoted to the NHL full-time. In 137 career regular-season AHL games, Bertuzzi scored 32 goals, 50 assists, and 82 points, with a +15 rating. During 42 playoff games, he scored 23 goals, 16 assists, 39 points, and had a +12 rating.
NHL Career with Detroit
To start the 2018-2019 season, Bertuzzi finally made it to the NHL full-time. In 73 games, he scored 21 goals and 47 points. After failing to make the playoffs, Bertuzzi joined Team Canada at the IIHF World Hockey Championships, where Canada won a Silver Medal.
During the 2019-2020 season, Bertuzzi was Detroit's best player and represented the Red Wings in the All-Star game. The season was canceled in March when the Covid-19 pandemic ravished North America. In the abbreviated season, Bertuzzi played 71 games and scored 21 goals, 27 assists, 48 points, and had a -23 rating.
The pandemic delayed the 2020-2021 season until after the New Year, and Bertuzzi with four goals in Detroit's first game against defending Stanley Cup Champion Tampa Bay. Bertuzzi only played nine games before a season-ending back injury forced him to the operating table. In the nine games he played, Bertuzzi scored five goals and added two assists while having an even +/- rating.
Last year, Bertuzzi enjoyed his best statistical season while playing in the NHL. Despite missing nine games in Canada for refusing to get vaccinated, and several more when he contracted Covid-19, Bertuzzi scored a career-high 30 goals, 32 assists, and 62 points.
UFA Next Summer?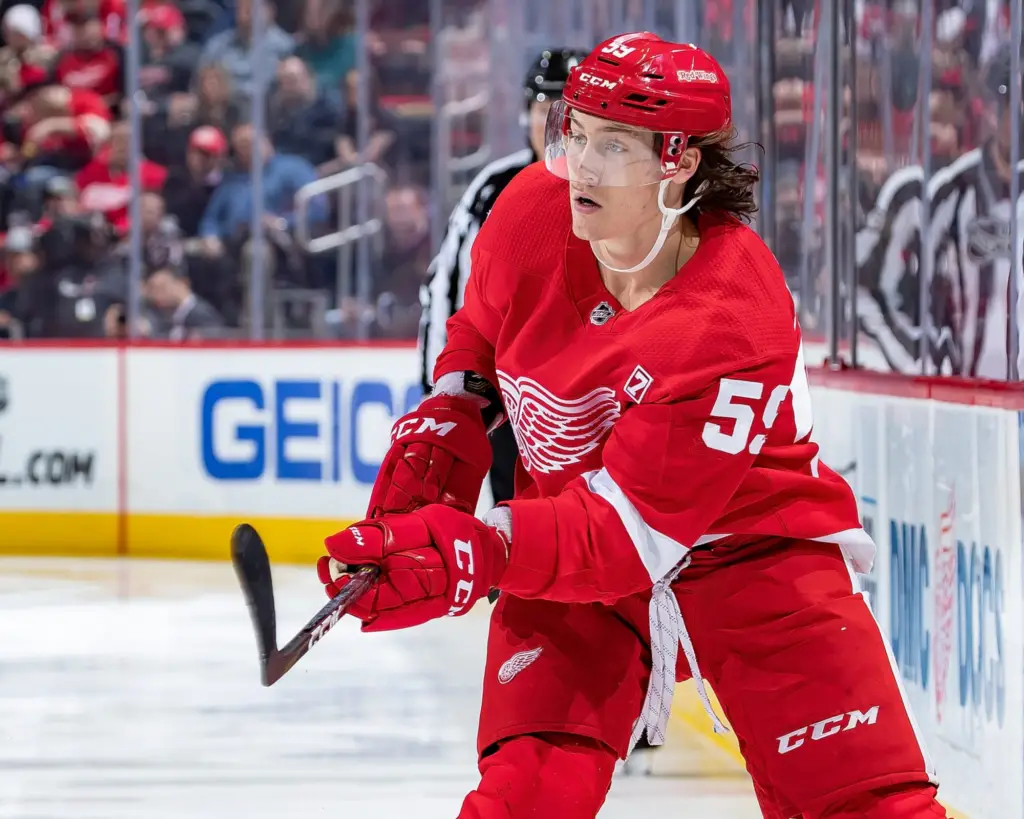 Tyler Bertuzzi is entering the final year of his two-year contract extension with Detroit. He will earn $4.75M in the upcoming season and, if he remains unsigned, will become a UFA next summer.
It is difficult to imagine the Red Wings without Bertuzzi. His aggressive play and work ethic have been an essential part of the Red Wings' top line. Additional top-end players will make Detroit a playoff contender to start the 2022 season.
Bertuzzi's failure to get vaccinated is likely a significant sticking point to contract negotiations with the Red Wings. He can't travel to play games in Canada and is set to miss at least ten games in Canada during next season.
If a contract extension can't be secured before training camp, Bertuzzi will likely be traded before the trade deadline. It is highly unlikely that he would be traded to a Canadian team, so the only teams that would be interested would be playoff-bound contenders located in the USA.
Final Thoughts
It is my desire to see Tyler Bertuzzi extended so that he can continue playing with Detroit. The Red Wings are playoff contenders for the first time in his NHL career, and I believe Bertuzzi would like to be a part of this success. Bertuzzi is entering his seventh NHL season and has played his entire professional career in the Red Wings organization. It will be interesting to see what transpires as we get closer to training camp in September.
In this episode, we discuss the Red Wings finish to their four game roadtrip, winning in San Jose and Columbus and losing in the shootout to Anaheim. We dive deep into the games, breaking down Filip Hronek's hot start and what has been different this season. Seider and Copp finding their way, Bertuzzi and Walman return. And a look at the playoff picture in the Eastern Conference. Please rate and review our show on your favorite listening platform. Check out our partner's website at www.insidetherink.com for all your latest hockey news.