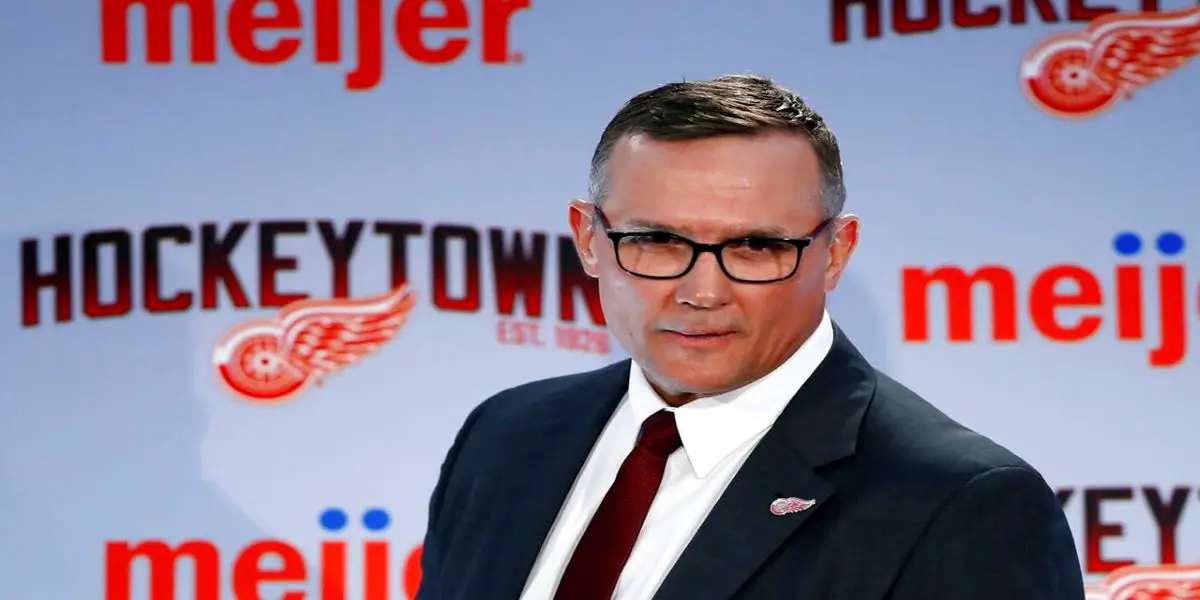 If the Dylan Larkin and Tyler Bertuzzi extensions are any indications, the Detroit Red Wings are in trouble. Towards the end of last season, both players indicated they would like to sign long-term extensions to stay in Detroit. Only days before training camp opens up, both players remain unsigned and will likely be playing their last season in Detroit before they can become UFAs.
Here is a look at the difficult process Detroit will likely have in keeping their star players in Detroit.
Salary Cap
Many teams are having a difficult time staying under the salary cap. During the three years of the pandemic, the cap remained at $81.5M. The cap gained $1M for the upcoming season and will be $82.5M. Even though league revenues hit record numbers last season, the increase in the cap still isn't enough for NHL teams. Currently, 11 teams are above the cap, with Montreal and Vegas leading the way at over $10M above the maximum. This is going to have severe implications on the quality of the league. Players like PK Subban remain unsigned, and teams just don't have the room to sign players this close to the opening of training camp.
According to capfriendly.com, the Detroit Red Wings are currently sitting at just over $74.3M, meaning that the Red Wings are below the cap by just over $8.1M this year.
If capfriendly.com estimations are accurate, the cap is expected to increase by $1M each of the next two seasons, topping out at $84.5M for the 2024-2025 season. This would give the Red Wings just over $10M to spend.
Implications on Detroit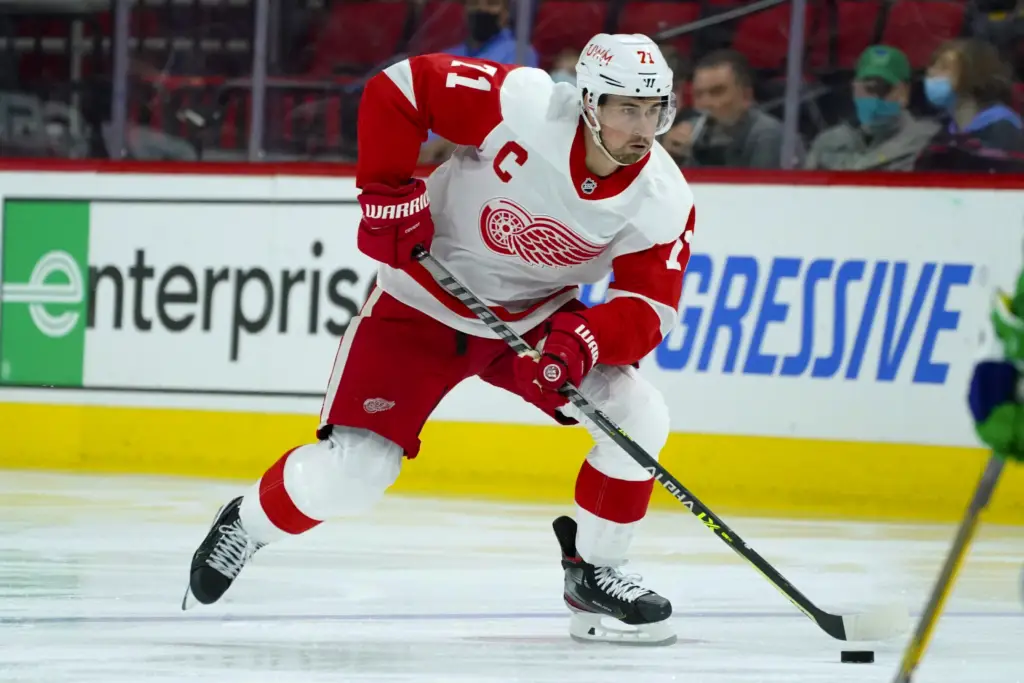 The Larkin and Bertuzzi negotiations are taking longer than they should. General manager Steve Yzerman has always found a way to keep star players on his roster while manipulating the cap. His history with Tampa Bay shows that Red Wings fans should not be worried. Yzerman will find a way to keep top players in Detroit.
Larkin is entering the final year of his current contract, which has a cap hit of $6.1M. Rumors have Larkin's new agent asking for between $9-11M annually for the duration of his next deal. These numbers have stalled negotiations. If Larkin is awarded a contract with this value, he will eat up most of the cap space that the Red Wings currently have in reserve. Add in an extension with Bertuzzi, and the $8 in current space will undoubtedly be gone.
Detroit UFA's Next Summer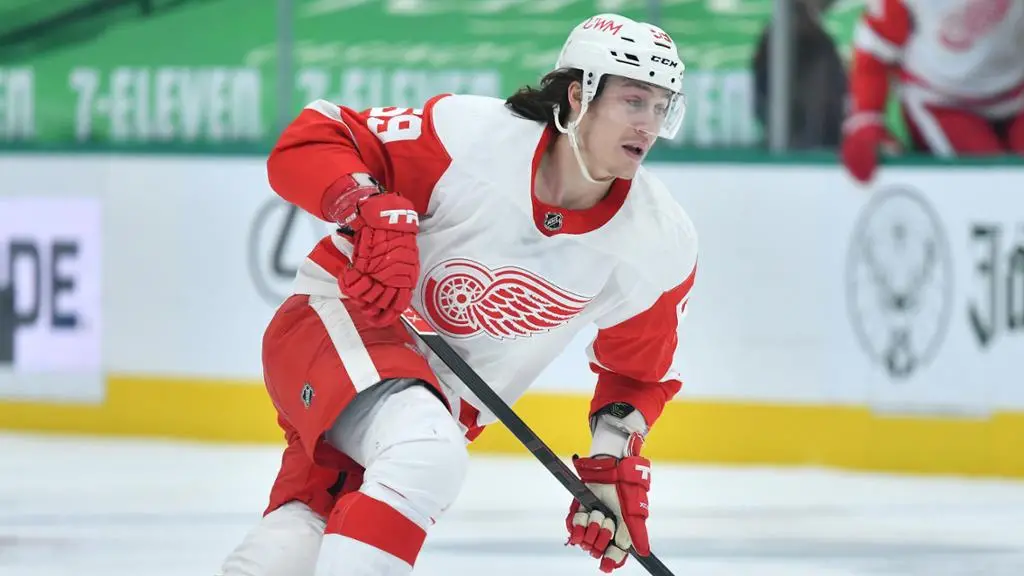 The Red Wings currently have five forwards, five defensemen, and one goaltender who can become UFA next summer. Along with Larkin and Bertuzzi, Detroit also has forwards Pius Suter, Oskar Sundqvist, and Adam Erne, who could become UFA's next July. If the Red Wings can sign Bertuzzi and Larkin, the trio of Suter, Sundqvist, and Erne will likely be trade bait at the deadline next March. This will not be bad as the Red Wings could obtain draft capital while also finding room on the roster for youngsters Jonatan Berggren, Marco Kasper, and Elmer Soderblom.
On defense, the Red Wings currently have Olli Maatta, Jordan Oesterle, Jake Walman, Mark Pysyk, and Robert Hagg, who can become UFA's next summer. Many of these players will likely find themselves either traded at the deadline or left to become free agents during the free agency period next summer. The Red Wings need to find room on the roster for young defensemen Simon Edvinsson and Albert Johansson, and trading or allowing veteran defensemen to leave Detroit accomplishes this feat.
Goaltender Alex Nedeljkovic also can become a UFA next summer. Now that Detroit has Ville Husso, the need to sign Nedeljkovic to an extension is not as severe. The Red Wings have top goaltending prospect Sebastian Cossa waiting in Grand Rapids, and his rate of development will determine the fate of Nedeljkovic.
Signing the youngsters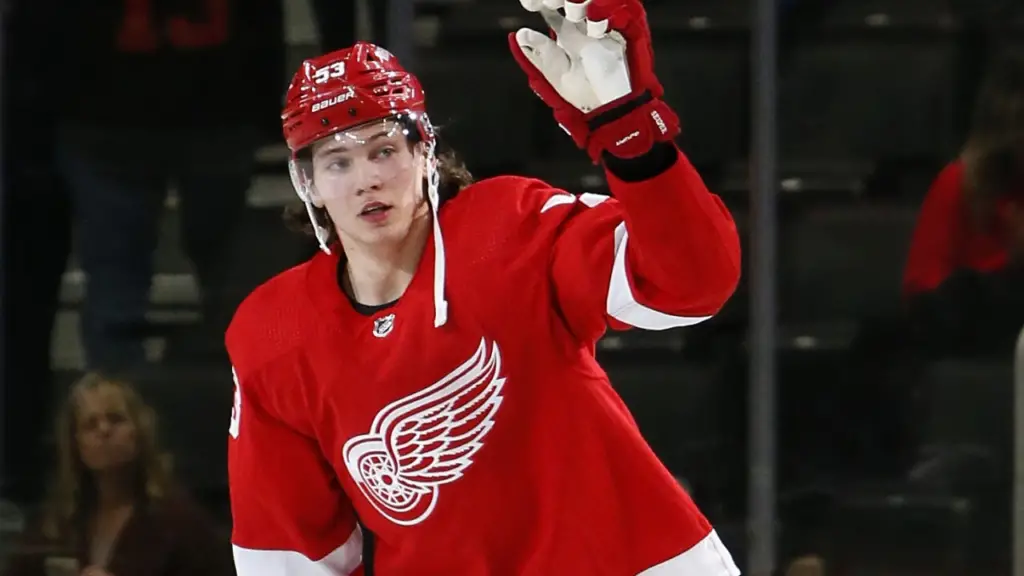 Signing young star players such as Moritz Seider and Lucas Raymond will be a priority in the not-to-distant future. Both players will have their entry-level contracts run out after the 2023-2024 season. Both players will earn hefty increases to their current salaries. The impact of signing Larkin and Bertuzzi to long-term deals will have an impact on the ability to sign the youngsters. Yzerman will do everything he can to balance the cap and keep his best players in Detroit.
Final Thoughts
If my prediction means anything, I believe that Detroit will sign Dylan Larkin and Tyler Bertuzzi to long-term cap-friendly contracts so that they can remain the core of a potential playoff team. Alex Nedeljkovic may be re-signed, but Sebastian Cossa's development will determine the signing. Most of the other impending UFAs will likely either be traded at the deadline or allowed to leave via free agency next summer. These moves will allow the bulk of top prospects to continue weaving their way into the NHL. Defensemen such as Edvinsson, Johansson, Jared McIsaac, and Donovan Sebrango will have a shot at making the NHL roster next year. Soderblom and Cross Hanas have had excellent prospects tournaments and look like they could be NHL players in the near future. If there were room on the NHL roster, Berggren would be on the opening night roster this year. He is a lock next year, for sure. If Kasper continues to develop while playing for Rogle (SHL), he is also an option to make next year's roster. It is an exciting time in Hockeytown, and Yzerman will make things happen. Fans just need to continue being patient and believe in the Yzerplan.
In this episode, we recap the Traverse City Prospect Tournament and which players stood out. We spend the rest of the episode previewing the Red Wings' training camp and potential storylines to follow.