After having first announced it during their preseason game on Monday night against the Edmonton Oilers, the Kraken has finally revealed who their mascot is: Buoy!
Seattle has a rich history of sports mascots, such as Mariner Moose, Seattle Storm mascot Doppler, and the infamous Seattle Sounders mascot Sammy. In an early promo video, Kraken centerman and fan favorite Morgan Geekie brought these mascots out to help with the search, and several more teasers have dropped since.
Today before their last home preseason game against the Vancouver Cannucks, fans were treated to the official unveiling of Buoy – the Seattle Kraken's official mascot. Buoy is a sea troll partly inspired by Seattle's famous Fremont Troll sculpture. "He lives under the arena," said Katie Townsend, Kraken's chief marketing officer. "His favorite meal is a piece of shark with a sprig of maple leaf, and he is very much a music guy, and so I think we'll see lots of dancing, beatbox, and grunge-inspired by the music scene in Seattle."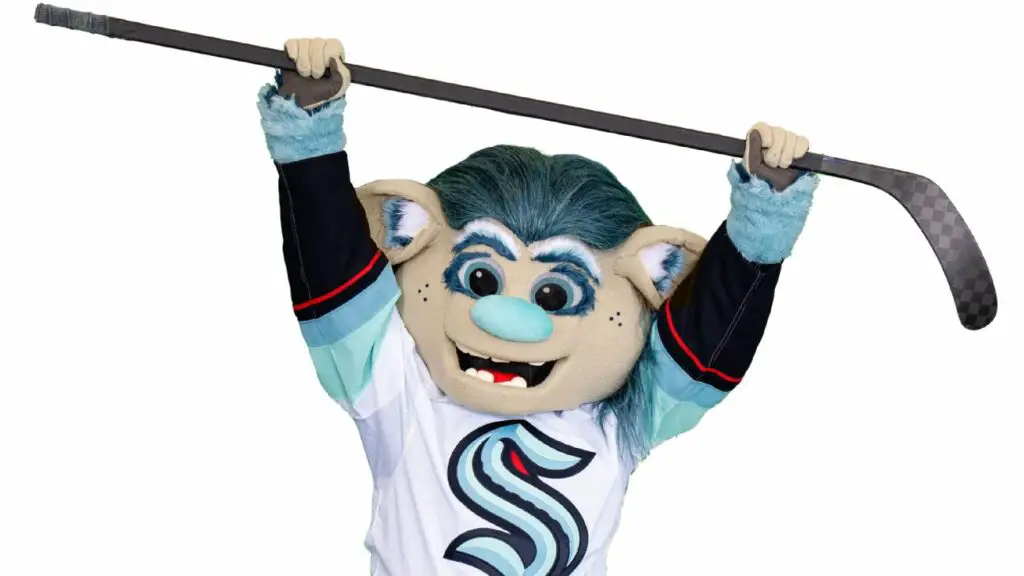 The Kraken introduced Buoy to the fans by having him rappel from the Climate Pledge Arena rafters before a preseason game against the Vancouver Cannucks. Kraken, vice president of entertainment experience and production Lamont Buford said, "Buoy's blue fur matches the shade of the team's color scheme. His hair is a nod to hockey hair while also paying homage to the long hair famously associated with Squatch, the longtime mascot of the Seattle SuperSonics. The tentacle dangling from the ear is a way to let fans know Buoy "had an encounter with a Kraken," while his earring is the same anchor used as the team's shoulder patch.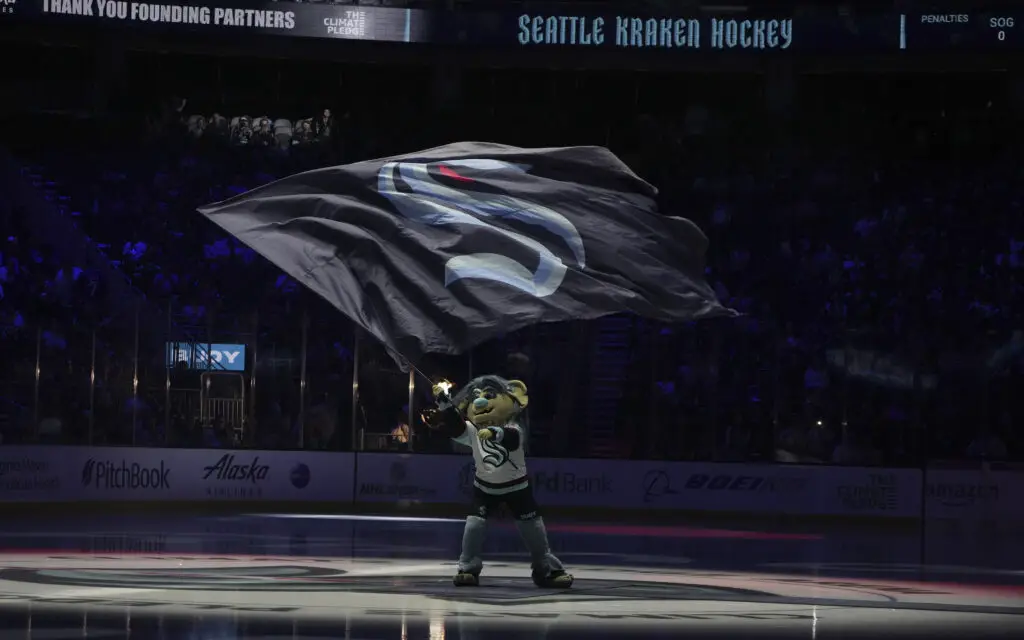 I had initial mixed feelings regarding the new Kraken mascot, but the more I learn about the Freemont troll and Seattle's history, the more Buoy grows on me. What are your thoughts, Kraken fans? Comment below if you think the mascot represents the team and city well or what changes you would have made.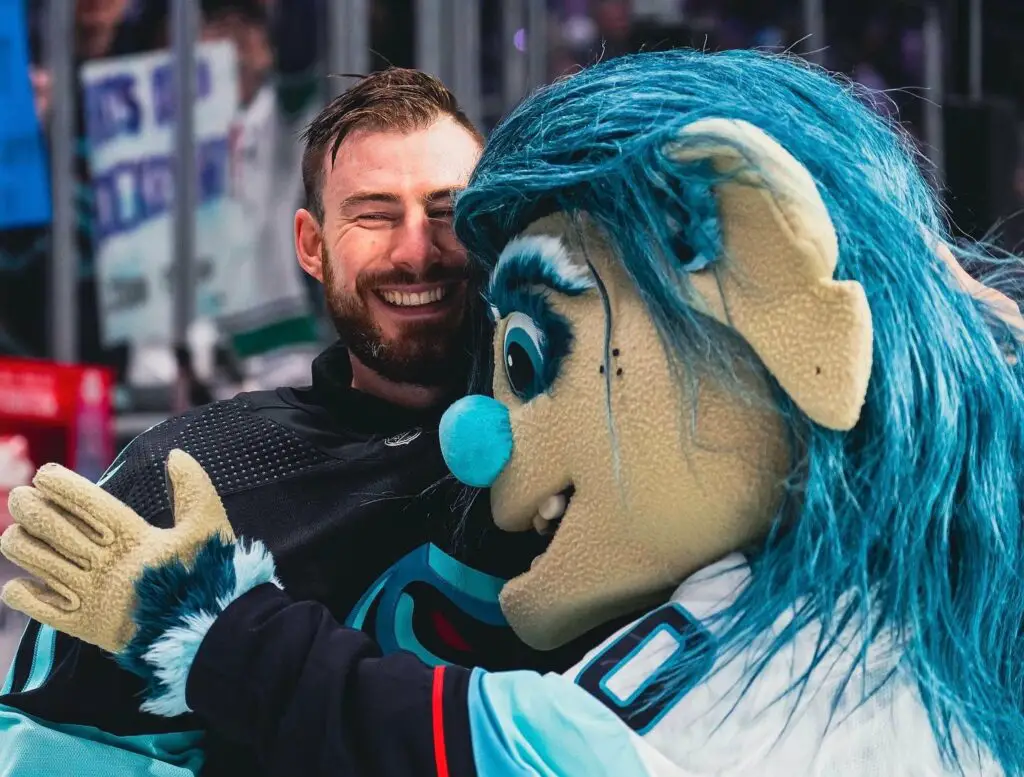 The boys are back after a long break but have plenty to talk about as the playoffs are in full swing. We go series by series, looking at how teams have fared so far and who will come out on top. Thanks for listening! Please rate and review our show on your favorite listening platform. Check out our partner's website at www.insidetherink.com for all your latest hockey news.