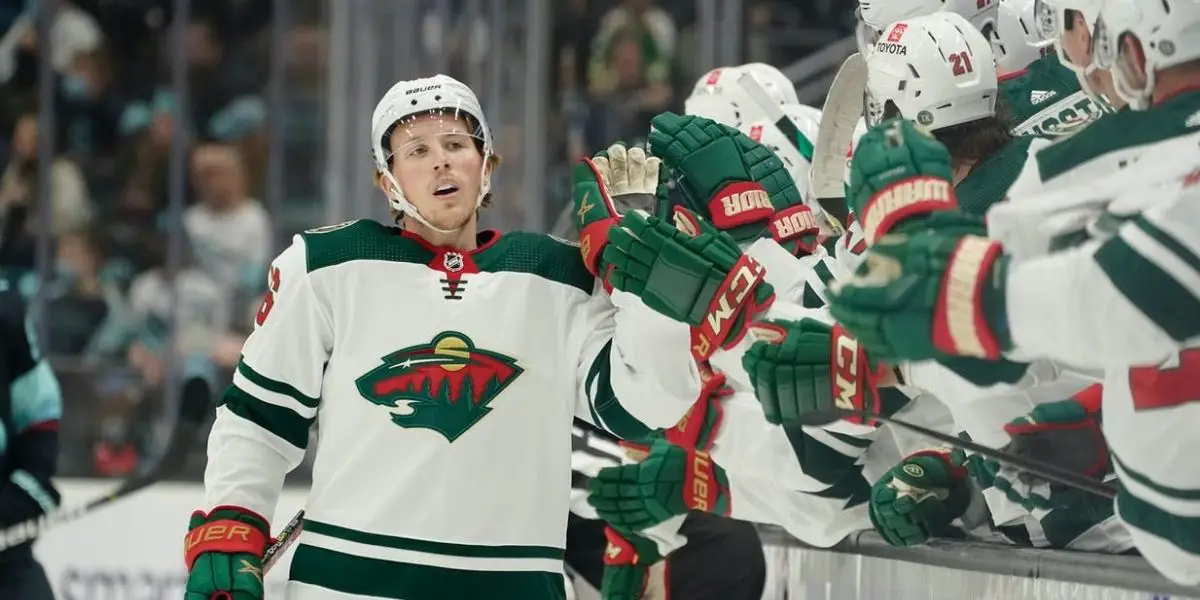 It's not every day you score your first NHL goal, and yesterday, Rem Pitlick got to live out that childhood dream. He decided, though, that was not enough. Rem decided to take it to the next level and score two more while he was at it. That's right; the 24-year-old Ottowa native scored his first three goals of his career in a single night.
Who Is Rem Pitlick
OK Wild fans, you might be wondering, who is Rem Pitlick? Pitlick has only played five games with the Wild and only had 11 NHL games before playing for the Wild. Those other 11 games came with the Nashville Predators, where he was drafted in 2016 with the 76th overall pick. The 3rd round draft pick has had a journey getting to the NHL, being a call-up on several occasions, and returning to his AHL team when injuries allow. Chances are Pitlick probably hasn't made his last trip back to the AHL, but it will certainly be interesting to watch as Rem has five points in five games and is making the case that he's ready to remain full time in the NHL.
Be sure to keep your eye on the Wild right now because they're off to the second hottest start of their franchise career.