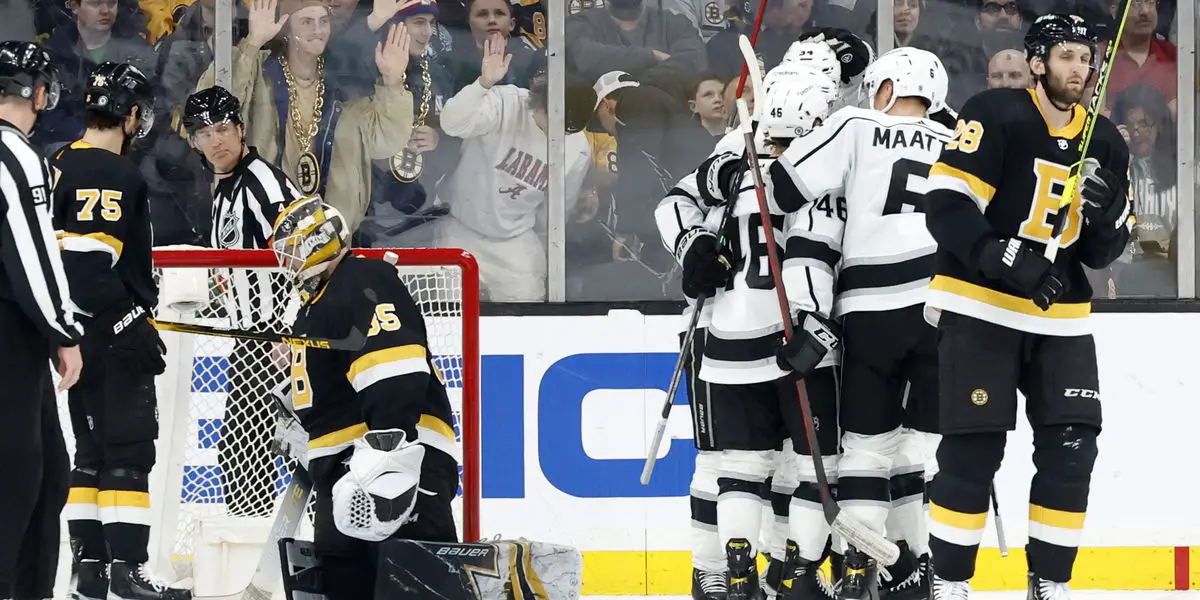 The Boston Bruins are one of the hottest teams in the National Hockey League. The Bruins are 17-3-1 in their last 21 games and have been surging since the beginning of 2022. The trade deadline has passed, and Boston has not slowed down, buoyed by the addition of defenseman Hampus Lindholm and reaping the benefits of keeping Jake DeBrusk, at least for now.
But it hasn't been perfect for head coach Bruce Cassidy's club. The goaltending tandem of Jeremy Swayman and Linus Ullmark has been good overall but has also allowed some soft goals in the last couple of weeks. The third defensive pair is still being sorted out with the addition of rugged d-man Josh Brown. Other than that, it is hard to find much wrong with this team.
However, one other area of concern is the Bruins' ability to finish periods without surrendering late goals. This has become a trend in the last month of play. On March 1st, Anaheim rookie defenseman Trevor Zegras scored with 22 seconds left on the power play to beat Boston 4-3. It was the second goal allowed by the Bruins with under two minutes remaining in a period that night. In the first period, with 57 seconds left, Adam Henrique gave the Ducks a 3-1 lead.
What looked like just a tough night for Boston became more and more common. In fact, the Bruins have allowed ten goals (not including empty-netters) with under two minutes left in a period since March 1st (16 for the season.) The thought was that adding Lindholm to the lineup would help provide a solid top-line defensive pairing with Charlie McAvoy for these situations. On Monday night, the Bruins gave up a goal to Columbus' Zach Werenski with 16 seconds to play to tie the game at 2. Boston would go on to win 3-2 in overtime. Two days prior, Gustav Nyquist scored with 28 seconds remaining in the first period in a game Boston eventually won 5-2.
Overall, the Bruins have survived these late-period breakdowns, with most of them occurring against non-playoff teams. But it is something to keep an eye on as the postseason approaches. An anomaly turned into a trend that can not turn into the reason the Bruins do not advance in the playoffs.
Season 2. Episode 17. Renewing The Rivalry
–
Bruins Benders Podcast
The Bruins-Canadiens rivalry is renewed. Maine Mariners Goalie Michael DiPietro joins us! What happened in Vancouver? Where do the Bruins need depth the most?  Plus Beauties and Benders.