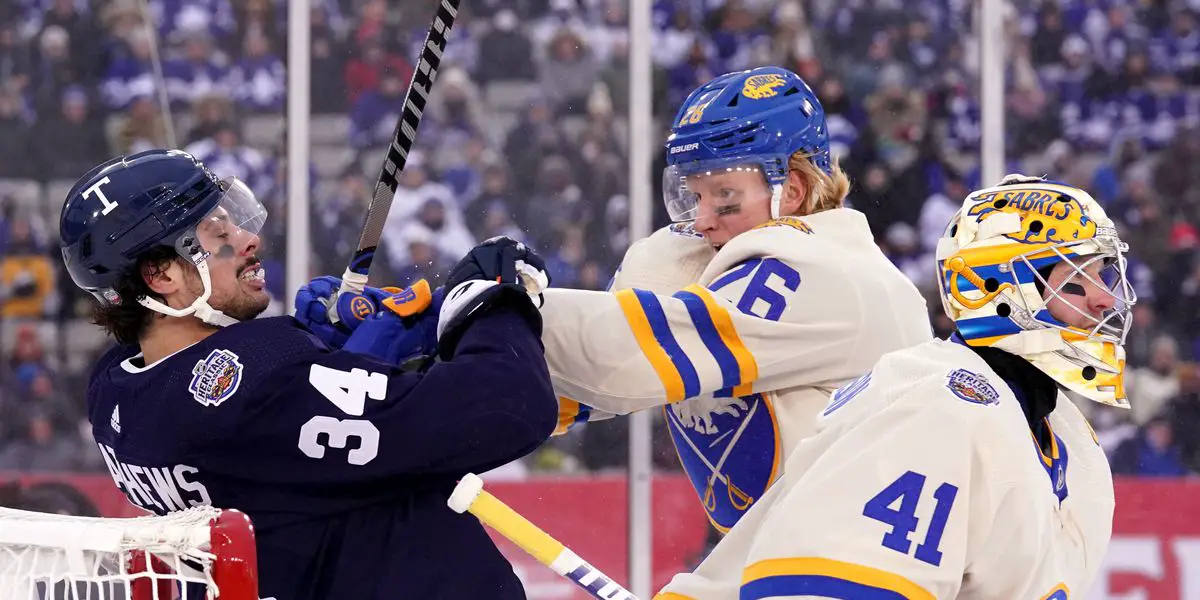 A once-promising season for the Toronto Maple Leafs is beginning to unravel and implode in the blink of an eye as the Leafs lose their touch. They are coming off an up and down February that saw the Maple Leafs go 7-4-1; the tides have changed since the beginning of March, where the Leafs don't' look like themselves. Through six games so far this month, the Maple Leafs are 2-3-1, with all games being played against non-playoff teams making the losses sting that much more. The three losses have come against the Arizona Coyotes and Buffalo Sabers, with both Sabers' losses being blowouts and the Sabers scoring five goals each game. A lot of the blame has fallen on the goaltending duo of Jack Campbell and Petr Mrazek, who looks uncomfortable in the net and can't stop a shot. This season, the Leafs' only hope has been young superstar forward Auston Matthews, who leads the league in scoring with 45 goals.
Just today, the Maple Leafs got the worst news possible as the NHL Player Safety Department suspended Matthews two games for his vicious cross-check to the head of Buffalo Saber's Rasmus Dahlin on Sunday night. The suspension was Matthews' first offense through his 390 regular-season games in the NHL, and with the viciousness, it was determined there was sufficient evidence in the video to qualify for two games. The cross-check occurred during Sunday afternoons Heritage Classic game when the two players were battling for position in front of the Buffalo net; both players exchanged shoves against each other, but it was Matthews who let his emotions get the best of him. The timing of the suspension couldn't be any worse for the Toronto Maple Leafs as they are just two points ahead of the Boston Bruins for the third spot in the Atlantic Division and have their next two games against the Dallas Stars and the Carolina Hurricanes both at home. 
The boys are back after a long break but have plenty to talk about as the playoffs are in full swing. We go series by series, looking at how teams have fared so far and who will come out on top. Thanks for listening! Please rate and review our show on your favorite listening platform. Check out our partner's website at www.insidetherink.com for all your latest hockey news.