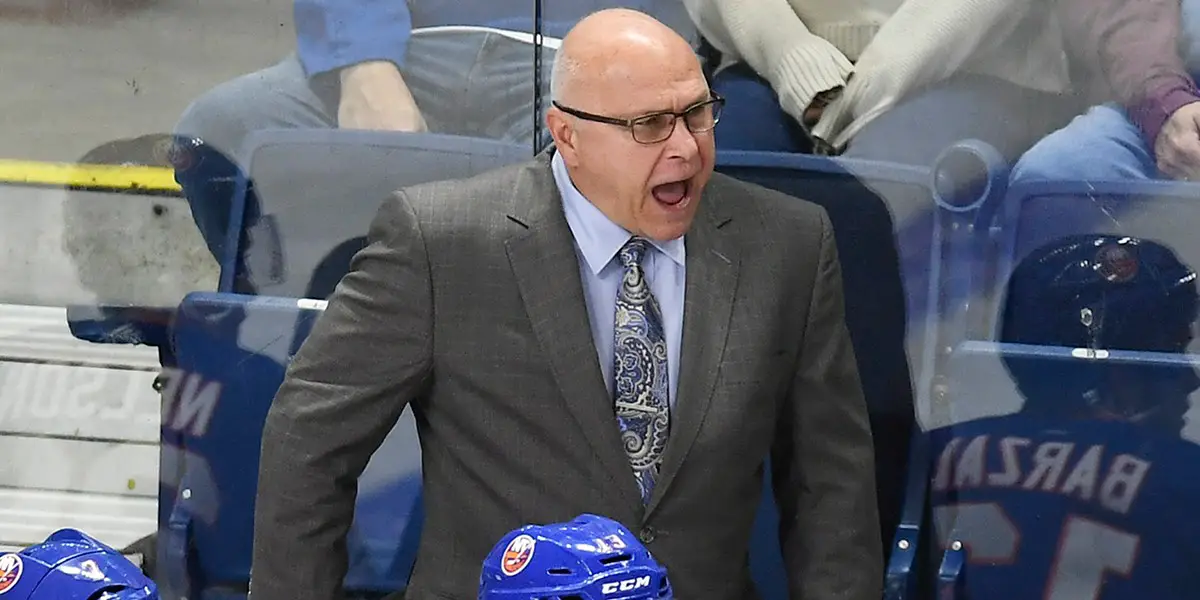 On Saturday night in Canada's 32 Thoughts segment on Hockey Night, Sportsnet insider Elliotte Friedman reported that he believes that Barry Trotz has interviewed for the Red Wings head coaching vacancy.
The 59-year-old was shockingly relieved of his head coaching duties on May 9th, after the New York Islanders failed to reach the postseason. The General Manager of the New York Islanders, Lou Lamoriello, said that he believed that the team needed a new voice and the decision wasn't an indictment of Trotz as a head coach. The Islanders would end by promoting longtime assistant coach Lane Lambert, who was a potential head coach candidate in Detroit due to his familiarity with the city and Steve Yzerman.
Trotz is widely regarded as one of the best head coaches in the NHL, as he can convey the importance of his on-ice systems to his teams which have led to playoff success in every market he's been in, including a Stanley Cup in 2018 with the Washington Capitals.
Unsurprisingly, the Detroit Red Wings aren't the only team interested in Trotz's services. Friedman also reported that the Winnipeg Jets, Vegas Golden Knights, and Philadelphia Flyers have all interviewed Trotz over the past few weeks. The Dallas Stars are also believed to be interviewing soon.
In a radio interview a few weeks ago, Yzerman stated that he was looking for a demanding coach for his young core, and Trotz would certainly fit that description, especially in the defensive zone. The year before Trotz took over in New York, the Islanders gave up the most goals in the NHL with 296. In Trotz's first season with the team, the Islanders gave up the least amount of goals in the entire NHL with 196, a 100-goal difference in one year.
Trotz would bring some much-needed expertise to a Red Wings team defense that struggled last year, giving up the second-most goals last season, only allowing seven fewer than the Montreal Canadiens. Yzerman values the Stanley Cup pedigree in the organization, and bringing in Barry Trotz would be another step closer to bringing the Red Wings back into playoff contention.
In this episode, we recap the World Championships, highlighting Kubalik, Seider, Mazur. Next, we take a long look at the 2023 first round and which players will be available at 9th and 17th.