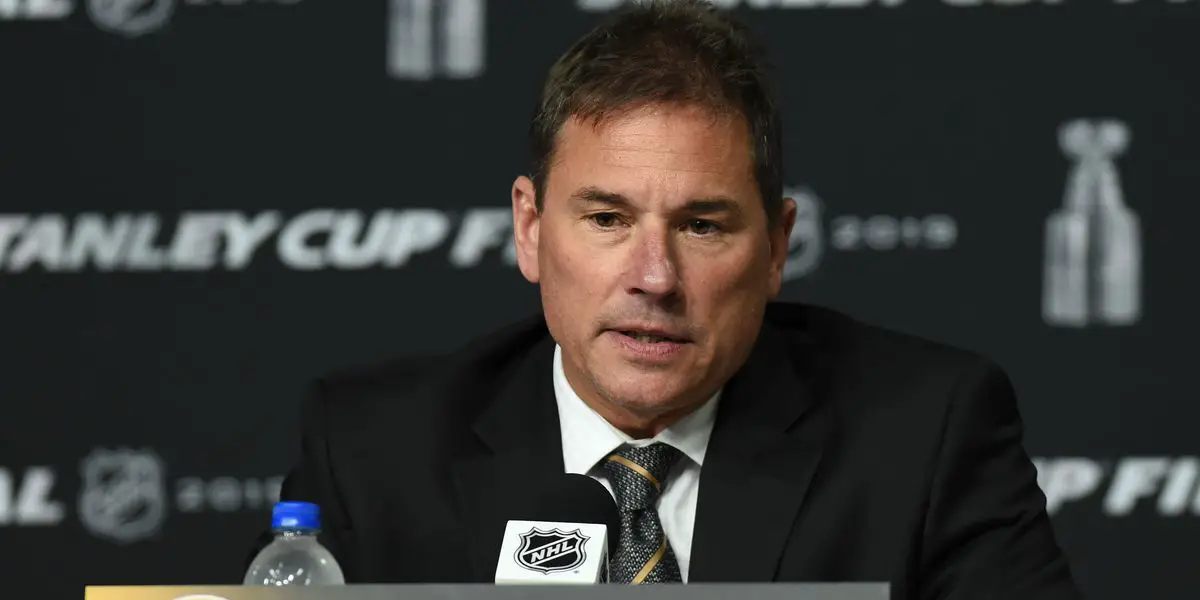 Boston Bruins Head Coach Bruce Cassidy typically is candid and to-the-point when discussing his team's performance in postgame press conferences. But last night, Cassidy took it to another level after a 4-2 loss to the St. Louis Blues at TD Garden Tuesday night.
The Bruins have been hampered by injuries lately and were coming off a 4-2 loss to Washington on Saturday afternoon. However, the Bruins responded on Tuesday after a David Perron goal 34 seconds into the game by tying it 15 seconds later on a goal by Patrice Bergeron. After rookie Marc McLaughlin gave the Bruins the lead, Boston dominated play for much of the second period but could not stretch the lead.
One of Cassidy's frustrations happened later in the second when Trent Frederic went to the penalty box for roughing with 5:43 left in the period. On the ensuing St. Louis power play, former Bruin Torey Krug scored to tie the game at 2. When asked by a reporter about Cassidy's level of disappointment with the penalty, the head coach replied, "very high." The momentum that Boston had built was about to disappear.
After the game, Cassidy was irritated with what he termed "not very intelligent hockey." Two examples of that were turnovers just inside the offensive blue line by Brad Marchand and Charlie Coyle that led to the Blues' goals off odd-man rushes. Cassidy was quick to call out Coyle for trying to do too much. Cassidy stated, "Coyle has the puck on his stick and doesn't shoot, and it goes the other way." The result was the insurance goal St. Louis needed to ice the game.
The power play also felt the wrath of Cassidy when he called the team "selfish" amidst an 0 for 18 slump on the man advantage. The Bruins have not been moving the puck quickly and have been looking to make a play entering the zone resulting in less possession time. There also hasn't been enough net-front presence on the power play. The absence of leading goal scorer David Pastrnak hasn't helped either. The power-play goal by former teammate Krug against them wasn't ideal either.
With nine games remaining, the first priority is to get healthy. That would solve some of the problems. But the Bruins can not find themselves in a rut prior to the postseason; when the opponents get more challenging, intelligent hockey is a must.
The Bruins rebound after a 3-game skid. NHL ratings are down on ESPN and Turner. Don't mess with the chemistry. Concerns about the Bruins veterans wearing down. Plus Beauties and Benders.