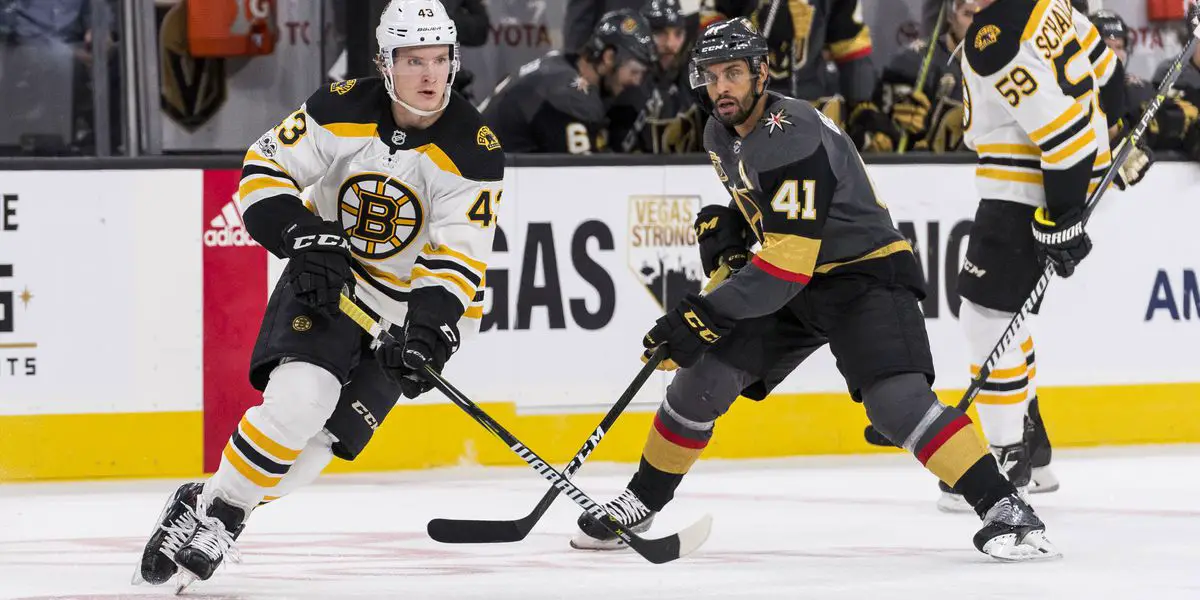 The Bruins' off-season has been a wild one but also most recently a quiet one. It was apparent the Bruins weren't going to be big spenders when free agency opened six days ago on July 13th; with a team needing to retool for the 2022-2023 season, many were expecting something to happen. The Bruins' lack of cap space has played a large part in the team being stagnant as they mostly have signed AHL players to two way contracts and only making one big splash.
General manager Don Sweeney did turn aging veteran center Erik Haula into 25-year-old Pavel Zacha in a one-for-one trade with the New Jersey Devils. While this move should pay off, the question still remains how Boston will pay the newly acquired young center? Zacha is an RFA, and the Bruins traded for his rights, and the two parties are now headed for arbitration as it was recently announced that Zacha was one of many RFA players who filed. Mix this in with the reported rumors that Patrice Bergeron and David Krejci are coming back, and it seems fans are left waiting for the other shoe to drop.
For the Bruins to fit these three players on the roster and stay below the cap, they must trade away a few players who are being overpaid for their production. Names such as Craig Smith ($3.1 million), Nick Foligno ($3.8 million), Matt Grzelcyk ($3.68 million), and Mike Reilly ($3 million) have all been names thrown around as possible trade candidates as trading away all four would free up roughly $13.5 million in cap space.
While the Bruins need to figure out how to fit all three of those players under the cap, they also need to address adding at least one other forward to create depth. The Bruins have young players waiting to prove themselves in Providence, such as Marc McLaughlin and Jack Studnicka, along with veteran Chris Wagner who had his salary buried in Providence during the regular season before returning in the playoffs last season. While these three are all suitable options and McLaughlin and Studnicka will see time at the NHL level, adding in a player with NHL experience who can slot up and down the lineup if an injury occurs will be crucial.
One name that has appeared as a potential depth piece for Boston is a former Bruin who the club selected in the fourth round of the 2014 NHL Entry Draft. Danton Heinen played three seasons for Boston before being shipped to the Anaheim Ducks in 2020. The 27-year-old winger had a decent three years in Boston as he had 16 goals and 31 assists for 47 points as a rookie in 2017-2018. In the two following seasons, he had 11 goals and 23 assists for 34 points and seven goals and 15 assists for 22 points in 58 games before being traded. Heinen didn't find much success out west as he never eclipsed the ten-goal mark. Last season though, his scoring returned as he played for the Pittsburgh Penguins, tallying a career-high 18 goals.
Heinen became an unrestricted free agent after the Penguins decided not to extend him a qualifying offer. While he is familiar with the organization and the players on the roster, which would be a big plus in him coming in day one knowing what is expected of him, it's his connection with newly hired head coach Jim Montgomery that also makes this even more of a possibility. Heinen played under Montgomery at the University of Denver, where he flourished in his two seasons in Denver, recording 16 goals and 45 assists his first season and 20 goals and 48 assists his second before leaping Providence.
If the Bruins can clear some cap space and bring Heinen in on a cheap contract, they could add a player capable of producing on their bottom six, which they lacked last year. Having consistent secondary scoring can make the difference, and bringing in a guy you know can produce 12 to 20 goals for you while not breaking the bank is the type of player this Bruins team needs.
The boys squeak in an episode before Jake heads off to Florida. They touch on the Bruins' recent milestones, especially Bergerons 1000 points. They head over to the metro to see can Pittsburgh and Washington turn things around before heading out west to take Shane Wright and the Seattle Krakheads.Thanks for listening! Please rate and review our show on your favorite listening platform. Check out our partner's website at www.insidetherink.com for all your latest hockey news.