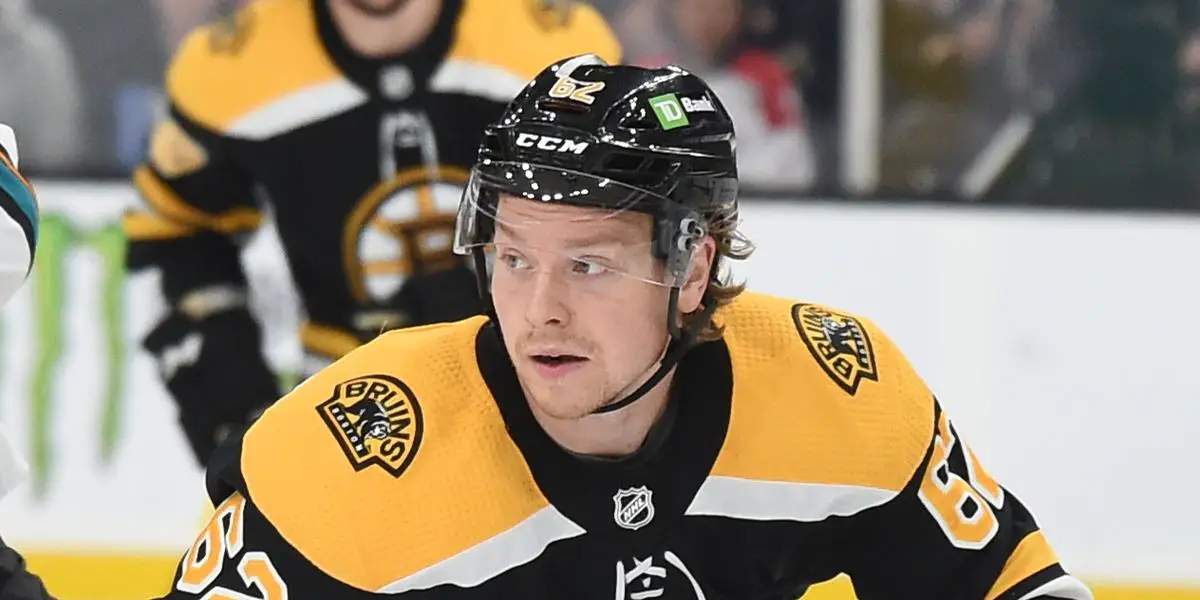 As the Bruins gear up for a playoff run, General Manager Don Sweeney is gearing up for the future as he begins to shape the roster for next year and through 2023-2024 with his recent signing. Sweeney Announced today, April 10th, that the Bruins have signed forward Oskar Steen to a two-year, one contract extension that extends through the 2023-2024 season. The new extension will carry an annual NHL cap hit of $800,000.
During this season, the 23-year-old Steen has appeared in 19 games for the Bruins, chipping in two goals and four assists for six points. When not appearing in Boston, Steen has been productive across 41 games for the Providence Bruins, where the 5'9″ 199 lbs Steen has recorded 15 goals and 16 assists for 31 points.
The Bruins selected the Karlstad, Sweden native in the sixth round (165th overall) of the 2016 NHL Entry Draft. Steen looks to build on his 19 appearances this season once the new season rolls around as he showed promises of his potential at the NHL level. Steen looks to carve out a more prominent role once the new calendar year gets started and the bruins turn over the roster in their bottom six.   
Episode 51: Interview w/Jack Ahcan Episode 51 is back in action talking about the New York Paingers ITR bet, Can Buffalo Sabres make the playoffs? Is Vancouver in the wrong on the Boudreau treatment? Is Tocchet the right guy? Is Daryl Sutter the last Dinosaur in the NHL?YouTube: https://www.youtube.com/@insidetherinkTwitter: https://twitter.com/CueTheDuckBoatzFacebook: https://www.facebook.com/Cuetheduckboats/Thanks for listening! Please rate and review our show on your favorite listening platform. Check out our partner's website at www.insidetherink.com for all your latest hockey news. Also, catch all of the games in this year's NHL season by signing up for ESPN+ at Insidetherink.com/ESPN