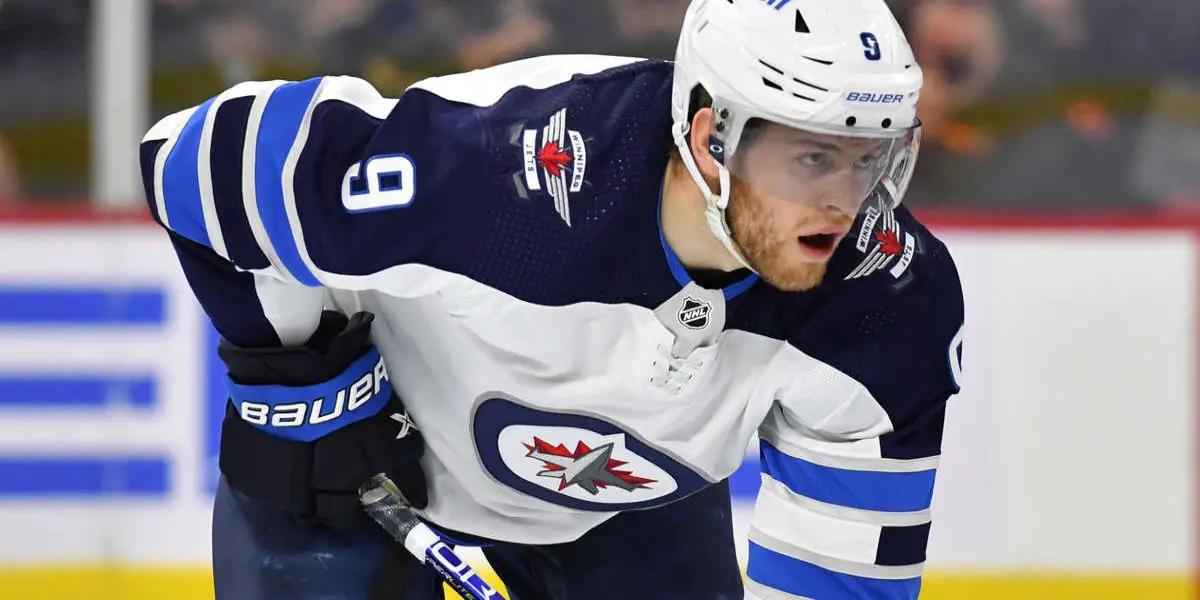 Andrew Copp bet on himself last offseason when he turned down a rumored 5-year contract extension with an AAV in the neighborhood of 4 million. Whether he didn't want to sign a long-term deal in Winnipeg, wanted more money, more of a commitment to top 6 minutes, or if he was still hurt from an arbitration hearing in 2019, the Ann Arbor native opted for a one-year deal at $3.64 million.

Last Monday, Copp came to the Rangers after posting 35 points in 56 games with the Jets this season. In his first three games in New York, the versatile forward has one goal and four assists for five points. New York has seemingly struggled for the better part of a decade in faceoffs, and Copp has already brought in some stability to the dot with a 53. 57% in his first three games.

So, where does this leave the Rangers and Copp as he approaches Unrestricted Free Agency this summer? Where does it leave Ryan Strome, who's also set to become an Unrestricted Free Agent in July? Many believe that if Strome was going to re-sign with New York, he would have done so already. Rangers General Manager Chris Drury is rumored to be looking for a team-friendly deal for Strome with an AAV in the range of 5-6 million. After four consecutive impressive seasons, Strome has earned the first big payday of his career and is set to cash in big this summer. He's played so well alongside Artemi Panarin that he may have priced himself out of New York as the Rangers' salary cap becomes a bit murky next season.
While Strome has been reliable ever since coming over in a lopsided trade with Edmonton, is he that much better than Copp? Copp has 40 points on the season in 59 games played. Strome has 45 points in 62 games played while also getting a ton of minutes on one of the league's best powerplay units. Copp is arguably better defensively and exponentially better at faceoffs.

What would Copp produce if he was playing alongside one of the best wingers in the league for an extended period of time? We actually might find out. Ryan Strome left Sunday afternoons contest against Buffalo after the first period and didn't return. Depending on how long Strome is out for, the Rangers could get an extended look at what a Copp/Panarin duo would look like. Gallant said that Strome's lower-body injury "isn't anything too serious." This is the same man who said that if he were a betting man, the Rangers would open the season with a Captain and then gave out six assistant A's. So, take everything he says with a giant grain of Pink Himalayan Salt.

Regardless of the severity of the injury, or the desire to get a look at what Copp and Panarin would look like together, the Rangers are in no rush to get Strome back into the lineup. The only thing they should be worried about is getting him 100% healthy for the postseason. However, the contracts shake out in the offseason, and it looks like Copp is a good fit on Broadway, even if it's just for one run at the cup.