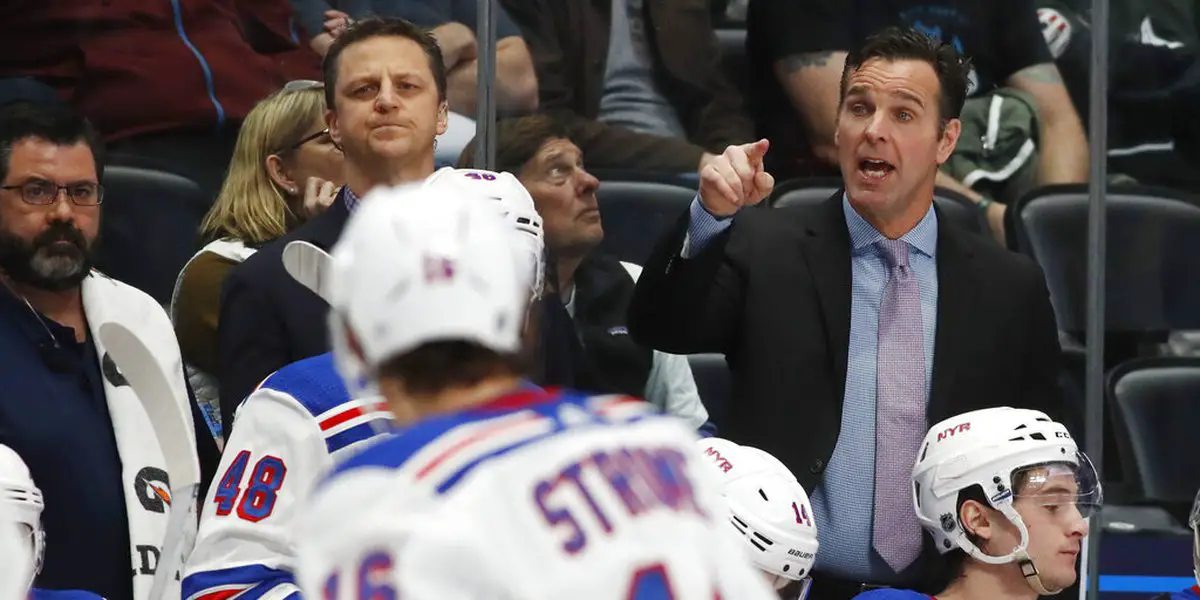 David Quinn will get his second chance after all. After interviewing for the head coaching vacancy with the Boston Bruins, Quinn will reportedly become the next head coach of the San Jose Sharks. The three-year deal is finalized, and an introductory press conference should occur next week. Quinn is returning to the bench after a year's hiatus. The former Boston University star was the head man for the New York Rangers for three seasons before getting fired after the 2020-21 season. The Rangers missed the playoffs in two of those three seasons.
Quinn was a first-round pick (13th overall) in the 1984 NHL Draft by the Minnesota North Stars. The left-shot defenseman never played in the NHL after 19 games in the AHL for the Binghamton Rangers in 1991-92. Quinn's last season in pro hockey was in 1992-93 with the Cleveland Lumberjacks of the IHL, where he played 60 games and scored eight goals.
The following season, Quinn began his coaching career as an assistant with Northeastern University. The Cranston, Rhode Island native, coached two seasons at Northeastern, then three seasons as an assistant at Nebraska-Omaha before returning to his alma mater for five seasons as an assistant to Jack Parker. Quinn would be the head coach of the Lake Erie Monsters of the AHL for three seasons and coach one year with the Colorado Avalanche staff before taking the Boston University head job five seasons until getting hired in New York in 2018-19.
Quinn's tenure in New York ended after the team missed the playoffs with a 27-23-6 record in a shortened 2020-21 season. Quinn is the tenth coach in San Jose history and will replace Bob Boughner, who led the Sharks for three seasons. The Sharks did not make the playoffs in any of those seasons.
Season 2. Episode 37. It's Going To Be A Long Off-Season
–
Bruins Benders Podcast
The Bruins off-season will be longer than expected. We like some CHL rules changes. The Bruins defense needs to be nastier, not just bigger. Can this core going forward win a Cup? Plus Beauties and Benders and Rod Brind'Amour whines.