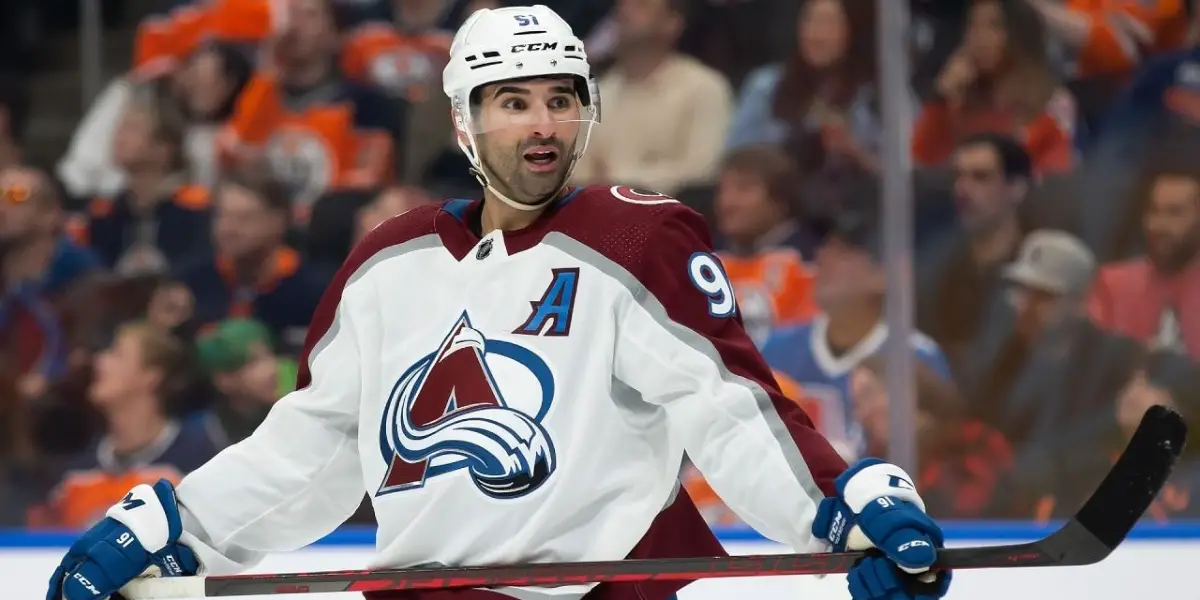 Steve Yzerman made a splash on Day One of Free Agency, signing big-name players such as Andrew Copp, Ben Chiarot, and David Perron, but he may not be finished yet. With over $10 million in cap space, the Red Wings could still be in the market to add another big name. If recent reports are accurate, that name may be free agent center Nazem Kadri.
On the most recent episode of the 32 Thoughts Podcast, Sportsnet's Elliotte Friedman and Jeff Marek discussed the market surrounding Kadri and where he may play during this coming season. 
"I think Colorado and the Islanders are probably the favorites. I think there has been some interest from Calgary, but I find it very hard to quantify. I wouldn't be surprised if you are right about Detroit kicking around there (Kadri) too. It could always be someone other than those four, but that's kind of where I think it is."
Let's start with Kadri's 2021-22 campaign. The 31-year-old enjoyed the best season of his career, scoring 28 goals and adding 59 assists in 72 games. Even though Kadri was injured early in the Western Conference Final, he was an integral part of the Avalanche going on to win their first Stanley Cup since 2001, adding seven goals and 15 points in 16 games.
Kadri would give the Red Wings an established option with the pedigree of playing a top-six center role. While the Red Wings seemingly signed Andrew Copp to slot in as the second-line center, he hasn't been slotted in at center consistently in his career, which could be a reason to sign another center. Yzerman also praised Copp's versatility, as he can play all three forward positions and could be slotted at wing. 
Later in the podcast, Jeff Marek explained his reasoning for Detroit signing Kadri. 
"The reason I was on Detroit from the get-go here with someone like Nazem Kadri is, and we saw this play out in free agency, Steve Yzerman clearly whether that was directed from up on high or whether this was from his own volition has gone the route of trying to take the next step or putting players in place to help the Red Wings take their next step, and they need help down the middle. After Dylan Larkin, there is that 2C hole that's sitting right there; they have plenty of cap space available. Nazem Kadri has won his Stanley Cup. Detroit is close enough to home that I'm comfortable here. It just sort of added up in a lot of ways for me."
While Kadri would immediately become one of Detroit's top players, it would undoubtedly create a log jam at the forward position heading into training camp. Currently, Detroit has 15 forwards, including Filip Zadina (RFA) and Robby Fabbri (LTIR), on the roster competing for a spot. Adding Kadri would potentially put the team in a position of needing to trade or waive a player or two to create space. It seems Steve Yzerman is comfortable with having Andrew Copp fill that second-line center slot, but it's not often a player of Kadri's caliber who is still a free agent this late into the offseason.
In the past 24 hours, there seems to be plenty of speculation that Kadri will sign with the New York Islanders, who are looking to get back into the playoffs after failing to in 2021-22. With only a few teams with the space to make an offer, maybe Detroit is still potentially a fit for Nazem Kadri.
In this episode, we discuss the Red Wings finish to their four game roadtrip, winning in San Jose and Columbus and losing in the shootout to Anaheim. We dive deep into the games, breaking down Filip Hronek's hot start and what has been different this season. Seider and Copp finding their way, Bertuzzi and Walman return. And a look at the playoff picture in the Eastern Conference. Please rate and review our show on your favorite listening platform. Check out our partner's website at www.insidetherink.com for all your latest hockey news.