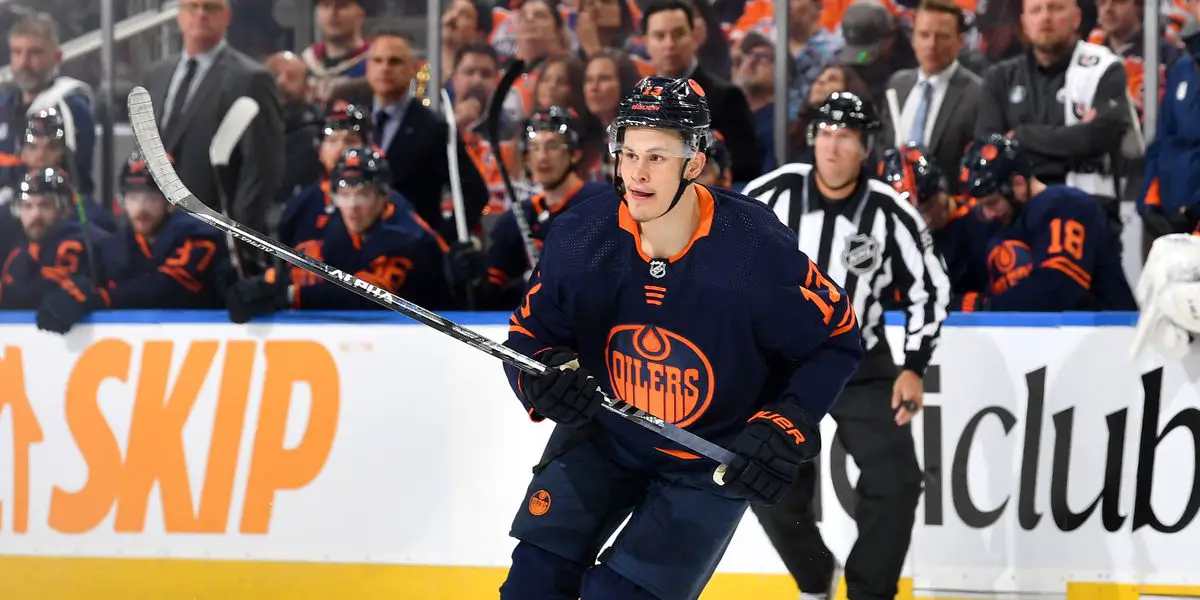 There has long been tension in the relationship between the Edmonton Oilers and 2016 fourth overall pick, Jesse Puljujarvi. With reports swirling around the past few weeks, the on-again-off-again relationship between the two will likely end sooner than later. With ten draft picks this year and the first round of the 2022 NHL Entry Draft, and rounds two through seven on Friday taking place in person tonight for the first time since 2019, could Detroit make a splash in the trade market?
On Wednesday, Sportsnet's Jeff Marek appeared on NHL Network Radio and stated that he believes that Jesse Puljujarvi is "out" in Edmonton and that Detroit could be a leading candidate to acquire the 24-year-old forward.
It seems that when there is smoke, there is fire, as a second report came out Wednesday from Jason Gregor of TSN 1260 and Daily Faceoff that, along with Detroit, the Nashville Predators, and Carolina Hurricanes, have expressed interest in Puljujarvi.
Puljujarvi has been a polarizing player for the entirety of his NHL career, being drafted in the top five of a star-studded 2016 Draft and still not quite living up to his potential. After a dismal 2018-19 season where Puljujarvi would only tally four goals and nine points in 46 games, he would leave the NHL for a season to rejoin his Liiga team, Karpat, for the 2019-20 campaign. With Karpat, Puljujarvi would show why he was drafted fourth overall, scoring 24 goals and 29 assists in 56 games, finishing fourth in league scoring.
Ex-Red Wings General Manager Ken Holland would bring Puljujarvi back to North America in 2021, and Puljujarvi was finally given an opportunity to play higher in the lineup. After a solid return last season, Puljujarvi would have the best season of his career in 2021-22, scoring 14 goals and adding 22 assists in 65 games.
Acquiring Puljujarvi is a wise move for a team like Detroit, which is building around a young foundation and is looking to develop. Detroit currently lacks a forward with the frame of Puljujarvi (6'4 200lbs) and his tenacity on the forecheck. A first line of Jesse Puljujarvi-Dylan Larkin-Lucas Raymond could be an ideal fit stylistically. It would also push Tyler Bertuzzi to the second line, opening the Red Wings up for more scoring depth.
Puljujarvi is certainly not without his flaws as he leaves something to be desired in terms of puck skills, as that has been a point of concern in Edmonton. In his final 25 regular-season games and 16 playoff games, Puljujarvi only scored six goals and eight assists.
Puljujarvi is a restricted free agent with arbitration rights, and the Edmonton Oilers have limited cap space wither others to sign, such as Kailer Yamamoto, Ryan McLeod, Brett Kulak, and Evander Kane. The Red Wings have the cap space and the draft capital to make a deal work between the two teams. Yzerman and Holland have a recent history of making trades, as the Red Wings traded Andreas Athanasiou and Mike Green to Edmonton in 2020.
With five picks in the top-50 of the 2023 NHL Draft, the Red Wings are in prime position to make a trade for a top-six forward. We breakdown fits of players that are potentially on the trade market and what a potential package could look like. We also start with how Red Wings at the World Championships are performing, focusing on Dominik Kubalik, Carter Mazur, and Lucas Raymond.