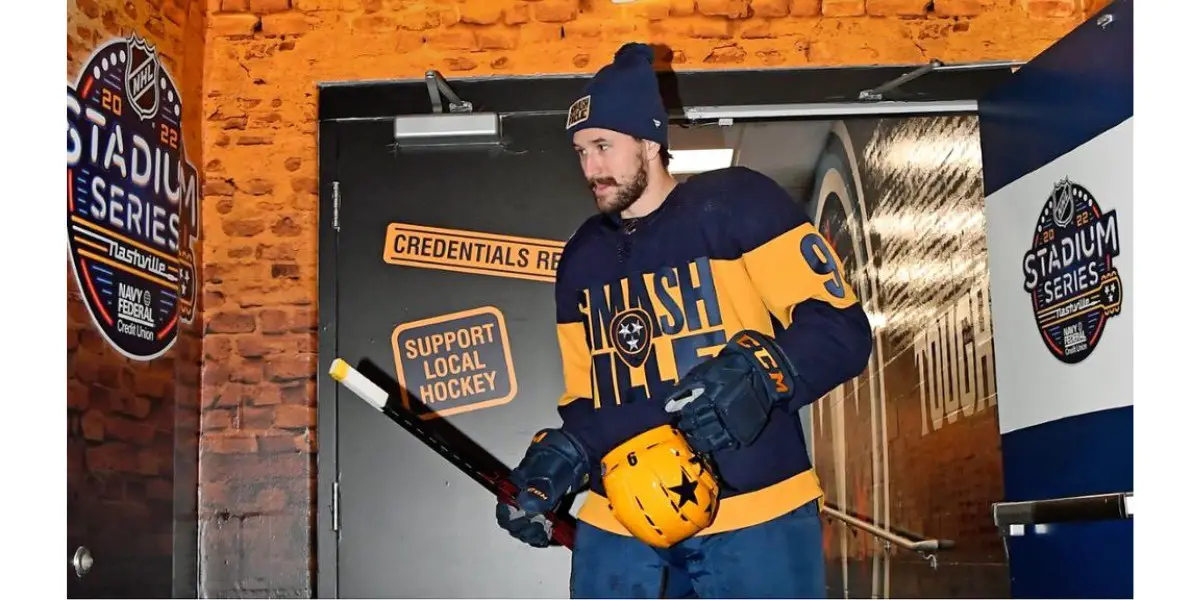 Nashville Predators GM David Poile today announced all-time leading goal scorer Filip Forsberg to an eight-year, $68 million contract (an AAV of 8.5). That will keep Forsberg, who had 84 points this past season, including 42 goals. As per the announcement, David Poile said, "We are very pleased to announce Filip's signing today. As one of the best offensive players in our history, we are thrilled to have Filip as a part of our team for the next eight seasons. His talent, competitiveness, and leadership are critical to our future as we continue to strive for our goal of winning a Stanley Cup.
We believe that Filip, like Pekka Rinne before him and like our captain, Roman Josi, is doing now, will write a legacy with the Predators that fans will remember forever. Additionally, we'd like to wish Filip and his fiancée Erin all the best as they get married later this month. We appreciate having them both in our SMASHVILLE family for the next eight years."
Forsberg had his best statistical season this year, with 42 goals, including his 211th career goal to surpass David Legwand for the most in franchise history. It was also his third 30-goal season, which has yet to be accomplished by any other Predators player. He hit the 30-goal mark in just 46 games, another franchise record. On Nov. 30th against the Columbus Blue Jackets, Forsberg tied another franchise record when he scored a career-high four times, making him the third player in franchise history to score four times in a single game.
On his signing, Forsberg said, "I couldn't be happier to spend the next eight years in the same city I've called home since my NHL career began. My fiancée Erin and I love Nashville, but we also strongly believe in the future of our team and know we can accomplish big things moving forward. I'd like to thank the Predators organization and David Poile for helping us get this deal done. Now, it's time to work toward our ultimate goal of bringing a Stanley Cup home to Nashville and the best fans in sports."
After the recent acquisition of two-time Stanley Cup Champion Ryan McDonagh, the Predators are genuinely putting the pieces together to be a force to reckon with.
Episode 51: Interview w/Jack Ahcan Episode 51 is back in action talking about the New York Paingers ITR bet, Can Buffalo Sabres make the playoffs? Is Vancouver in the wrong on the Boudreau treatment? Is Tocchet the right guy? Is Daryl Sutter the last Dinosaur in the NHL?YouTube: https://www.youtube.com/@insidetherinkTwitter: https://twitter.com/CueTheDuckBoatzFacebook: https://www.facebook.com/Cuetheduckboats/Thanks for listening! Please rate and review our show on your favorite listening platform. Check out our partner's website at www.insidetherink.com for all your latest hockey news. Also, catch all of the games in this year's NHL season by signing up for ESPN+ at Insidetherink.com/ESPN