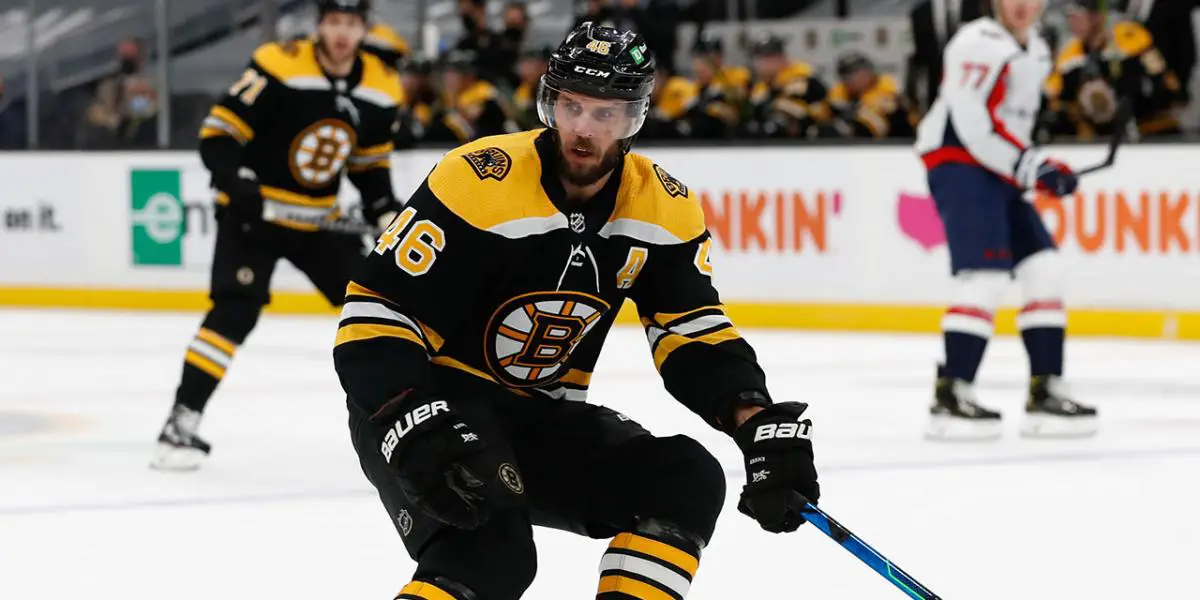 The Boston Bruins reportedly hired a new head coach on Thursday night with the announcement that St. Louis Blues assistant Jim Montgomery will be taking over the reins for the Bruins.
Now with the new coach in the mix, the focus turns to the roster, which is coming off a 107-point season and a first-round loss to Carolina in the postseason. Rumors have Patrice Bergeron making a return for one more season. A decision should be coming soon. But the other possibility is to bring former Bruins center David Krejci back. Krejci left after the 2020-21 season to play in his native Czechia.
Krejci left Boston ninth all-time in points with 730. The playmaking center was instrumental in helping the Bruins win the Stanley Cup in 2011 and advance to Cup Finals in 2013 and 2019. The former second-round pick in 2004 has not closed the door on returning. In fact, on Thursday, hockey analyst Kevin Weekes tweeted out that Krejci was in South Carolina, and there were whispers that the Sternback, Czechoslovakia native, was considering a return to the NHL and that the Bruins would be the probable destination.
As the Bruins begin this new era with Montgomery as coach, the roster has a void at center. The return of Bergeron would help significantly, but a tandem of The 36-year-old Krejci could help the Bruins remain in contention in 2022-23.
The Bruins make history! Patrice Bergeron gets 1,000 points! NHL officials love to disallow goals. Is Patrick Kane a fit and our favorite Thanksgiving sides. Plus Beauties and Benders and more!