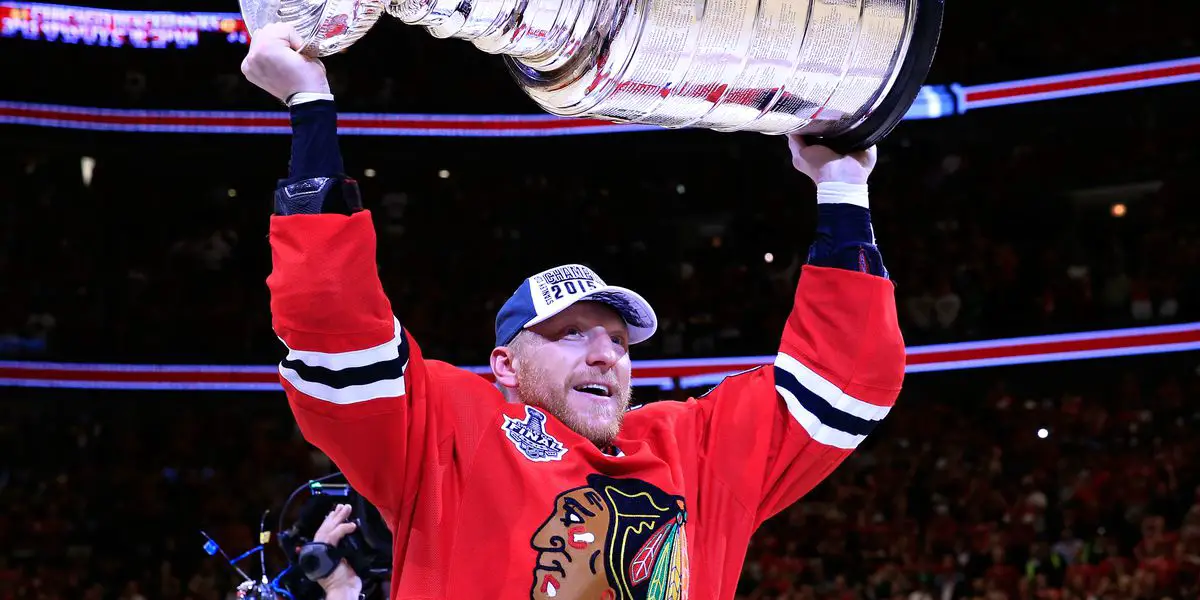 The boys are back in town… For one day at least. On Tuesday, the Blackhawks announced that the great Marián Hossa signed a one-day contract to retire as a Chicago Blackhawk. 
"Retiring as a Blackhawk is a dream come true, and I couldn't imagine officially ending my career in any other way," Hossa said. Hossa is easily the biggest free-agent signing in Blackhawks history and possibly the biggest in Chicago sports history. Jon Lester only brought the Cubs one World Championship, Julius Peppers won zero with the Bears, While Hossa was a crucial player in a Dynasty that won three Stanley Cups. Hossa was inducted into the National Hockey League Hall of Fame in 2020, but this will give him the chance to say goodbye to the fans that watched him hoist the cup after chasing it for so long. 
A look back at the great Marián Hossa 
Hossa would sign a massive twelve-year, sixty-three million dollar contract on July 1st, 2009. This came as a surprise to some, as Hossa was ring chasing the previous season. However, Hossa was just what the Blackhawks needed to get over the hump. The perfect prototype player, Hossa, played the game with respect, passion, and tenacity. His speed and stick lift ability was unmatched for opposing players who thought they might have an odd-man rush. Hossa and Toews made the Blackhawk's top line all but Impossible to score on. His never quit on-the-play attitude was felt up and down the lineup. Players in the bottom lines would follow in Hossa's shadow. 
Hossa was one of the most clutch players. Just look back to Nashville in 2010 game 5. Hossa takes a five-minute penalty late in the third period, and Chicago goes on to kill the penalty in overtime. Flying out of the box and on the ice, Hossa would immediately score the game-winning overtime goal. That was just one of twenty-one playoff goals Hossa would achieve in a Blackhawks jersey. Hossa tallied seventy-two playoff points in one hundred seven games and was a plus twenty-one over his Blackhawks playoff career. 
Even though Hossa only played eight seasons in the Windy City, Hossa climbed up the franchise leader boards to twenty-seventh in points with four hundred fifteen regular-season points. Hossa is also twenty-second in goals with one-hundred and eighty-six. Hossa is undoubtedly a Blackhawks legend but should his number eighty-one be in the rafters? 
Should the Hawks raise #81 to the rafters?
Chicago as a franchise has a tough choice to make on how they handle the core players from the Dynasty team. Who's numbers get retired, and who receives a ceremony before a game? Kane and Toews will go to the rafters when they hang up their skates. Keith number two should also join them. He is a two-time Norris Trophy winner, but the honest debate starts there. Hossa, Seabrook, Sharp, Crawford, and Hjalmarson all have arguments to be made. Hossa may have the most significant case; he was the final piece to the puzzle. His ability to not only play big five on five minutes but also play on both the power play and penalty kill opened the ice up for a player like Kane. 
Ultimately, this will be a tough choice for the organization. Hossa is one of the most respected, loved players ever to play the game of Hockey. It's an honor to have Hossa retire as a Blackhawk. 
Thank you Marián Hossa!