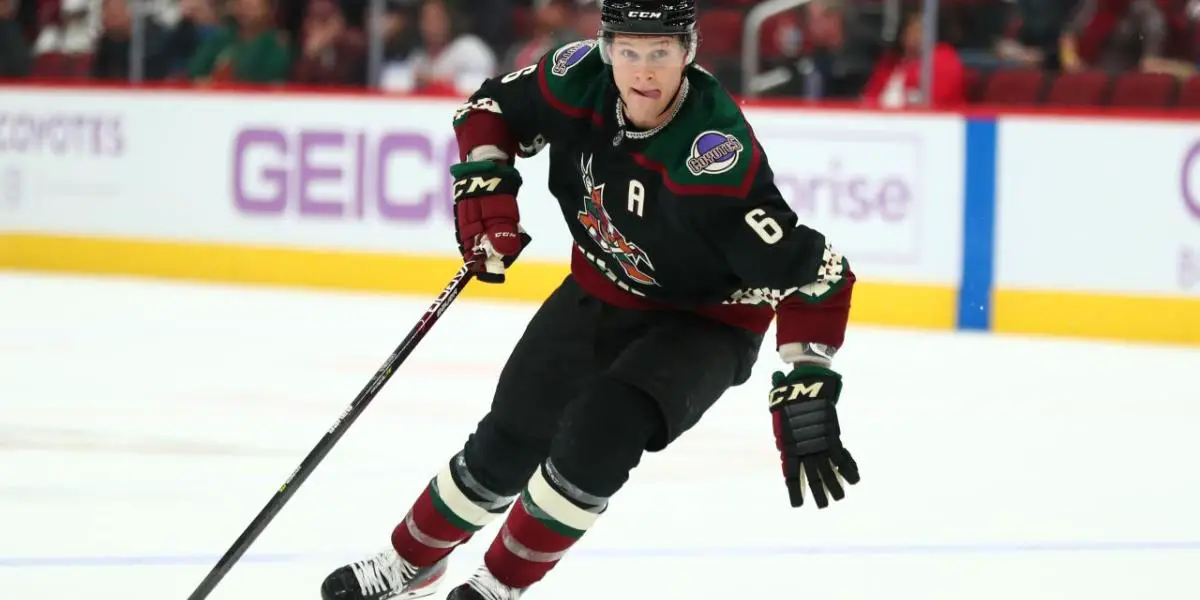 Just when the trade deadline was thought to be heating up, it remained ice cold with six days to go. While there are many reasons why the market hasn't exploded yet, everyone is left wondering when and if it indeed will. These days leading up to the deadline are crucial for franchises to decide if they will be buyers or sellers, which pieces are expendable, and which trades will put them in the best position to win not just this season but down the line. One of the main reasons the 2022 trade deadline has come to a sudden halt is the availability of players that were once thought of as instant locks to be traded are coming off the market. Whether it be due to injuries to themselves or teammates causing depth issues or their team finally paying the money and giving them the long-term extension they've been desiring, all these circumstances have played and will continue to play a significant factor in the landscape of the trade market as the days dwindle. Teams start to get desperate as they look to acquire those vital missing pieces to their hopeful Stanley Cup-bound team.
Jakub Chychrun Out 2-4 Weeks
The first significant trade domino to get bitten by the injury bug was Arizona Coyotes stud 23-year-old defenseman Jakob Chychrun, who is almost certain to be traded to a major contender but is now an unsure bet. Chychrun suffered a lower-body injury during the second period of a March 12th game against the Boston Bruins that saw the defenseman leave the game and not return. With the most recent news coming out about Chychrun that he will now miss two to four weeks, it does not look suitable for teams trying to acquire him as they were hoping he'd make an immediate impact for a playoff push and a playoff run which he can still help with. There is always the worry that every injury will linger even after the time frame to heal is given and cause long-term complications like the league has seen so many times with players. The good news for the L.A. Kings, Boston Bruins, St. Louis Blues, Carolina Hurricanes, and Anaheim Ducks that look to acquire Chychrun is that he still has multiple years of control, and they can afford to wait out the injury. While the idea of Chychrun being traded doesn't look as hot as it once did, never doubt a desperate team looking to go all in. 
Holtby Staying Put Due to Depth
Another trade bait target that is being hampered by injuries is Braden Holtby as he looks to work his way back from a lingering lower-body injury. If Holtby is dealt, which is a big if now, it will leave Dallas with Jake Oettinger, who has filled in nicely, and Adam Scheel, who has never played an NHL game. That is not the type of goaltending depth a potential playoff contender wants heading into the final months of the season and the postseason, so hopeful teams scratch Braden Holtby off your bucket list of deadline acquisitions. The other impact for Holtby is the fact that the injured Anton Khudobin hasn't played in two months, leaving the Dallas goaltending depth with serious questions ahead of the deadline.
Potential Concussion For Copp
Next up on the injury train is Andrew Copp, the 27-year-old versatile center/left-winger who is amid a career year and looking to get paid come this July. Copp's injury is concerning as the Winnipeg Jet is dealing with a potential concussion due to a hit the other night against the St. Louis Blues. This would mark the second concussion of the season for Copp as he missed two weeks previously after sustaining a hit on February 16th against the Minnesota Wild and not returning till March 1st. Copp is seen as a perfect fit for the Boston Bruins and has garnered a lot of attention as the deadline approaches, as many think he's a great fit as the second-line center for Boston. This situation will unfold in the coming days as Copp is evaluated and will determine whether he is traded within the next six days. 
Mono For Heiskanen Ruins Klingberg's Goodbye
The Dallas Stars suddenly find themselves without their top skating defenseman, who has led all Dallas players with 24:46 minutes of ice time per game. It's been no secret that John Klingberg has wanted out of Dallas as the defenseman requested a trade a couple of months back; now, as the deadline approaches, many around the league expected the veteran to be moved by March 21st. The recent news of Miro Heiskanen is now out indefinitely thanks to being diagnosed with mononucleosis, commonly known as mono. With Heiskanen now on injured reserve retroactive to March 2nd, it will take a no-brainer. They can't pass up the package for the Stars to be willing to give up John Klingberg and risk losing even more defensive depth in the middle of a playoff push.
Contract Extensions Remove Two
The following two players haven't been bit by the injury bug but have found another reason to remove their names from the trade market. On March 12th, the Dallas Stars came to terms with 37-year-old Joe Pavelski for a one-year $5.5 million extension that will keep him in Dallas through the 2022-2023 season. It was thought the Stars would look to shop Pavelski around as he's in the final year of his $21 million three-year contract he signed with Dallas after spending his first 13 years in San Jose. Even though Pavelski is 37 years old, he's still been putting up solid numbers as he leads the Stars with 37 points and 59 goals and is third on the team in goals with 22 making him excellent trade bait for a contender looking for a veteran playmaker and scorer.
The second player that is now off the trade market is the big name of Tomas Hertl, whom many expected the San Jose Sharks to cash in as contract talks were going nowhere. Hertl certainly would have brought the Sharks a big score if they did decide to trade the 28-year-old center but instead have been committed to working it out long term and figuring out a contract that works for both sides. With Hertl temporarily off the market, now look for teams to begin to get a little desperate as they search the NHL for talent to be had, and you may see some teams even overpay to acquire that final needed piece.    
Buyers on the Prowl
With the trade options beginning to dwindle and the days slowly but surely passing, teams will be on the hunt for trades that will solidify their team for these final months as they look to achieve Stanley Cup Glory. Even though the trade market has been cold, it's only a matter of time till things explode and teams start making trades left and right, resetting the balance and makeup of the NHL landscape. Buyers will be on high alert in the coming days looking for any advantage they can gather to swoop in and gain a player before their competitors; this is one of the most exciting times in sports, so don't blink, or you'll miss it all.    
The boys are back after a long break but have plenty to talk about as the playoffs are in full swing. We go series by series, looking at how teams have fared so far and who will come out on top. Thanks for listening! Please rate and review our show on your favorite listening platform. Check out our partner's website at www.insidetherink.com for all your latest hockey news.